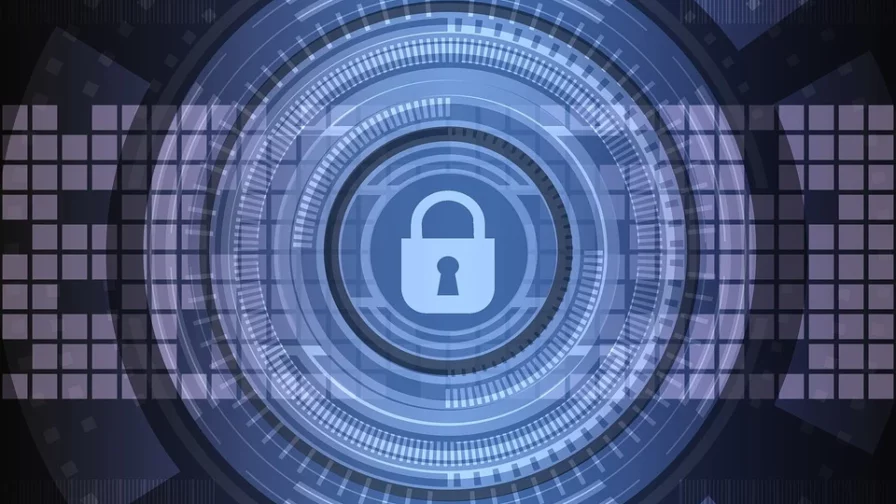 Artificial intelligence and its subfield machine learning play vital roles in cybersecurity today. It is not easy for a business to build robust cybersecurity systems without including these pieces of technology in its plans. Machine learning offers a high level of protection for sensitive data.
Digitization has come with its benefits and also a long list of cybersecurity threats. Businesses haven't been able to counter these threats using traditional solutions. But machine learning and other technologies have provided solutions to some of the most challenging cyber threats.
As a developer, your clients expect you to build products with online security in mind. That's why you need to infuse intelligent and futuristic cybersecurity solutions like machine learning in the development processes. This will help secure users from even the most sophisticated attacks.
But then, it is vital to know how machine and deep learning can improve cybersecurity. It will help you decide if it is worth infusing into your software development process. Read on to learn how machine learning and ML models and proper models management can help boost your software security.
Let's get started.
Ways Machine Learning Improves Cybersecurity
Understanding the role machine and deep learning plays in cybersecurity is vital for a developer. It is with machine learning ML model operations that you can build modern, robust security software.
But then, it has to start by knowing the tools and processes that will help you develop ML models. Also, you'll need proper model management to succeed. This will help you maintain your model registry and get good results from it.
Once you build systems, keeping up with cybersecurity becomes more seamless. However, as said earlier, you need to understand how machine learning can contribute to good cybersecurity. Here are some ways that you can benefit from it as a developer.
1. Mitigating The Cybersecurity Skills Gap
Cybersecurity is a growing concern for different kinds of businesses. No one can feel safe or immune to attacks in the current insecure digital space. This has pushed firms to hire more cybersecurity experts and increase their capacity to handle sophisticated attacks.
But, this rush to beef cyber security has caused a massive talent shortage. The amount of talent available cannot fill the vacancies available in various organizations. This is where AI and ML are proving helpful. They are effectively bridging the talent gap by empowering teams.
Adding technology to a small cybersecurity team increases its abilities. For instance, it makes their work easier by automating threat analysis and response. What remains for the team is to make critical security decisions. This has helped increase the performances of security teams.
2. Helps With Task Automation
Business owners and security teams handle daily tasks that never seem to stop. However, the fact that most of these tasks are repetitive is the biggest downside. This is what's pushing them to explore alternative solutions like automation which developers like yourself can help them implement.
Machine learning is a perfect solution for every business. That's why, as a developer, you should encourage your clients to use it for task automation. Automating tasks with machine learning and building models to streamline processes helps a business:
Analyze vulnerability to specific threats easily
Simplify work for security teams.
Increases threat detection and response speeds
In the end, automated machine learning (AutoML) turns into a cost savings strategy. This is because it increases security efficiency without pushing businesses to increase their teams. A company that's running on a low budget can find task automation with ML cost-effective.
Increasing security teams to add capacity comes at a cost. But businesses won't need to pay tech solutions salaries for their services every month. This helps them improve cybersecurity on a budget.
3. Supports Threat Detection And Classification
As a developer, you understand the benefits of software security testing. It helps you release high-quality and flawless software to the market. Businesses, too, can benefit from using ML to automate threat detection and classification. This is a critical step in the security of any network.
Machine and deep learning are perfect for analyzing large data sets. It can help a business:
Identify harmful behavior and respond to it quickly.
Identify recurring security issues using indicators in its database.
The trained ML model uses the same techniques to prevent the threat. You can add indicators of compromise to a database when developing software. This will make it easy for the ML model to detect indicators that it may not have captured when it initially encountered a similar threat.
But then, there's a need to invest in other cyber security solutions. A trained ML model may not effectively detect new threats outside what it has in its ML registry, which can expose a business. But also updating your model registry often can help you tackle new attacks.
4. Prevents Phishing
Phishing is one of the popular attacking techniques used by cybercriminals today. Businesses can prevent phishing by training their staff about it. They can then use the skills they acquire from training to identify phishing emails, links, and websites.
In addition, they can use various security tools to protect themselves from phishing. For instance, investing in email security software can be a perfect solution for phishing. But then, it may not perform as a business expects in preventing every phishing attempt.
The best solution is to contact a developer like you to help them adopt ML tech. ML is the most efficient tech solution for differentiating between malicious and legit URLs. Machine learning is unique because it detects phishing URLs faster and is more accurate than other solutions.
ML solutions can get trained to know specific suspicious patterns in emails and URLs. This then makes it easier for them to detect sophisticated phishing attempts. But it is also vital to maintain a models registry to effectively curb phishing as we mentioned with other points above.
5. Protecting Endpoints
One of the best ways to protect a business is by containing its endpoints. Infected hosts, endpoints, and devices can expose a business to a significant number of threats. Machine learning can help a company protect its endpoints, and that's why a business needs it.
As a developer, helping businesses adopt machine learning operations can help curb endpoint threats. ML looks deeper into application behavior. It then identifies changes like malicious behavior. Without it, differentiating between legitimate and malicious behavior can be daunting.
With ML, a business gets to identify issues in its network's endpoints. The best news is that it can do this in real-time, which boosts cybersecurity. The faster a threat gets identified, the easier it is to mitigate its impact and the lesser the costs needed to recover and resume operations.
Protecting endpoints with machine learning technology is easier and more effective. Proper model management makes it easier for endpoint protection systems to prevent future threats. The best way to simplify it is by having ML systems and a robust model registry.
6. Helps With Network Risk Scoring
Network evaluation helps businesses to prevent attacks in the future. Once a company knows the weak links on its network, it can allocate more resources to secure them. The best way is to evaluate previous risks and identify the areas that attackers exploited to get on the network.
However, it can be daunting to evaluate a network with manual processes. Or, it can be too slow and leave the network exposed to quick-succession attacks. As a developer, helping a business infuse ML into its network can boost its ability to evaluate and analyze its systems.
It is quick and highly accurate in identifying areas that could get compromised on a network. It also helps ensure that businesses channel resources to where they're needed most. This helps them prevent resource wastage while effectively securing their networks.
Network risk scoring with machine learning operations helps businesses secure their networks efficiently. It also helps companies cut the time needed to research weak points on their networks. Thus, you should build, train and deploy ML model to boost your network security.
7. Supports Human Interaction
Another factor that matters when looking to protect a business network is how humans work with technology. The reality is that technology can never replace humans. It can only help humans work better and achieve more productivity within shorter periods and at lower costs.
Humans can ensure a business's cybersecurity if they work efficiently with technology. Tech solutions add speed and efficiency to cybersecurity processes. That's one reason why machine learning is a perfect solution for businesses looking to automate their cyber security.
You can agree that ML enables seamless interaction with humans if you use it for software development. It uses algorithms to learn and interpret human languages. It also recognizes the faces of people interacting with it. This makes it easier for it to work in tandem with them.
Most technologies do not have such abilities. They don't understand human languages nor interact with people to ensure better cybersecurity. Its human interaction ability makes it a perfect pick for cybersecurity, especially for businesses looking to adopt automation solutions.
Conclusions
Cybercriminals, like businesses, are utilizing technology to launch attacks. Technology helps them find vulnerabilities on networks and utilize them to breach business networks. Using traditional tools and techniques to counter their aggression is not feasible for businesses.
In these circumstances, the best way to thwart their attacks is by utilizing technology. This is why businesses are turning to developers to help them design viable security solutions. AI and machine learning have emerged as the best cybersecurity tech tools a company can use today.
As a developer, knowing the value that your clients can get from these tools is vital. It will help you guide them on whether they can get good returns on their investments. The tips shared in this article will help you take your software development game to the next level security-wise.
Recommended article: 6 Courses to Dive Deep Into Machine Learning
Learn more about deep learning in this video