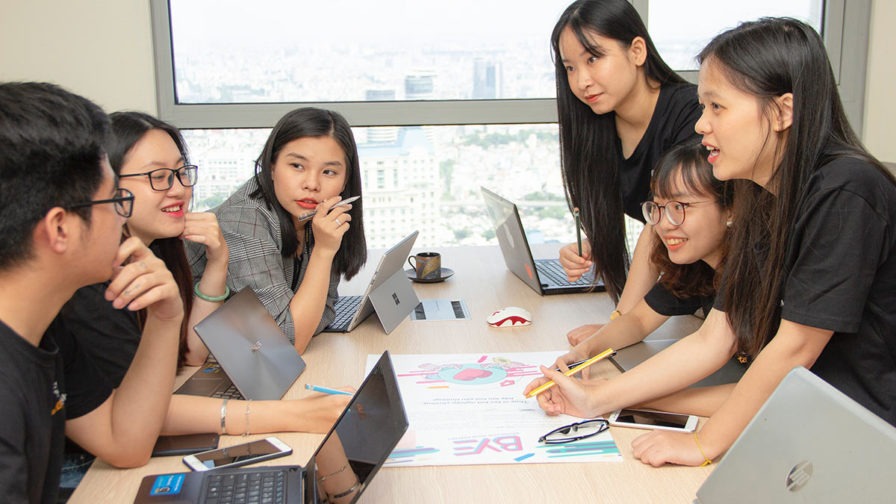 The dynamic between marketers and developers can have a huge impact on business outcomes. 
Whether it's due to a lack of respect for the other's expertise, disagreements about deadlines, or frequent miscommunications, the relationship between marketing and development teams can get pretty complicated. 
The business world is becoming increasingly digital, enhancing the need for seamless collaboration across teams in all industries. What's more, a cultural shift away from the traditional workplace and towards remote work means businesses have had to adapt to online collaboration methods, often on a global scale. 
If you're managing a marketing team, big or small, you've probably had to work with developers before. And vice versa. These joint projects can be challenging, especially when both sides have their own way of doing things. Often goals, priorities, and processes are misunderstood which leads to misunderstandings, missed deadlines, and a lack of transparency. 
So how can marketers and developers work together seamlessly to achieve results?
In this article we're going to suggest five ways to foster collaboration between developers and marketers that'll improve cross-department communication and increase project success rates. For businesses to achieve goals and get ahead of the competition they need to provide fantastic customer experiences, which can only happen when teams collaborate efficiently.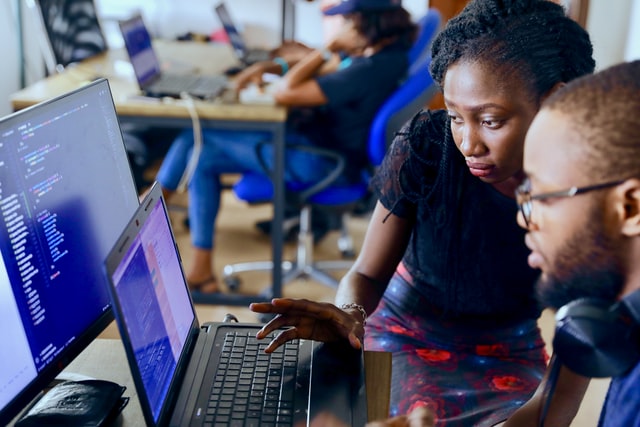 Create clear common objectives
Having clear, common objectives is vital to the success of any project. 
When it comes to marketing and development teams working together, they usually have one common goal in mind: to improve customer experience. In fact, a study found that 89% of developers and 86% of marketers agree that every customer touchpoint and interaction is crucial to achieving successful business results. What's more, 79% of marketers and 83% of developers agree that they need to work together seamlessly to succeed in their respective roles. 
Both parties play integral roles in implementing a customer experience framework that drives business goals. Therefore it's vital that teams collaborate successfully and efficiently. To do this they need to have clear objectives to work towards. 
Creating clear common objectives across teams ensures that everyone's on the same page. Both teams need to know what they're working towards, even if their processes might be different. When it comes to setting clear project objectives, be sure to:
Be inclusive: If your teams are going to be working together it's important that everyone is on the same page and knows what they're getting into. Let developer teams know why they're putting in all this work, outlining what the final outcome will be, and what business results it will achieve. Make sure both teams are involved and represented when it comes to planning a strategy, no matter what the project entails. If it's not possible to invite the whole development team to join the meeting, ensure at least one representative is present. 
Set

SMART goals

: These are concrete targets that teams strive to achieve over a project time period. Setting specific, measurable, attainable, relevant, and time-bound goals (SMART) increases the chances that a project is successful by ensuring each goal is achievable and has a clear pathway towards achieving it.
It's also important to find a method for tracking progress across teams, to ensure goals are being met as the project progresses. You can do this by holding regular meetings, using a project management tool, or simply tracking progress on an Excel spreadsheet.
Plan together: Teams should set SMART goals, Key Performance Indicators, and deadlines together. This leaves less room for unmet expectations and miscommunications, and results in higher levels of productivity across teams.
It's important to take different work processes (more on this soon) into account when it comes to setting deadlines. A frequent frustration felt by developers is that the marketing team doesn't truly understand how long their processes take. For instance, a marketing team might not understand why it's taking so long for development to complete a request. Nobody wants to feel rushed when doing their job, so each team should try to be understanding.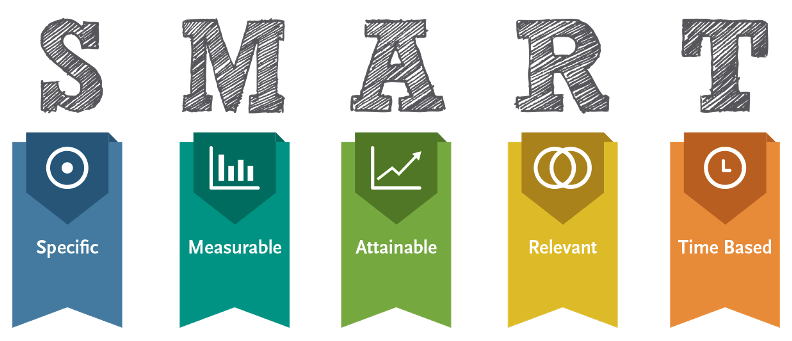 Respect Each Other's Process
We live in a world of instants. Instant communication, instant gratification, even instant coffee. It's important to remember that good things take time and that we should focus on the journey, not the destination.
Cheesy saying aside, when it comes to marketing and development teams working together, having respect for each other's process is necessary. It's easy for marketers to assume that developers follow the same work processes that they do, but each team has their own working methods and styles that allow them to achieve results and succeed in their respective roles.
The differences may be clear, or not so much. Marketing teams might align their workflows and projects around release dates, tackling tasks as they come up. Whereas development teams may work a bit differently, mostly breaking projects into smaller tasks using a Scrum or Agile approach. For instance, they might work on increasing website loading time for a week, and the next week they might tackle mapping out new software. 
Having different processes and workflows can cause friction between teams when members can't align their processes and find common ground. It's crucial that team members are aware of the different processes at play, and respect that compromises must be made on certain occasions. 
Each team should be patient when it comes to explaining their processes, and refrain from assuming that something obvious to their department, might be so obvious to the other.
You might try adopting one process and sticking to it. The Agile project management process is generally a highly effective approach to take, and not just for developers. By breaking up projects into several stages, constantly collaborating with stakeholders, and improving at every stage, marketing and development teams can work together to track KPIs and meet the objectives and deadlines set out.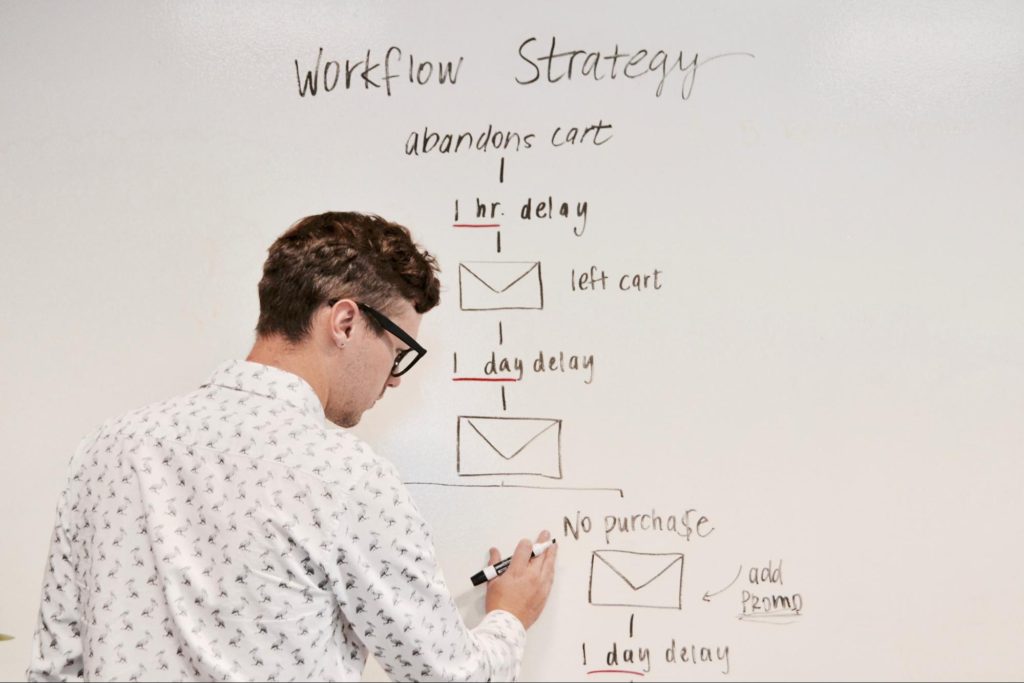 Optimize Overall Performance by Leveraging Each Team's Skills
The members of your development and marketing team are all there for a reason; they have a specific set of skills that add value to your business. The same goes for each department of a business. Marketers will possess epic sales skills that convert leads into customers, while a great developer will be a whizz at using website builders. 
It's important that each team member's skills are leveraged in order to optimize overall performance and achieve business goals. So how can you ensure both teams strengths are being leveraged to their full potential? Here are some tips: 
The development team can provide insights into a product to give marketers a more in-depth understanding of how it works. This can be done with blog posts or even tutorial calls conducted through cloud PBX solutions. 
Marketers can share insights from users with developers. By filtering useful insights from user interactions on social media pages, blog sites, e-mail communication, and chat platforms, marketers can relay information to help improve user experience and inform product development.
Developers know the ins and outs of their product better than anybody. Marketers should be informed of unique selling points and differences that make the product stand out. This information can then be incorporated into content marketing strategies for product promotion or new releases. On the other hand, developers can check for accuracy before the information is published.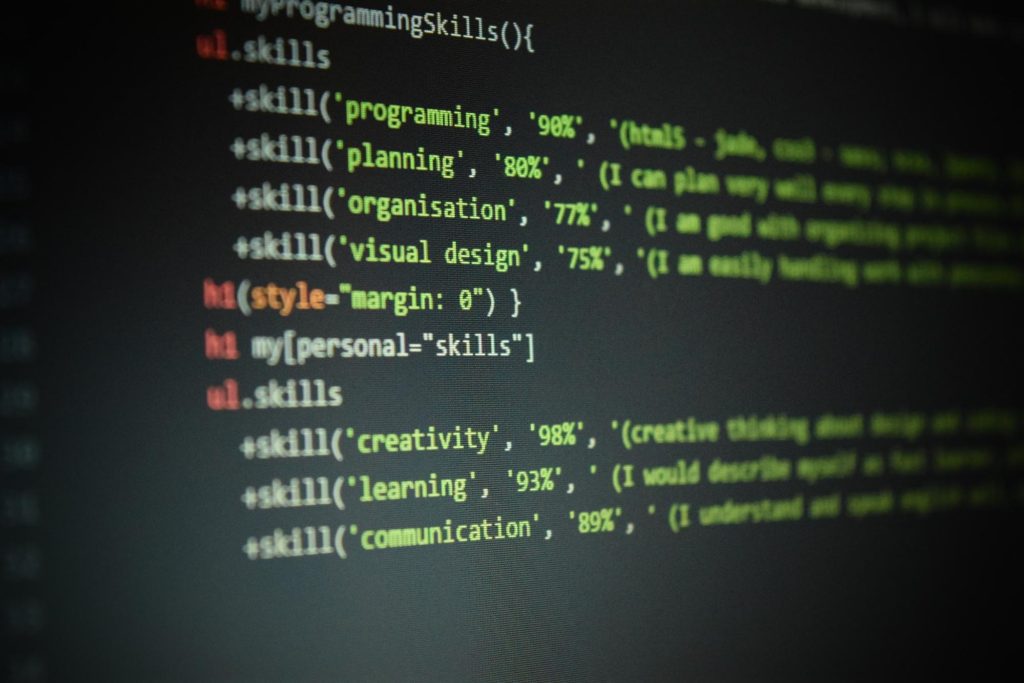 Inform Collaboration with Data-Driven Insights
In today's digital world, measuring success is all about data. Developers might create the technology that harnesses big data for companies, but it can also be fed back to them to drive business results and improve collaboration. 
Marketers use data-driven insights to inform their marketing strategies every day. In the digital age, advanced automated technologies like call recording solutions and machine learning have widened the scope for data collection. Big data about how, why, and when customers interact with businesses can be stored and analyzed to better understand their behavior, improve their experience, and ultimately drive business results. 
When it comes to marketing and development team collaboration, data can be used to provide insights that will inform product development in the present and future. Marketers have access to an unimaginable amount of customer data and feedback, which they can then pass on to development teams to improve product functionality and user experience.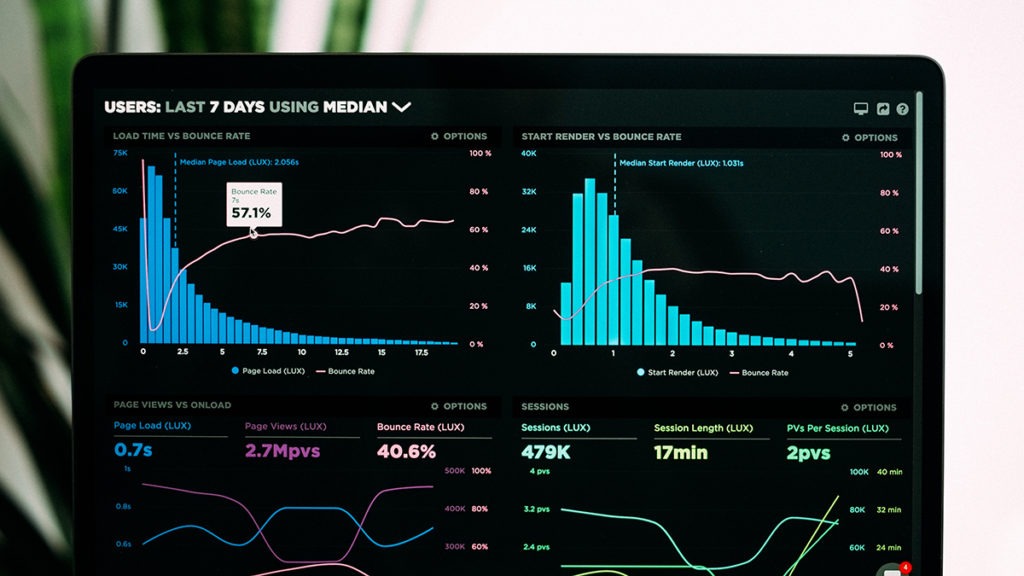 Use The Right Communication and Collaboration Tools 
When it comes to joint projects, effective communication is crucial. Setting teams up with the right tech tools that facilitate simple communication and collaboration will allow them to work together seamlessly. Some examples of great tools include:
Chat platforms for instant communication 
File sharing platforms for easy access to information
Data/reporting platforms for storing valuable data and other information
Video call software for conducting meetings and tutorials
Joint calendars for tracking progress and deadlines
Using a variety of these tools can help teams working on joint projects to collaborate efficiently in a number of ways. Here's a closer look at how:
Communicate Effectively and Efficiently
When it comes to communicating across different teams, a hosted PBX system can be a real game-changer. This allows different departments to communicate effortlessly through chat tools, video calls, and more. 
Setting your teams up with an excellent communication toolbox will empower them with the ability to connect in seconds. This saves valuable time and reduces the possibility of miscommunication via email or delayed response times. 
With this kind of tool, you can also encourage teams to follow up on relevant delays immediately, preventing missed deadlines and unnecessary complications.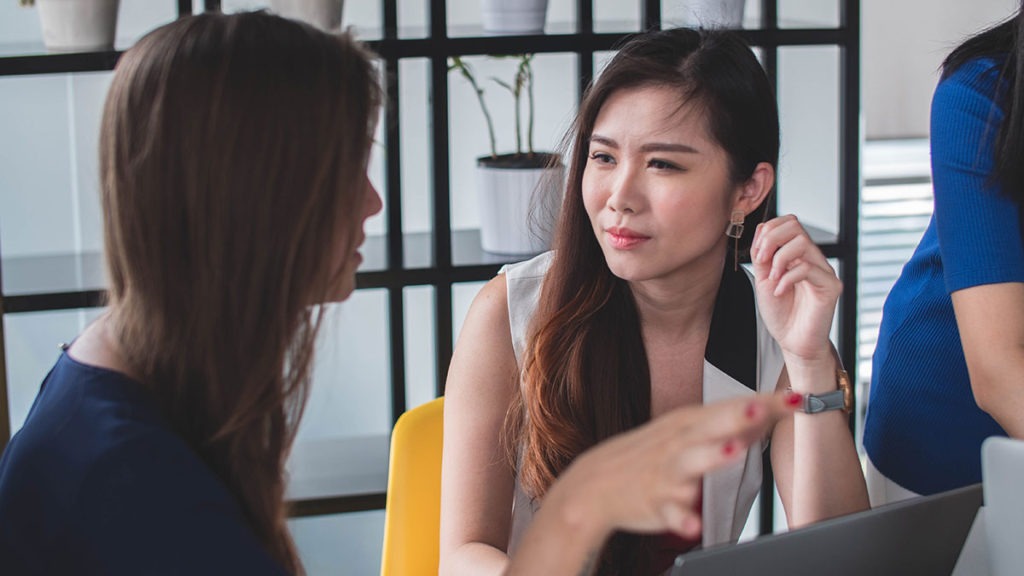 Share Information 
Great enterprise communications solutions provide teams with a simple to integrate platform for communicating and storing information securely. If your marketing and development teams are working together remotely, this kind of solution is an invaluable investment that ensures seamless collaboration. 
A solution like this is ideal for project management across teams, as members can communicate in real-time and share information on an accessible platform. In a cloud-hosted platform, information is readily available for any team member, whenever they need to access it, and it's all backed up securely by the cloud. 
That means less back-and-forth emailing or messaging when trying to access information and less time wasted. All of the project information is available at the click of a button. What's more, this kind of communication solution is constantly updated with new information as it's added, which makes meeting goals and deadlines much simpler. 
When using a solution like this, it's important to agree on clear folder and document labeling methods to ensure everyone knows exactly where to find the information they need without having to search through countless messy folders. 
Boost Morale
In addition to having a great set of tech tools, it's also important to hold regular in-person (or via video call) meetings to keep everyone accountable and on the same wavelength. When working behind computers day after day, it can be easy to forget that the names constantly popping up on our chat tool are humans too. 
Holding regular in-person or virtual meetings not only fosters better collaboration but can also boost team morale and employee engagement.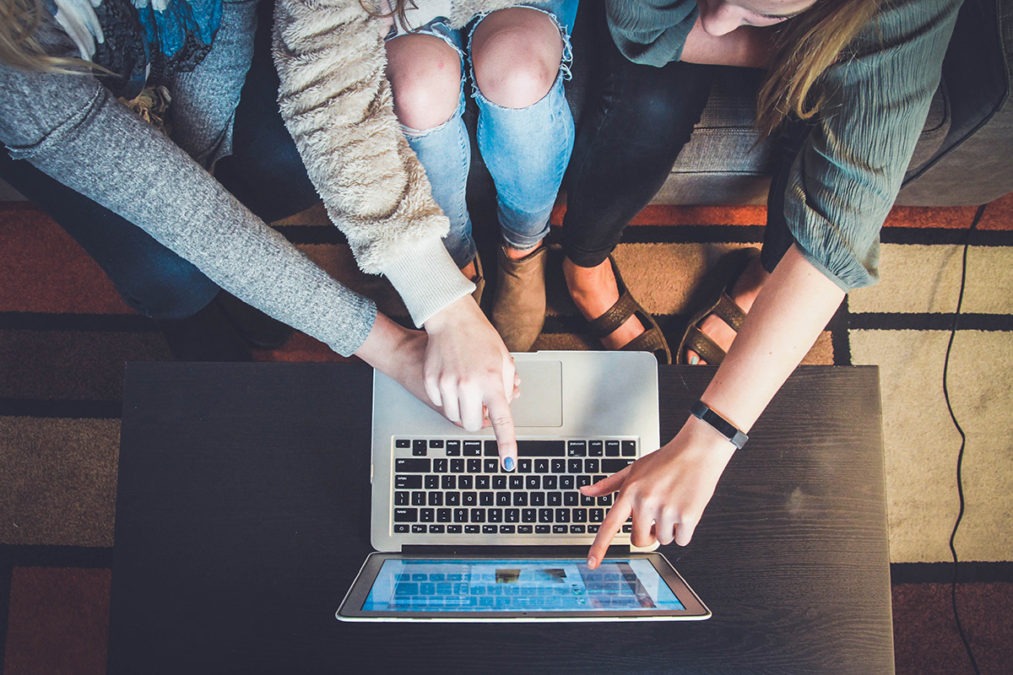 Better Collaboration Means Better Results
Working across departments can be problematic when marketing and development teams don't have a clear understanding of what the other does or how they work. Acknowledging and respecting another team's processes is crucial to working together, and even becoming friends (maybe). Great things happen when marketing and development teams work together. 
By setting goals, deadlines, and KPIs together, teams can work towards achieving a common mission seamlessly. Data can be leveraged to inform this collaboration by providing insights to improve development and marketing strategies. Just like an automated phone system allows businesses to never miss a call, collaboration tools ensure that each team never misses out on vital information, data, and deadlines. 
Both departments inform customer experience, so it's necessary that they find a balance and a means to collaborate successfully. With the right collaboration practices, teams can ensure transparency and engagement for the entire duration of a project. This results in more streamlined joint workflows, improved results, and happier teams.