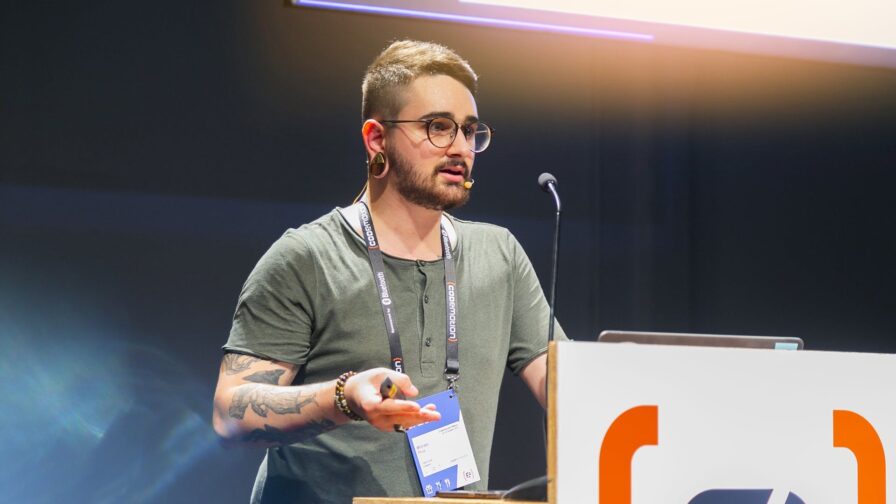 Did you know that 30% of developers stay updated and hone their skills by reading books? That's why we're starting our own Book Club on Twitch! A place for sharing, learning, and getting inspired by great devs together with the Codemotion community.
Don't miss the first edition with Michele Riva, Senior Architect at NearForm, Google GDE, Microsoft MVP. On March 9th at 19:00 CET, we will be talking about his book Real-World Next.js. The moderators will be Andrea Maietta, Arnaldo Morena, and Savino Carlone.
Remember to book your place and register here!
About the Devs Book Club: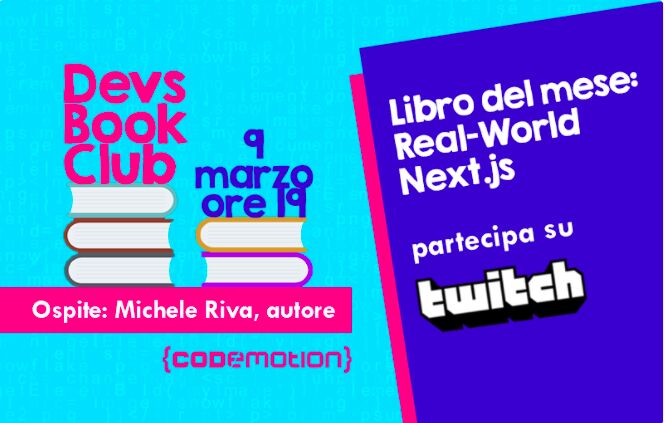 First rule: we don't talk about the book club
Second rule: we don't talk about the book club –
Third rule: everyone reads the book of the month (or at least they try to)
Fourth rule: Any question is welcome
Fifth rule: we speak in turn and do not superimpose ourselves on others –
Sixth rule: one book at a time –
Seventh rule: we meet online every second Wednesday of the month
Eighth rule: if we can't say anything good, we don't say anything
Ninth rule: a meeting does not end if the next book has not been decided
Tenth rule: the COC is respected
About Michele Riva
Michele Riva is a passionate and experienced software engineer, architect, and certified scrum product owner from Milan, Italy. He's been working as a software engineer for almost 10 years in both product and consultancy companies, taking the best from both worlds.
During the last years, he spoke at many international conferences, published more than 50 public domains articles (also on distinguished publications such as TowardsDataScience), hosted a podcast, and contributed to many open-source projects. He just published the book we'll be talking about: Real-World Next.js.
In October 2021, Michele entered the prestigious Google Developer Expert program as a Google Cloud Platform expert. In February 2022, he won the Microsoft MVP award.