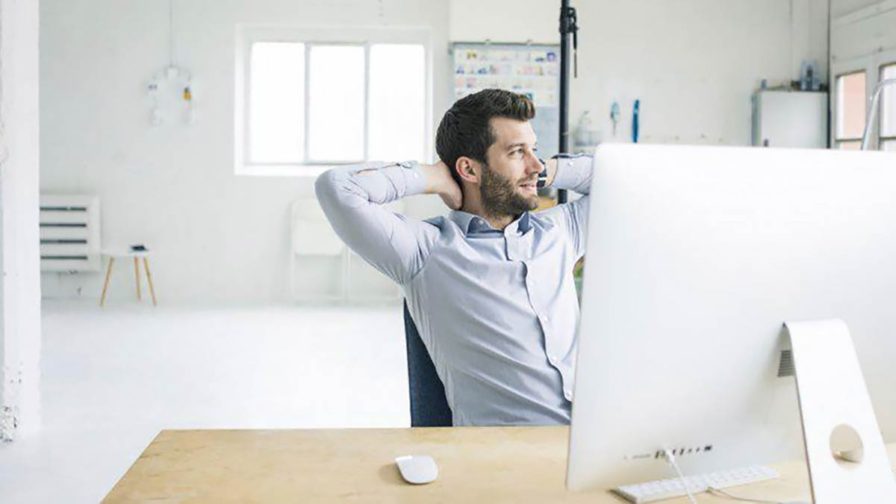 Scott Chacon is the CEO and co-founder of Chatterbug, a San Francisco and Berlin-based online platform for language learning. Aside from Chatterbug, Scott is a renowned entrepreneur, known for his numerous achievements, keynote talks, and speaking engagements in conferences. Scott is also author of Pro Git and was the co-founder of GiHub and its former CIO.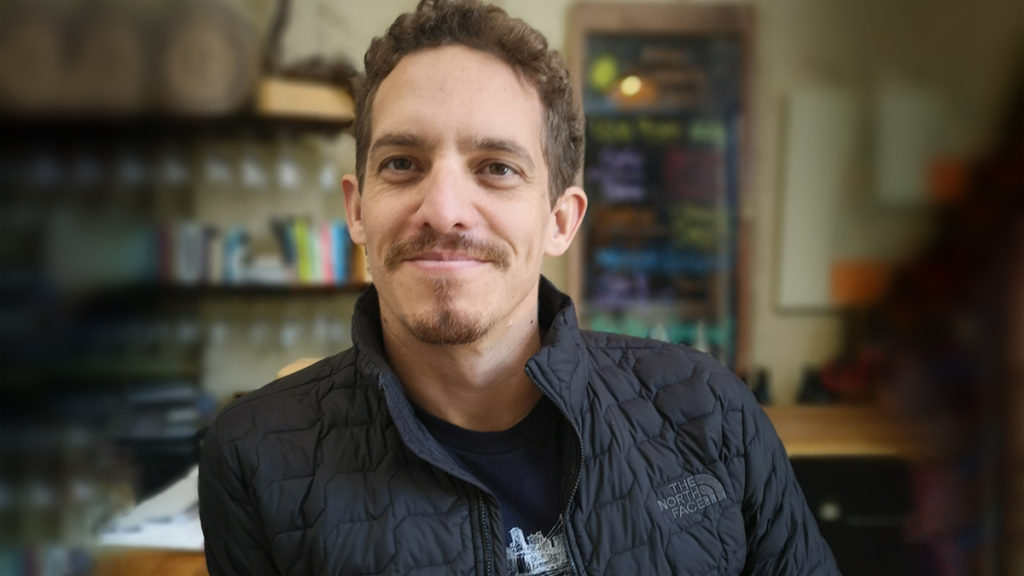 Scott was one of the speakers at Codemotion Berlin 2019. We interviewed him to learn more about his journey as an entrepreneur with digital companies.
An accident entrepreneur
Scott, you define yourself "an accidental entrepreneur". What do you mean?
I didn't get into GitHub because I was really interested in creating some large company. I don't think any of us were really interested in that. We wanted to create something that we wanted to see exists in the world—that if existed, we would have just paid for it, and would have been great. But it didn't exist. And the solutions out there were frustrating.
And so we started building it for the love of building it, for creating something that we wanted to use, and we wanted to see. Chatterbug, the company that I'm running now, is the same thing. I would have preferred to have just paid for something that that helped me to learn a language in a very real way. And instead I found myself having to put everything together.
So the companies that I'm interested in, from an investment or a mentoring standpoint are the ones where people are building things that they love. They are building things that they want to see in the world and not doing it to be an entrepreneur, but to do it to be a creator.
What are the most common errors the young entrepreneur do, especially in small projects while in the building stage?
It depends on the origin of the company–what people are trying to build. I think a lot of times, people ignore customer service in a large way because they think that they're not big enough for it. Whereas, I feel like it's much more important for people to really focus on customer service and make sure that you focus on a very specific segment of the community.
It is also important to have superfans, people that love your product, that would never use anything else, because they just think you're doing such a great job. And customer service is a great way of doing that. I think a lot of people kind of put that off until later, until they're bigger, and ignore their actual customers' needs to focus on things that aren't as important to the overall growth of the company. It's like ironically trying to make the company big right as opposed to trying to make the product really great.
Which skill are good for entrepeneurs
What about the company culture in GitHub and Chatterbug?
There's tons of things that that we learned at GitHub. Some of them are a bit complicated—where we had a very flat organization in GitHub. We had an organization that had about half of our employees remote and the other half centralized in one building in San Francisco. And so I think stepping back from that after I left and looking at the growth problems of some of these, we have a very specific direct reporting mechanism now, which is not overly burdensome but has people understand what is expected of them and what their future career path is. These are things that we kind of ignored in growing GitHub in this very organic way. For remote work, we also want to set up the company so that it can function as a remote working environment.
But there are downsides to that, such as having people feeling isolated, specifically considering the bifurcated nature of the company—where half remote and half not is really problematic. At the new company we're trying something which is more hub-based, where people can even work from home, with the sort of freedom and flexibility that you get with remote work. But we're trying to get people to be close enough to each other. Then, within a day's notice, they can get together and have a meeting in person if that's something that the group feels that they need to do.
I think there were great parts of this remote culture, that we wanted to maintain while mitigating the downsides of it.
What kind of skills or competencies are you looking for?
There's a big difference in the type of company that GitHub and Chatterbug were. GitHub was a very developer-focused company that hired developers to work on something. For developers at Chatterbug, we're building something for language learners, which is anybody. And so it's important to us, company-wide, to have a very wide sort of background of diversity of people, including different cultures and different language grounds. This way we are able to build something that allows anybody to learn any of these very different languages.
On the same line, it's good for us to hire senior developers so that we can have a more informed and experienced opinion about a specific technology. But we've also found that we can hire relatively junior developers and letting them build up their skill sett.
In general, I think it's the attitude of wanting to help customers is more important than the technological know-how. Because I feel like that's trainable. You can help somebody get up to learn and speed up with a specific framework a lot more easily than you can have them come to work with a positive attitude and really wanting to help people, really caring about how they can learn languages.
We are also trying to make sure that everybody in the company is learning a language all the time. Whether they're using our product or something external—they can bring ideas into our product—, we want to make sure that everybody at every point cares about learning languages.
Tips for prospective entrepreneurs
Do you have some tips for prospective entrepreneurs?
That's a great question. I think if you are technical and you want to start a company you're at a major advantage, because you can build a prototype. You can build something that you can use with a minimal staff.
I think if you're coming from the other direction, it's much more difficult to build something that you can test down, and so I think you have a huge advantage in learning business. You need to find people for a sort of seed investment or something like that, so that you can get people to help you in building a business that are outside a product. But if you can focus on product, I think especially in this age and in doing startups you can get so far with so little, if you have technical experience.
The most important things to learn when you start a company and you want to hire people is to figure out the basics of management. This is something that we really ignored at GitHub and it was very difficult for a long time because we started with this sort of ignorance of how to properly manage people, how to give people good feedback, how to involve them, and how to help them in their career paths. These are things that we didn't really care about in the early days and it made things really difficult as we grew.
So read some books on management. You can just basically use of how-tos—how to get feedback, how to do reporting structures. That really helped everybody involved in the process feel comfortable and feel like they know what's expected from them and whether they're doing well or not.
Don't be afraid to give good feedback. Don't make everybody feel like they're doing a great job all the time if they're not right. Say this is what I expect, this is what's not happening, here's what I'd like to happen a month from now.
With these types of things, I feel like a lot of people can have autonomy and can go really hard in in a direction of building something amazing. But if they don't know what's expected from them then they don't know which direction to go. I think that's one of the things that technical co-founders have a hard time with.
It's also important being able to say "no" to people or being able to give harsh, criticism if you need to. That's really difficult to learn as a technical person.
The other thing that's probably really valuable for entrepreneurs with technical background is to hire. It's important that you hire somebody that's smarter than you or can be better than you at something. A lot of times, when tech people start companies they should start out as generalists. Then they should hire specialists to take over one part of their job sort of constantly, so that at some point you're surrounded by people that are better at everything than you are at any specific thing.
And you really shouldn't be doing a lot of coding or general work anymore. Your job should be to hire, to know what all of the different pieces of the company are and to find people that are better at all of those pieces.
Lessons learned as an entrepreneur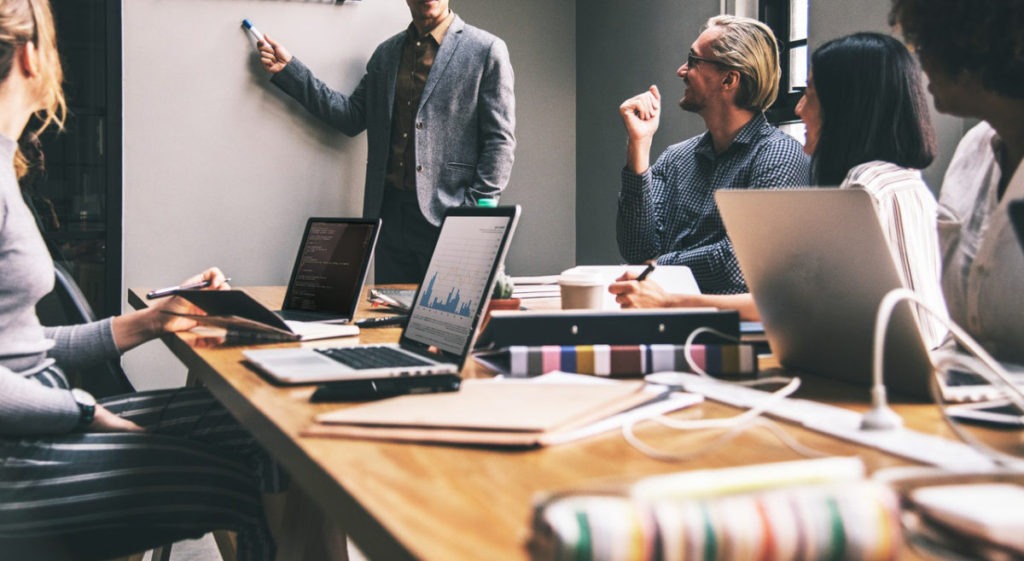 What are your biggest learnings so far?
Sometimes we did things that were abnormal, and turned out to be really good as well.
But I think supporting remote work was something that we stumbled into on accident but ended up being good. As I said before, there were downsides to it, but we learned how to do that better overtime right. So a lot of it was trial and error.
The other thing was to just find people in the circles that you need to know and get advice from them. There's a lot of people that are very successful, with a ton of experience that might be interested in your project and are more than happy to sit down with you and give you advice if you ask.
I think that's something that not a lot of people take enough advantage of. So I encourage people to try to reach out to other people that have a lot of experience in whatever industry that they're going into and saying: "this is my problem, do you have any advice?"
Video
If you want to see the full interview with Scott from our developer event Codemotion Berlin 2019, here is the full video: