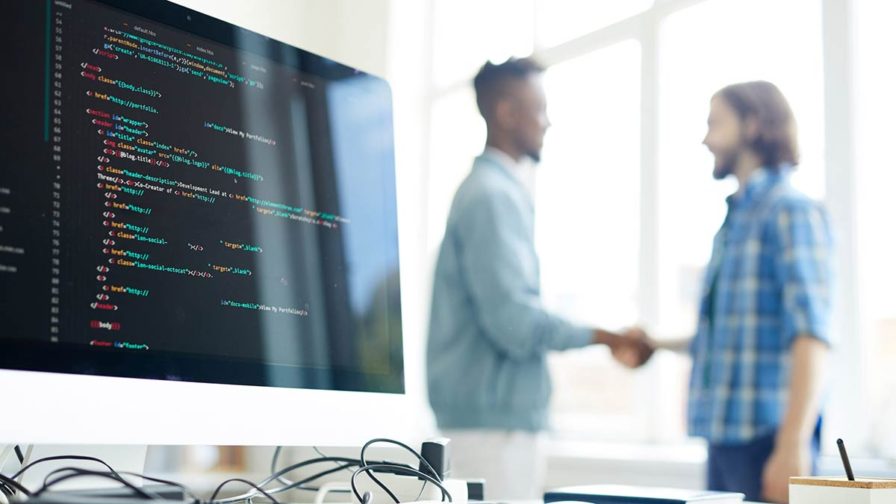 As a developer, changing your job every four years is healthy. It helps you gain technical skills from different industries that make you more dynamic and marketable. You also get the chance to know as many people as possible and grow your network. In this article, we will give you insights on how to set your career goals, change jobs, and how to job hop effectively as well as advice to becoming a good developer.
Why change developer jobs?
Most developers may ask this question, but it is essential to know that the more you stay in one job, the high chance that your skills and salary will stagnate. It will eventually make you feel bored and not satisfied with what you do.
Before changing a job, it's good to look at what you are seeking and ask yourself questions that point to whether it will be useful to change your current position or not. Ask yourself:
Does my job align with my areas of interest?
Does the work I do utilize my strengths?
Does where I work match with my personality?
Does my position enable me to live the lifestyle I love?
If your current job does not meet any of the needs above, then it is good you consider a job change. Also, if your gut tells you to explore other jobs somewhere and explore a more significant challenge, you should go ahead and do it.
Importance of changing a developer job
Is it good practice to change jobs every four years? The answer is a definitive yes. Changing your job every four years is beneficial to you. According to Indeed research, people who hopped from one job to another showed a higher learning curve compared to those stuck in the same position. They also turned out to be better performers, earned more, and were loyal to the company. Changing your job every four years helps you to change the environment, expand your skillset, and prevent you from becoming complacent in your career.
Changing jobs is also crucial for your personal development. Not only is your salary likely to increase but also your network. Studies have shown that people who change jobs every 3-4 years earn 50% more than people who stay with one company.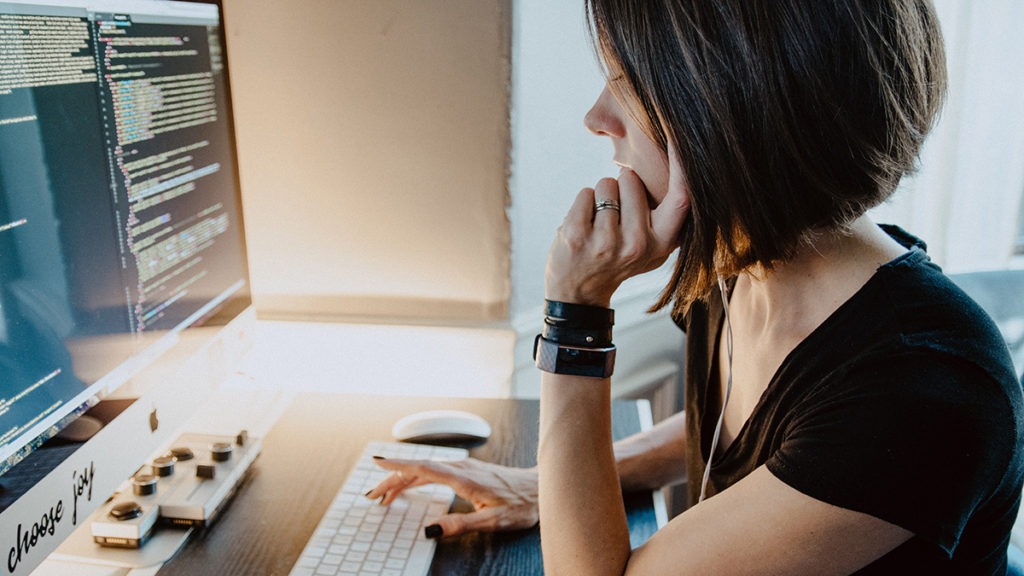 Changing jobs is safe because, in some instances, people who have worked in one company for long might find themselves on the wrong side when the company is downsizing. Others may be retrenched when the company faces financial challenges.
Also, in a developer career, moving from coding to management role should be a well-thought decision. Moving to management requires a whole set of skills, and it is not a progression of the technical track. If you have amazing technical skills, it doesn't mean you can do well in a managerial role. Therefore, caution should be exercised before switching to an administrative role to ensure that you match what is needed.
Companies should also not think that rewarding a good developer with a managerial position is great because it may turn out that it is a mistake that is detrimental to both parties. What is essential is to get to know the right work environment and where your skills can best be utilized.
Staying in one organization for long makes you lose touch with what is happening in the industry, and your focus shifts to internal priorities of where you are working and not your career progression.
Changing jobs help you to re-establish your value and redefine your career goals. For instance, if you were working in your last post as a programmer and your now ready to become a chief technology officer but you couldn't become that because he was your boss, changing to a new company can help you achieve your goal.
Your expertise is the most valuable asset that sells you to your employer. Therefore you need to step to a new altitude to grab new opportunities in a different company for you to grow in your developer career.
Job Hopping
What is job-hopping, and how can it affect my developer CV?
Job hopping is moving from one job to another. While switching from one position to another offers exposure to different techniques and technologies, some hiring managers might be reluctant to hire you. People who hop from one job to another might be considered not ready to commit for a long time and therefore not suitable.
People who switch jobs too quickly may not get to see the entire lifecycle of a project and fail to establish lasting relationships with people who even use the product you develop. As a developer, you at least need to get to know the perspective of the user of what you develop. It takes time to understand what the user thinks about your software or application, and staying to get this feedback is essential. Besides, if you don't stay longer than six months in a job, employers are unlikely to hire you. The cost of hiring and training you proves not worth it if you leave in six months.
Therefore, constant job-hopping can affect your CV and be seen as a red flag. When looking for whom to hire, recruiters not only look at your technical skill but also your dependability. They need to know that you're capable of being stable and complete the project before you move to your next role.
How do you respond to frequent job changes during an interview?
When asked by recruiters about your frequent job changes, it is good to emphasize that you contribute value to every place you work. Outline convincing and valid reasons why you changed jobs frequently to ensure they justify the frequent changes. Reasons can include, downsizing, the company was sold out, the department shut down, dead-end position or spouse relocation. Let it come out that your work was project-oriented. You can list the accomplishments you head on each job and relate it with the position you are seeking.
Say the skills you gained in every job you engaged in and what value you offered. Be honest about your job hopping reasons. If your employment contract was based on short tenures, explain to the hiring team why and let them understand the circumstances.
Mention your transferable skills. Job hopping into new working environments can be driven by the desire to gain transferable skills and hence become competitive in the marketplace. Mention to the hiring team your diverse skill sets that you learned to work in different organizations. It may be the best skills that they are looking for. It might be a red flag if you were job-hopping the same type of job in the same industry, but if you were job-hopping to new sectors and new positions, it might be an advantage. Gaining diverse skills may be the best talent for the remote and project-based work of the future.
Where should my career be by age 40?
Your career should be at the peak by age 40. You should be able to have achieved the role of a CTO by when you are in your 40s. Yes, you heard right, a CTO. Developing career goals is essential in helping you seize opportunities as they arise and achieve a rewarding career. As a developer, you need to build a go with the flow approach and make a list of experiences and skills that you acquire over time and use them as a map to achieving career stability.
How do I make sure I can grow my developer career?
Setting goals
Setting goals ensures that you grow in your career. It's crucial to set balanced goals that are in line with the company mission and also support your personal growth. Goal setting is a necessary evil that you have to do to get value out of it. At the same time, setting your goals successfully and aligning them to meet your needs is one step towards career growth.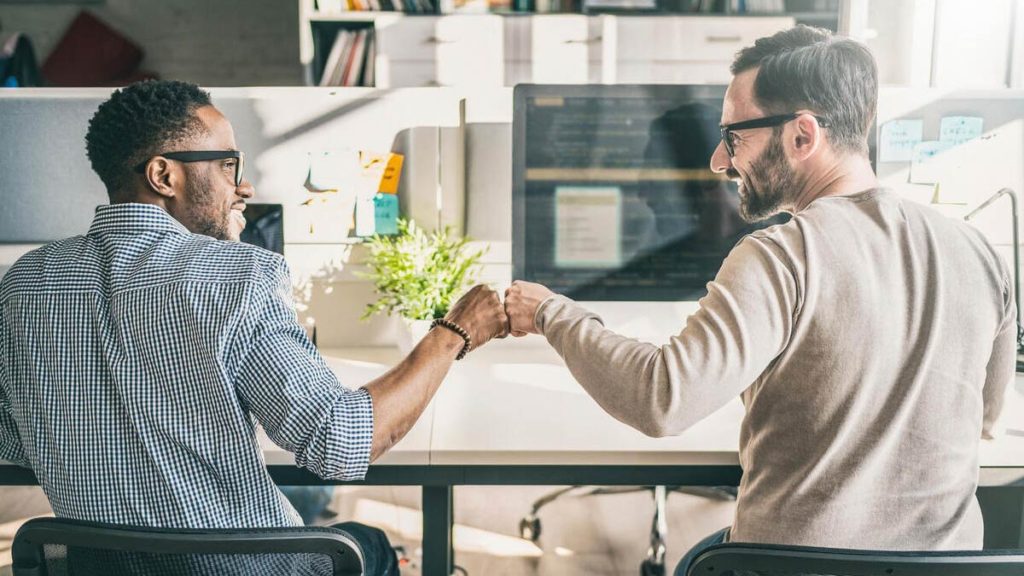 Below are steps on how to set your goals and ensure you grow your career.
Focus on what you can control
Some factors come into play every time you want to achieve your career goals. Some of the factors you have the power to control them while others are out of your control. Focus on factors in your workplace that you can manage and plan for what to do if the out of control factors don't line up.
Get a clear picture of what goal achievement would look like
A good career goal is SMART: specific, measurable, attainable, relevant, and time-bound. You need to visualize how your goal achievement will look like. How your goals will help your project flow easier at the workplace or how you can work effectively in a team. The goals you set should keep you motivated and help you achieve growth.
Define how to measure your success
After setting your goals, find a way to measure your success. If you want to change your job from a mid developer to a senior developer, you need to set milestones along the way that will outline how to acquire skills that match what you want to achieve. You can set your measurement as learning and focus on one expertise every month.
Check whether your goals are achievable
Staying too focused on your career track that you fail to consider other developers in your workplace can make you fail to achieve your goals. You need to help other programmers and interact with them to gain more skills.
Also, mentoring other junior developers can make you even better. It can also help you check whether the goals you have set are achievable. By mentoring and teaching upcoming developers, you get to learn more deeply and understand in a better way. Besides, developers who struggle with interpersonal skills can develop such skills by engaging others to polish their skills. Teaching others helps you deepen your knowledge and help you check whether the goals you have set are achievable by putting them into the test.
What salary increase should I expect every time I change my job?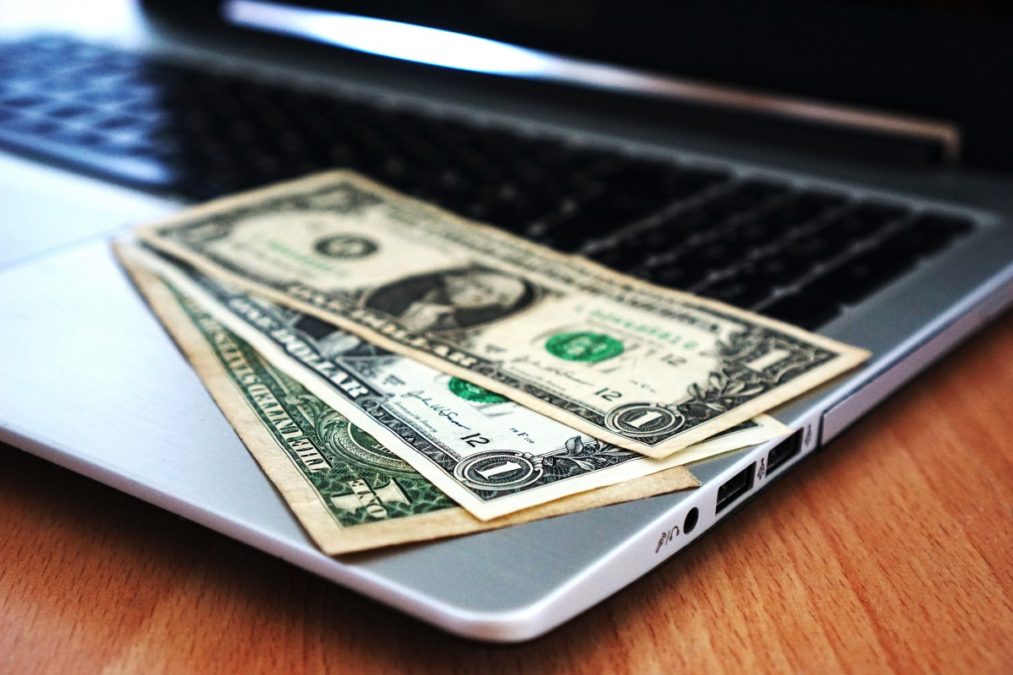 According to Forbes, the average salary increase a developer can expect when changing a job is between 10% and 20%.
Changing jobs is beneficial to your compensation. Salary increment is one of the main reasons developers change jobs often. Working for the same company for longer than four years decrease your earnings by about 50% while changing your job every often can increase your salary by about 10-30%.
What is the average salary of a mid developer in Europe compared to the US?
A study carried by Indeed in 2018 showed that the USA is the best-paying country for developers compared to Europe. A developer in Europe earns an average of $ 54,000 compared to the USA, where one makes $85,000 on average every year. The United States pays better than Europe since the companies have high competition and also better output compared to their counterparts in Europe.
What is the average salary of a senior developer in Europe compared to the US?
Studies have shown that a senior developer in Europe with 6-9 years experience earns an average of $88,770 while in the USA, a senior developer earns up to $106,800.
Additionally, according to Stack Overflow analysis, demand for developers in both Europe and the USA is growing exponentially. Developers with skills in more than one programming language are better positioned. With programming languages such as Python gaining popularity at a high rate, developer's demand is expected to rise and their salaries also to improve. Though the US pays the best salaries to developers than many European states, the economic well-being differs in both regions.
It is encouraging to see that developer carrier is the fastest growing career in the 21st century, and the projected demand for developers is expected to increase exponentially in the coming years.
Developers need to keep up with the changing trends in the industry and learn new skills to be able to compete effectively in the marketplace. Subscribe to our online magazine to get regular updates on various issues touching on the developer profession.