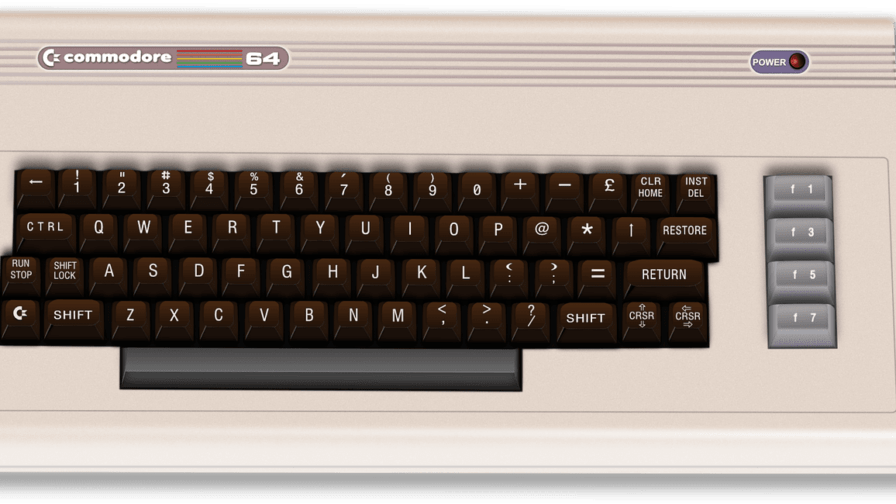 This is my Commodore 64 and it's because of this that my passion for IT was born.
With this I wrote my first lines of code. Who of you started in the same way, with a Commodore 64? Many, I'm sure!
The Commodore 64 was the protagonist of an era, influencing the future of many of us.
Since then many things have changed – above all, internet – from the network to the web – and the calculating capacity that has become accessible. Just think that your smartphone's calculating capacity today is 100,000 times quicker than the computer that sent the Apollo 11 to the Moon.
We are in the digital transformation era. Everything is based on and works thanks to software. So those who create software are the protagonists and have the power and the responsibility to drive innovation.
The most successful companies today are those that understand the strategic role that developers can play in their success or failure. And not just technology companies. Today, every company needs a developer's strategy.
Codemotion is a community-driven event, a conference organised by developers for developers.
We at Codemotion have always believed in this. And we want our conferences to be a source of inspiration, knowledge sharing and growth for developers.
Our strengths are definitely quality of content, networking opportunities but, above all, the fact that Codemotion is a community-driven event, a conference organised by developers for developers.
Communities are our real beating heart. All the communities that support us and believe in Codemotion – thank you very much.
From the Commodore 64 to this…
I have opened many Codemotion conferences in Italy and abroad but in Rome it's always different, always something special because of the energy, the atmosphere and because everything started there when Mara and I organised our first conference together in 2009, for a hobby for passion.
As many of you probably already know, Codemotion was born as an evolution of the Java Day Rome. The above pictures make me relive the years of intense challenges in which we developed not only the conference but all Codemotion at 360 degrees.
Today, we are in five countries organising many different events for developers every year: the big conferences, tech events, community events, training courses, hackathons and webinars.
We started as two – Mara and I – and now have grown so much thanks to our super team.
If you are a developer or work elsewhere in the tech industry – or are simply interested in tech – I invite you to join our Codemotion family by joining us at Rome 2020.
Take a look behind the scenes of our latest conference Codemotion Berlin 2019 or find us on Facebook, Twitter, LinkedIn or discover our YouTube channel to find out more.