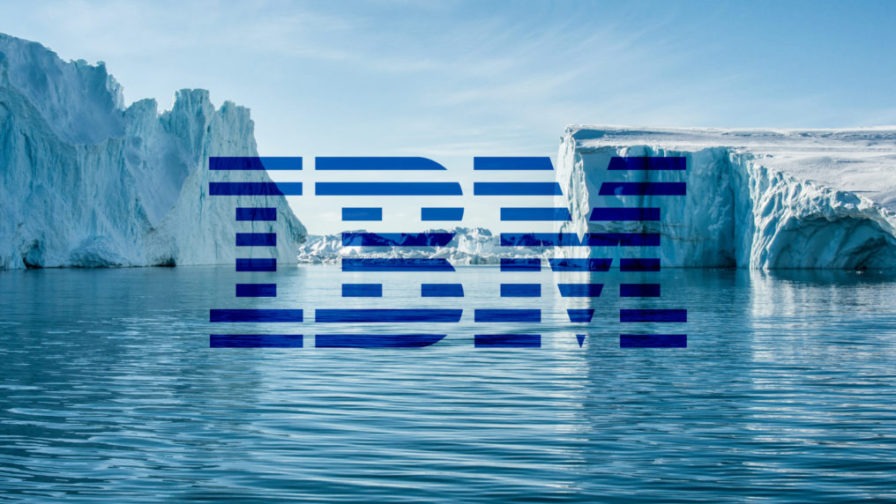 The English version of this post is available below. Click here to read it.
If you want to know more about how modern technologies and tools can support you for – and during – the organisation of a virtual event, don't miss this article showcasing the best tools we used to host our online conferences since the COVID-19 outbreak.
Dos emergencias planetarias están golpeando nuestras vidas en este momento. Cada una tiene sus peculiaridades, pero ambas afectan a la humanidad. El cambio climático global y la COVID-19 están dando forma a un mundo diferente. Es por eso por lo que grandes empresas como IBM están interviniendo. Y por esa misma razón deberías formar parte de ello.
Quizás, el principal avance en el desarrollo de «software» actual sea que el «hardware» y la infraestructura de redes se administren de manera sencilla, para permitir que todos los esfuerzos, habilidades y tiempos se inviertan directamente en actividades de codificación. Esto les permite avanzar más rápido en campos clave como el internet de las cosas (IoT) y la inteligencia artificial.
IBM ofrece su tecnología basada en la nube para ayudar a los codificadores a desarrollar una solución completa con un alcance global. Este esfuerzo ha recibido el nombre de Call for Code Global Challenge 2020. Las personas y los equipos pueden acceder a un entorno a nivel mundial, para desarrollar, probar e implementar soluciones globales completamente nuevas que sirvan para organizar mejor el mundo actual. A este esfuerzo general se le ha dado el nombre de Call for Code Global Challenge 2020.
¿Qué es Call for Code Global Challenge 2020?
Call for Code Global Challenge 2020 es una iniciativa de David Clark Cause, patrocinada por IBM, el Alto Comisionado de las Naciones Unidas para los Derechos Humanos y la Fundación Linux. Es un llamamiento a los innovadores para que creen aplicaciones prácticas, efectivas y de una gran calidad basadas en uno o más servicios de IBM Cloud, y que puedan tener un impacto inmediato y duradero en asuntos humanitarios.
Las principales categorías de servicios son: web, móvil, datos, análisis, internet de las cosas (IoT), inteligencia artificial y clima. Para acceder a este desafío, el primer entorno en el que se desarrolle la solución debe crearse con «software» de código abierto.
Equipos de desarrolladores, científicos de datos, diseñadores, analistas de negocios, expertos de campo y personas de gran inteligencia en general se enfrentan al desafío de imaginar y crear capacidades que fomenten tres tipos principales de soluciones: sostenibilidad hídrica, sostenibilidad energética y resiliencia a los desastres naturales. Las soluciones vencedoras se implementarán en las comunidades que más necesiten de esa ayuda.
El cambio climático es un desafío para toda la humanidad
El cambio climático tiene el potencial de afectar a todos los ecosistemas, a todos los organismos vivos del planeta. La población humana sigue creciendo a un ritmo muy alto. Profundas investigaciones han confirmado unos cambiantes patrones climáticos, el rápido aumento del nivel del mar y que los fenómenos meteorológicos extremos están proliferando en todo el mundo.
Según el informe anual de 2018 de la Organización Meteorológica Mundial, las temperaturas globales podrían aumentar en un rango de 3 a 5 grados Celsius para el año 2100, mientras que la población mundial llegará a diez mil millones de personas en 2050.
Según la página web para el Cambio Climático Global de la NASA, la raza humana pronto experimentará al menos siete revoluciones de carácter mundial, como aumento de las temperaturas, cambios en las precipitaciones, huracanes más fuertes y una subida del nivel del mar, entre otras.
No sabemos de qué manera supondrá un desafío para la humanidad cada uno de estos cambios, pero imaginemos cuál será el intervalo si todos ocurren en apenas unas décadas.
La codificación supone la solución al cambio climático global
Por un lado, la humanidad está contaminando y agotando la Tierra, hasta llevarla a la destrucción. Por otro, la humanidad en su conjunto está experimentando una nueva generación de enfoques basados en soluciones para todo tipo de problemas. Es la tecnología que subyace en la revolución de la codificación.
A día de hoy, el desarrollo de «software» puede verse como una organización voluntaria mundial que aborda los problemas de nuestro planeta en una plataforma global. Para ser más precisos, el desarrollo de «software» basado en la nube, impulsado por los datos y potenciado por la inteligencia artificial puede ayudar a desbloquear el potencial humano para hacer frente a los duros desafíos a los que nos vamos a enfrentar.
IBM es consciente tanto de la situación de la Tierra como de la verdadera alma de la codificación, por lo que está dispuesta a impulsar soluciones tecnológicas en todos los campos. El cambio climático en particular ha ocupado un lugar destacado en sus esfuerzos.
Algunas de las mejores mentes del mundo se reunirán en un espacio virtual para encontrar soluciones a estos desafiantes problemas globales. Para remitir tu solicitud de participación tienes de plazo hasta el 31 de julio de 2020.
Lo único que necesitas es un código: únete a la lucha en respuesta a la COVID-19
En un periodo muy corto de tiempo, la COVID-19 ha revelado los límites de unos sistemas que dábamos por sentado. El desafío de Call for Code se basa en la premisa de activar a más de 24 millones de desarrolladores en todo el mundo y aprovechar su talento para lograr un impacto real y duradero, listo para su implementación.
Con la aceleración sin precedentes que ha supuesto la COVID-19 y debido a las tensiones que está causando, IBM ha creado además un cronograma de envío acelerado para ayudar a identificar, crear e implementar soluciones que aborden este problema rápidamente.
Por lo tanto, IBM ha dedicado sus esfuerzos a aceptar aplicaciones adicionales para la COVID-19. Todas las presentaciones se evaluarán a lo largo de abril y se reconocerán en mayo.
Les presentamos a Prometeo, vencedor Call for Code Global Challenge 2019
Call for Code Global Challenge 2020 es una llamada a los desarrolladores de «software», científicos de datos y otros tecnólogos de todo el mundo para que ayuden a detener, y si es posible revertir, el impacto del cambio climático y la COVID-19 con el uso de la tecnología de código abierto.
Un muy buen ejemplo de lo que podría representar Call for Code Global Challenge este año para el equipo ganador lo tenemos en el proyecto Prometeo, vencedor de Call for Code Global Challenge en 2019.
El año pasado, más de 180.000 desarrolladores de 165 países participaron en el desafío de encontrar soluciones para prevenir desastres naturales. ¡Se crearon más de 5.000 aplicaciones! Y se esperan resultados aún mayores para la edición de 2020.
El equipo ganador de Call for Code Global Challenge 2019, compuesto por cinco miembros: Salomé Valero, Marco Rodríguez, Joan Herrera, Josep Ràfols y Vicenç Ferrés Padró, creó un dispositivo portátil que mide el monóxido de carbono, la concentración de humo, la humedad y la temperatura para monitorizar en tiempo real las condiciones de seguridad de los bomberos, así como para mejorar sus parámetros de salud a largo plazo.
Joan Herrera, líder del proyecto Prometeo, tiene 50 años y es bombero. Su experiencia lo motivó a él y a sus cuatro compañeros de equipo a crear este proyecto. Los otros miembros son un enfermero y tres desarrolladores de «software».
Prometeo es el primer sistema de este tipo. Funciona mediante sensores que llevan los bomberos de servicio, los cuales envían datos en tiempo real a la nube de IBM. Posteriormente, estos datos son monitorizados por profesionales para detectar tendencias y recomendar intervenciones cuando sea necesario.
Prometeo fue elegido entre 32 finalistas por un jurado encabezado por el expresidente de Estados Unidos, Bill Clinton, cuya fundación desempeña un importante papel en todo el proceso de evaluación.
Plazos para la presentación
El desafío de este año coincide con el 75 aniversario de las Naciones Unidas. Para la ocasión, la ONU se ha centrado en el cambio climático global. El plazo de presentación se abrió el 22 de marzo y se cerrará el 31 de julio. Los vencedores se anunciarán en octubre de 2020.
Para remitir tu proyecto, puedes registrarte aquí. 210.000 desarrolladores, científicos de datos y solucionadores de problemas ya se han unido en los últimos dos años para crear más de 8.000 aplicaciones en el mayor desafío tecnológico de este tipo. Ahora es tu turno.
¿Qué vas a crear?
Debes crear una aplicación que tenga un impacto inmediato y duradero en comunidades de todo el mundo. Hay tres áreas principales de enfoque: sostenibilidad hídrica, sostenibilidad energética y resiliencia a los desastres.
Tu equipo utilizará la inteligencia artificial, el internet de las cosas (IoT) y los últimos recursos de desarrollo de código abierto para realizar el proyecto. Entre estas tecnologías de vanguardia se incluyen RedHat OpenShift, IBM Cloud, IBM Watson, IBM Blockchain y los datos de The Weather Company.
Concretamente, Red Hat OpenShift es una plataforma de la aplicación Kubernetes para empresas situada en la nube híbrida. Su paradigma basado en contenedores para el desarrollo de «software» garantiza alcanzar el objetivo con una reducción de los riesgos y una maximización de la calidad. IBM Watson es un conjunto de servicios integrados basados en la inteligencia artificial listos para ser utilizados dentro de las soluciones de «software».
IBM Blockchain es un paquete de soluciones que se proporciona para procesos de certificación con un enfoque basado en la distribución de registros, sin los inconvenientes de una implementación correcta desde cero.
Estos son los principales componentes de «software» abierto que se utilizarán en el desafío. Pero el «software» no vale de nada sin los datos. The Weather Company ofrece información personalizada y procesable a consumidores y empresas de todo el mundo, mediante la combinación de los datos meteorológicos más precisos a nivel global con unos análisis líderes en el sector. Conocer los datos meteorológicos históricos y en tiempo real es vital para formular respuestas plausibles de cara a unas soluciones globales, por ello, The Weather Company es un ejemplo fundamental de análisis geoespacial.
¿Qué vas a ganar?
Hay disponible una lista de premios para los participantes seleccionados en el presente desafío. Además de los ganadores del premio principal, otras cuatro soluciones serán galardonadas, lo que hará que el montante total en premios supere el cuarto de millón de dólares. También se concederán otros premios no monetarios para apoyar a los equipos en su camino hacia el éxito.
El equipo ganador del premio principal recibirá:
Un premio en metálico de 200.000 dólares;
Una invitación a la entrega de los premios Call for Code Global Challenge 2020;
Soporte para proyectos de código abierto de la Fundación Linux;
La posibilidad de recibir asesoramiento e inversiones para la solución;
Soporte para la implementación de la solución a través de IBM Code and Response.
Los finalistas que alcancen el segundo y tercer puesto recibirán un premio en metálico de 25.000 dólares, mientras que los finalistas que queden en cuarto y quinto lugar recibirán un premio en metálico de 10.000 dólares.
En la lista de patrocinadores para la edición de 2020 están confirmados Capgemini, Johnson & Johnson, Persistent, Unity, Red Hat (una marca de IBM) y NearForm. La iniciativa cuenta además con el apoyo de la Fundación Linux.
#DesayunaConTenedores y #desayunaconwatson
Las tecnologías de codificación básicas actuales son las tecnologías de inteligencia artificial, internet de las cosas (IoT), cadena de bloques o «blockchain» y análisis. Todas ellas están involucradas en el desafío, y todas están alojadas en IBM Cloud. Cada una de ellas ha sido detallada «online».
Si necesitas más información sobre áreas específicas de la codificación en todas sus fases, IBM España ha publicado un completo conjunto de tutoriales disponibles on-demand (texto, vídeo, cuentas gratuitas y otros formatos) sobre cómo lograr los mejores resultados dentro del entorno que abarca IBM Cloud.
La implementación de un clúster a través de la solución Red Hat OpenShift supone en la actualidad una base extraordinaria para el desarrollo de «software» en un entorno global. IBM Developers España también tiene un papel muy activo en este campo, por ejemplo, uno de sus seminarios web de más éxito, «Despliega un clúster gestionado de OpenShift en IBM Cloud», está disponible a todo el mundo aquí.
Igualmente, tuvieron un gran éxito los seminarios web relacionados con el desayuno agrupados bajo la etiqueta #desayunaconwatson. La inteligencia artificial tiene múltiples facetas hoy en día, por lo que puedes encontrar vídeos sobre numerosos temas relacionados con la IA, como el aprendizaje automático, el procesamiento de imágenes y las soluciones de asistente personal.
La lista de seminarios web gratuitos proporcionados por IBM España también incluye temas muy específicos, como «Eliminar los sesgos en los datos» y «Reconocimiento de los desarrolladores». Algunos temas no relacionados con Watson, como los contratos inteligentes en la cadena de bloques de IBM o el enfoque y la filosofía de DevOps también se explican claramente.
Para descubrir todos los recursos, seminarios web y promociones dedicados a los desarrolladores por parte de IBM España, puedes ir a la página de inicio correspondiente.
Ahora más que nunca, involúcrate y acepta el reto Call for Code Global Challenge 2020 y aporta tu granito de arena: apúntate aquí!
English Version
Two environmental emergencies are hitting our lives just now: global climate change and COVID-19 are shaping a new, more challenging world. Big companies like IBM are using their innovation in technology to intervene – and you should be part of it.
Arguably, the main advance in today's software development is that hardware and network infrastructure are easily managed, allowing all efforts, skills and time to be invested directly in coding activities. This empowers them to advance faster in key fields such as IoT and artificial intelligence.
IBM is offering its cloud-based technology to help coders develop a complete solution with a global reach. For the last three years they've hosted the Call for Code Global Challenge. In their efforts to make a difference, individuals and teams have access to a worldwide environment, developing, testing and deploying brand-new global solutions to facilitate the development of solutions to COVID-19 and climate change.
What is the 2020 Call for Code Global Challenge?
The 2020 Call for Code Global Challenge is an initiative by the David Clark Cause, sponsored by IBM, the UN High Commissioner for Human Rights, and the Linux Foundation. It is a call for innovators to create practical, effective, and high-quality applications based on one or more IBM Cloud services that can have an immediate and lasting impact on humanitarian issues.
The main services categories coming are web, mobile, data, analytics, IoT, AI, and weather. To enter this challenge, the first environment in which to develop a solution needs to be created with open-source software.
This year the usual category of climate change has been joined by a second stream, technology solutions to COVID-19.
Climate change is a challenge for all humankind
Climate change has the potential to impact every ecosystem, every living organism on the planet. The human population is still growing at a very high pace, hanging weather patterns, rapidly rising sea levels, and extreme weather events are increasing and having a lasting impact on the health of the planet.
According to the 2018 World Meteorological Organization's annual statement, global temperatures could increase in the range of 3 to 5 degrees Celsius by the year 2100, while the global population will touch 10 billion people by 2050.
According to NASA's Global Climate Change website, the human race will soon experiment with at least seven world-size revolutions such as temperature rise, precipitation changes, stronger hurricanes, sea-level rise, and more.
We don't know which way each of these changes will challenge humanity, so let's imagine what will be the span if all of them occur in a matter of just a few decades.
Coding brings the solution to Global Climate Change
Humanity is polluting and exhausting the Earth, leading it to destruction. But fortunately at the same time, we are experiencing a new breed of solution-driven approaches led by technology and the coding revolution. Today, software development may be seen as a worldwide voluntary organization addressing our world's problems on a global platform. Cloud-based, data-driven, and AI-empowered software development can help unlock strategies to mitigate and reduce the impact of climate change.
Thus, IBM invites teams of developers, data scientists, designers, business analysts, field experts, hackers, and enthusiasts to imagine and build solutions that foster three main kinds of solutions: water sustainability, energy sustainability, and natural disaster resiliency. Winning solutions will be deployed in communities that need help the most.
Some of the world's best minds will meet in virtual space to work out solutions for these defiant global issues. To submit your participation request you have time until July 31 2020.
All you need is code: join the fight in response to COVID-19
Technology has always been agile and responsive. In a very short period, COVID-19 has revealed the limits of the systems we take for granted. In response, IBM created an accelerated submission timeline to help identify, build and deploy solutions.
Therefore, IBM has dedicated to accepting extra applications for COVID-19. Submissions are open through July 31, 2020.
The Call for Code challenge was built upon the premise of activating more than 24 million developers around the world, to harness their talent to make a real and lasting impact with useful technological solutions, ready to be deployed.
Introducing Prometeo, the 2019 Call for Code Global Challenge winner
A very good example of what this year's Call for Code Global Challenge could trigger for the winning team comes from project Prometeo, the 2019 Call for Code Global Challenge winner.
Last year, more than 180,000 developers from 165 nations took part in the challenge to find solutions to prevent natural disasters. More than 5,000 applications were created! The 2019 Call for Code Global Challenge winner team, composed of five teammates – Salomé Valero, Marco Rodriguez, Joan Herrera, Josep Ràfols, and Vicenç Ferrés Padró. They created a wearable device that measures carbon monoxide, smoke-concentration, humidity and temperature for real-time monitoring of firefighters' safety conditions, and to overall improve their long-term health parameters.
Joan Herrera, Prometeo's project leader, is a 50-year-old firefighter. His experience motivated him and his four teammates to create this project. The other team members consist of a nurse and three software developers.
Prometeo is the first system of its kind. It works by using sensors worn by on-duty firefighters which send data in real time to the IBM cloud. The data is then monitored by professionals to detect trends and recommend interventions when needed.
Prometeo was chosen among 32 finalists by a jury led by former US President Bill Clinton, whose Foundation plays a role in the whole evaluation process.
What will you build?
Your team will be using AI, IoT, and the latest open source development resources in developing your project. These state-of-the-art technologies include RedHat OpenShift, IBM Cloud, IBM Watson, IBM Blockchain, and data from The Weather Company.
Red Hat OpenShift is a hybrid cloud, enterprise Kubernetes application platform. The container-based paradigm for the development of software guarantees to reach the goal with risks reduction and quality maximization. IBM Watson is the suite of integrated AI-based services ready to be used inside the software solutions.
IBM Blockchain is a package solution providing for all the certification-based processes of the distributed-ledger approach without the pains of a correct implementation from scratch.
But software does nothing without data. The Weather Company delivers personalized, actionable insights to consumers and businesses across the globe by combining the world's most accurate weather data with industry-leading analysis. Knowing real-time and historical weather data is vital to building true answers to global solutions, thus the Weather Company is a critical example of geospatial analytics.
What will you win?
There is a list of prizes for the selected participants in this challenge. Other than the Grand Prize winners, four other solutions will be awarded, making the overall prize worth more than a quarter of a million dollars. Other non-monetary prizes will be awarded as well to support the teams on their way to success.
The Grand Prize Winner team will be granted:
USD 200,000 cash prize;
Invitation to the he 2020 Call for Code Global Challenge Global Award Announcement;
Open-source project support from The Linux Foundation;
Opportunity for mentorship and investments in the solution;
Solution implementation support through IBM Code and Response.
The first and second runner-ups will be granted a 25,000 USD cash prize, while the third and fourth runner-ups will receive a 10,000 USD cash prize.
The list of sponsors for the 2020 edition confirms Capgemini, Johnson & Johnson, Persistent, Unity, Red Hat – an IBM brand – and NearForm. The initiative also has the support from the Linux Foundation.
Deadlines for submission
This year's challenge aligns with the United Nation's 75th anniversary. For the occasion, the UN has focused on global climate change. Submissions opened on March 22 and will close on July 31 for climate change entries. The winners will be announced in October 2020.
To submit your project, you can register here. 210,000 developers, data scientists and problem solvers have already joined over the past two years to build more than 8,000 applications during the largest tech challenge of its kind. Now it's your turn.
#DesayunaConTenedores and #desayunaconwatson
Today's basic coding technologies are artificial intelligence, IoT, blockchain, and analytics technologies. All of them are involved in the Challenge, and all are hosted on IBM Cloud. For more information on specific areas of coding in all its phases, IBM Spain has published an on-line comprehensive set of tutorials (text, video, free accounts, and more formats) on how to achieve the best results inside IBM Cloud environment.
A great foundation for today's software development in a global environment is the deployment of a cluster through the Red Hat OpenShift solution. IBM Developers Spain is very active in this field, one of its most successful webinar series being Despliega un cluster gestionado de OpenShift en IBM Cloud.
Also a great resource is the breakfast-related webinars grouped under the #desayonaconwatson hashtag. You can find videos about many AI-related topics, such as machine learning, image processing, and personal assistant solutions.
The list of free webinars provided by IBM Spain also includes very specific subjects such as reducing data biases, and developer acknowledgment. Some non-Watson subjects such as smart contracts on IBM blockchain, or DevOps approach and philosophy are also clearly explained.
Discover all resources, webinars, and promotions dedicated to developers by IBM Spain today. Now more than ever, don't miss the opportunity to get involved in the 2020 Call for Code Global Challenge: enroll here!