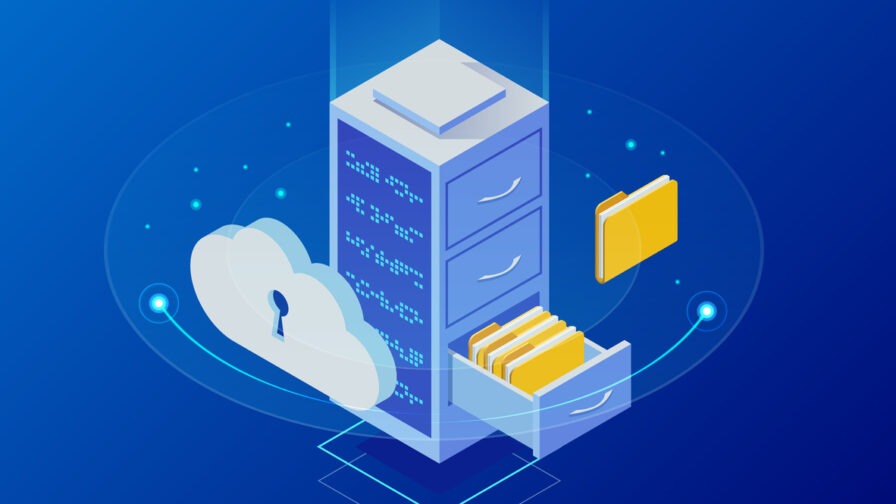 Keeping your data under control is vital if you want to extract the most value possible from it. For this reason, many organizations are embracing cloud data management.
But before migrating your data and applications to the cloud, there are several things you should know.
We're going to take a look at the advantages of cloud data management, your options when it comes to cloud data management platforms, and what you need to remember to make your cloud data migration a success.
What is Cloud Data Management?
Cloud data management is the use of tools, procedures, and policies that are designed to give organizations greater control of their data stored in the cloud.
Various cloud data management platforms are available that can help organizations achieve this. These often include common data management functions, alongside features designed specifically for a cloud-native approach to data storage and management.
What are the Advantages of Cloud Data Management?
Effective cloud data management is important for a number of reasons, which is why 57% of organizations report that migrating more workloads to the cloud is a target for 2022.
Reducing Costs
Cloud-based solutions are often comparatively cheaper than on-premises options, as they don't incur any of the costs associated with setting up and maintaining hardware.
By using one dedicated cloud data management solution, you can reduce the costs accrued by utilizing multiple different data storage platforms, such as multiple subscription fees.
Maintaining Data Quality
A cloud data management platform helps you to reduce the issues arising from duplicate data and other quality issues. Databases can be optimized, and unnecessary or outdated files can be easily eliminated, which also helps improve the accuracy of any insights drawn from your data.
In addition to this, enhanced data analytics are enabled through the use of a cloud data management platform, thanks to improved integration and ingestion.
Scaling Resources
Cloud data management platforms and storage solutions such as cloud databases are highly scalable, which allows you to increase and reduce your storage as required. This helps you to better control costs by eliminating unused overhead capacity, but also ensures that you have timely access to extra storage when you require it.
Cybersecurity
Due to the prevalence of data security regulations, one of the key concerns of businesses is that their data, and that of their customers, is kept safe and secure. For this reason, many cloud data management platforms put a focus on cybersecurity.
Easy Access
Keeping data stored in one central cloud data management platform means that your employees don't need to go scouring multiple data storage receptacles to find files.
It's also beneficial to organizations that employ remote workers, as cloud data management platforms can be accessed securely from anywhere.
Staying Updated
In most cases, updates to cloud data management platforms happen in the background, without interrupting your service. Updates are handled by the vendor, which reduces the obligations for your organization, and reduces the strain on your IT teams.
Cloud Data Management Options
There are three major categories of cloud data management platforms.
Extract Transform Load (ETL)
ETL solutions are focused on managing data integrations and transformations. As such, they automate many of the processes needed to move data from one application to another.
With an ETL solution you can handle high volumes of data quickly and easily. Many no-code ETL data management platforms will allow users to build functional data pipelines, regardless of their skill level or experience.
Hive is an example of an ETL which is a component in the Hadoop ecosystem architecture.
Integration Platform as a Service (IPaaS)
An IPaaS solution streamlines the process for connecting all the most commonly used applications from across your organization. They also facilitate better communication between on-premises applications and cloud-based applications.
In this way, they help a wide range of applications to connect in real-time, which enables better data integration. Compared to ETL solutions, there are relatively few low or no-code IPaaS solutions, so data integration specialists are often required to ensure their smooth running.
Custom Solutions
Many larger enterprises may find that a custom cloud data management solution is their best option, as it allows them access to all the features they need, while bypassing ones they don't.
There can be drawbacks, however. Custom solutions are often more costly, so an organization must way up whether the benefits gained will outweigh the costs accrued.
In addition to this, custom solutions will also often be much more complex, and may even involve a multi-cloud strategy. This can increase development time, and will often mean that data specialists are required to set up, maintain, and get the most out of the platform.
What is Cloud Data Migration?
Cloud data migration is simply the process of moving data storage and applications into the cloud. It allows organizations to take full advantage of the benefits offered by a cloud data management solution.
Most cloud data migration initiatives will consist of three phases;
Planning, during which the goals of the migration will be set out, and which applications and infrastructure are to be moved will be decided upon,
Mid-shift, during which applications and data are actually moved to the cloud,
and finally, Go-Live, during which access will be given to the new infrastructure.
7 Key Steps to a Data Migration Strategy
We've outlined 7 key steps that should be followed in order to ensure the smooth running and security of any data migration strategy.
Create a Plan
Firstly, you should ensure that you have a robust pan in place for your data migration initiative. This includes deciding upon which applications and data will be moved to the cloud, and laying out a timescale for when this will happen.
How to access data while the migration is in progress should also be considered, otherwise you may find that you cannot access important data when you need it. You should research as much information as possible to aid in your planning, such as what transfer method to use, and the basics of data warehouse and data lakes.
Plans will vary from organization to organization based upon their individual needs, but it's essential that some form of data management strategy is in place before migration begins, in order to ensure the security of data, prevent its loss, and facilitate continuity of service during the upheaval.
Choose Your Level of Integration
Different levels of cloud integration are possible, and deciding which one will be used is important.
Shallow integration, also known as 'lift and shift', involves essentially copying and pasting all your data and applications from your on-premises architecture into the cloud.
This is often considered to be the more manageable level of integration, but maintaining transferred materials can incur added costs.
Deep integration, on the other hand, involves disconnecting resources from their current operating system, then adjusting them to make them compatible with cloud-native resources.
This method ensures all resources are cloud-optimized, which should help you get up and running in the cloud more quickly, and save maintenance costs down the line. However, it does involve a larger initial investment of time and effort.
Training
Staff that will be accessing data through the new cloud data management platform will require training, ensuring that they can seamlessly transition to a new way of working. For example, if the Parquet data format is to be used to reduce storage space, then employees may need training in its use.
This is especially important with regards to matters of security. Data security procedures are often different when operating in the cloud versus using an on-premises system, and it's important that employees are made aware of any procedural changes to ensure continued compliance.
Budget
The different costs of a cloud-based data management solution should be accounted for, and a plan should be implemented that considers these.
Many cloud data management platforms operate a software as a service (SaaS) model, meaning that they may require monthly subscription fees. These will often be lower than the initial cost of setting up on-premises hardware, but their continued payment should be accounted for in future budgets.
Ensure Data Integrity & Interoperability
Ensuring that your data is usable in its new environment is essential when undergoing data migration. To achieve this, some data may need to be converted beforehand, so this should be taken into account.
It should be acknowledged that data can be vulnerable while transitioning from one environment to another, so you should aim to only make essential transfers where possible.
Online or Offline?
Data migrations can be undertaken using either an online or offline network. Each option has its own merits, so you should take the time to research your options and make an informed decision.
An online transfer can be made using a public internet connection or a private network. You'll need to calculate the bandwidth necessary for a transfer, in order to determine the cost involved, and to try and avoid any delays or interference.
Offline transfers are a good option for organizations that don't have access to a reliable network connection, or that can't afford the bandwidth necessary for an online transfer.
Test
Once the migration is complete, you should stress-test your new environment to ensure that your applications will run smoothly, and that all your data is usable.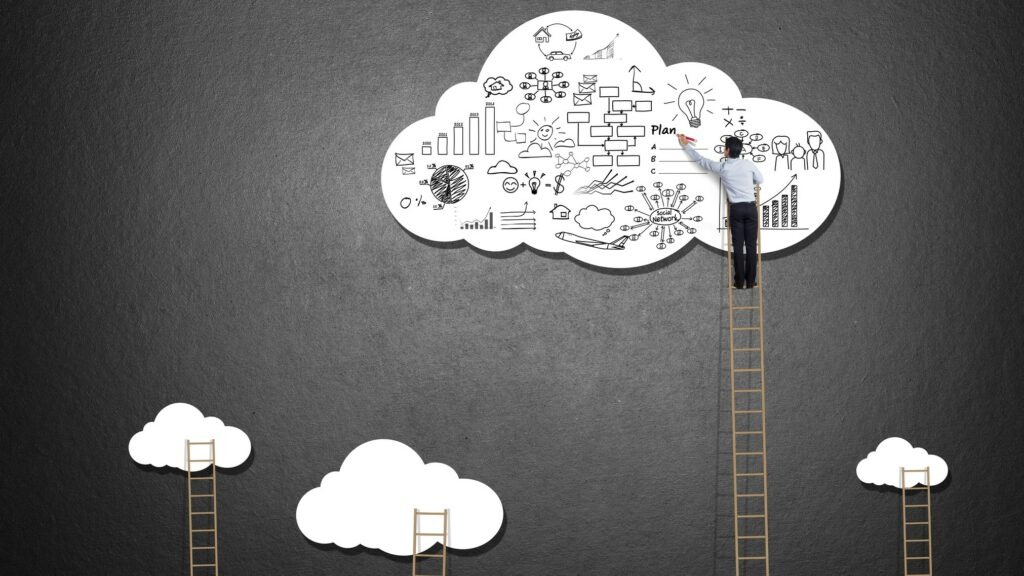 Migrate and Manage Your Databases the Right Way
Cloud data management and cloud migration are worthwhile options to consider when looking at how to best store and manage your data.
The cloud migration process may seem complex at first, but if you follow all the necessary steps, there's no reason you can't make it a success.
After all, the benefits can be too good to ignore. From lower costs to more accessible data, embracing cloud data management can help you make the most of your data now, and well into the future.