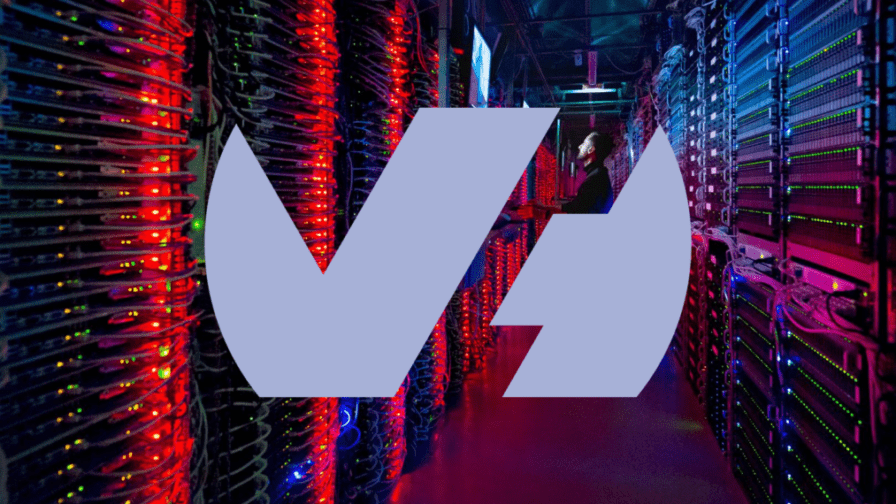 With no surprise, we are witnessing an incredibly growing interest towards cloud computing. There are many applications where developers can't just rely on a private server, needing higher computational resources that only good cloud service providers can offer. Think about training a deep neural network, with some huge dataset of images: you can use your laptop, but will be out of service for days!
Dionigi Faccenda, OVHcloud Sales Manager EMEA, NA and LatAm, gives us his outlook on Cloud Computing & Services nowadays. In particular, he answers to one very common question:
Why should Companies invest in Cloud Computing nowadays?
We are at the center of a digital revolution, which opens up many opportunities and generates an enormous growth of data. For this revolution to be a progress for all, everyone is keen on innovation by doing business freely. Cloud Computing is the technology acting as an enabler in this scenario. Not only it enables the digital revolution and transformation, but also supports organization in the growth of the core business.
Companies are exploring the potential A.I. and the power of Big Data. Cloud technology allows running complex systems with flexibility, transparency and simplicity in a perfect match with security requirements.
Which class of Cloud Services are now crucial for IT companies?
We believe in a multi-cloud approach that ensures the best efficiency and total control over costs. To make this journey as seamless as possible, the best solution for us is to leverage a hybrid cloud – on-premises and cloud together. Hybrid cloud allows for traffic isolation in a worldwide private network, providing flexibility in up-downscaling resources in real-time while making costs predictable and, moreover, avoiding any vendor lock-in (full reversibility for any cloud solution).
How OVHcloud's services fit in this scenario?
We believe in a positive revolution that makes people free. Convinced that technology should serve usage, and not the other way round, we uphold our vision. And we operate with open standards. Our positioning is clearly stated in our brand, we are the alternative that liberates the cloud. Our cloud is SMART—Simple, Multi-local, Accessible with predictable pricing, but most importantly, it is Reversible. It is also open, compatible, and Transparent. We are proud of the difference that we have been cultivating for two decades.
With secure links to OVHcloud Public Cloud, Hosted Private Cloud and dedicated bare metal servers, we believe we offer the perfect foundation to create a sophisticated multi-cloud architecture.
Our customers take advantage of our powerful private network bandwidth, with unmetered ingress/egress traffic – all free of charge.
While interconnecting with several providers, customers keep full control of their data. Thanks to our private network, customers can also define all the security rules for the data hosted in our datacenters. Hence, security is maximized across the whole multi-cloud and the most critical data can stay on-site.
How are you allowing developers to interact with your Cloud infrastructure?
Our interaction with DevOps has started 20 years ago, and will always continue in the coming future. We listen to their needs and requirements and we build flexible and secure infrastructures.
In addition, we combine and integrate state-of-the-art technologies like water-cooling in our datacenters. We offer an hourly billing option (pay for what you use).
What is it like to be a partner of Codemotion?
Also, as we believe that the best way for a Company to evaluate partnering with Codemotion is not what we say we can do, but rather what others say they have achieved with our support, Dionigi also shared his experience with us as a partner.
OVHcloud is one of our long-term partners. We were very glad to recently have them as Silver Sponsor for Codemotion Milan 2019, but previous to that we had partnered at Codemotion Madrid 2019, Codemotion Rome 2019 and at a dedicated Meetup in Barcelona.
What goals were you able to accomplish that motivated your Company to choose Codemotion more than once?
The collaboration with Codemotion is important for us in boosting the brand and positioning and meeting a larger DevOp audience. We believe both your Italian events are peculiar; on a business standpoint, Milan provides more inputs and networking.
How did OVHcloud take full advantage of each event we partnered in terms of branding and lead?
We are convinced that Codemotion is an important channel for us to reach out to DevOps and, more in general, to spread the tech culture. That is why we have even promoted an international partnership – just in Spain, at the moment – and we trust it will expand in the future.