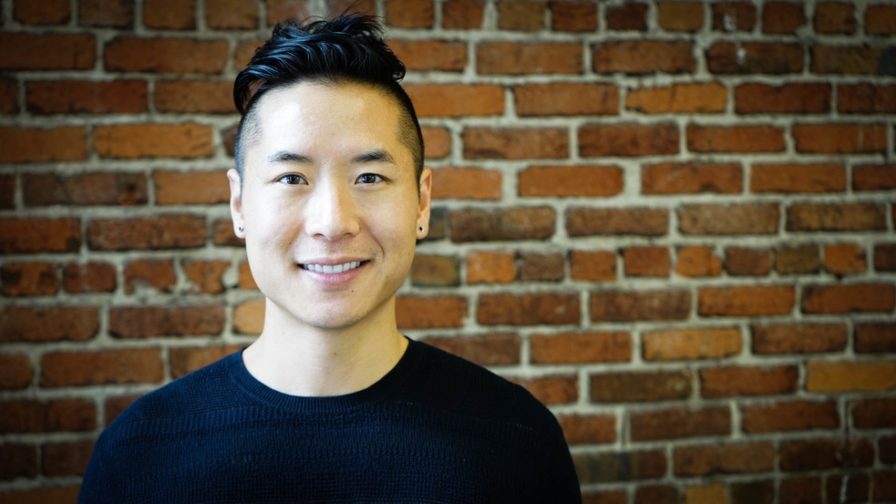 Steven Huang is Head of Diversity and Inclusion at Culture Amp. He lives and breathes diversity and inclusion, so his opinion is very helpful to everyone who is embarking on creating more diverse and inclusive workplaces.
Diversity in Tech is one of the themes covered by the Codemotion Berlin 2019 agenda. Check it and get your ticket: seats are still availables!
Q: How do I get my organisation started on our diversity and inclusion journey? What do I need to build an effective strategy? And what pitfalls should I avoid?
A: First of all, I commend you for taking the lead on any diversity and inclusion initiative. Oftentimes, it's up to a single person (or small, volunteer-led committee) to demonstrate the importance of diversity and inclusion to an organisation. Part of the challenge is knowing where to start! There's no universally proven strategy for success. Companies and cultures are unique – even if they're in the same location and industry.
The best companies tend to do a few things the same, though. First, they start with getting buy-in across the organisation and rely on data (through employee feedback) to build a customised strategy. While some prefer to lead a series of focus groups as to what the needs are, I posit that a diversity and inclusion survey is the best way to gather employee feedback. A survey is democratic; every employee gets a vote – and that vote is confidential. Somebody who is underrepresented in an organisation might not feel safe speaking up, but giving them a confidential survey to answer gets past that.
Even if you have collective buy-in from most of the organisation, it's also critical to address any people that may be resistant to the change. This is no easy feat; people have misconceptions about what diversity and inclusion is; they may perceive this to be an attack on them (if they believe the world is a zero-sum game). In fact, diversity and inclusion practitioners know to expect resistance from people that have benefited from inequality. It's a tale as old as time.
Fundamentally, beginning your diversity and inclusion journey is just that – a beginning and a journey. You can expect there to be discomfort.
The biggest pitfall to avoid: don't copy and paste your diversity and inclusion strategy. Instead, use data and build your strategy that is customised for your needs.
Q: What has worked for Culture Amp? What hasn't been as effective as you would have hoped?
A: As Culture Amp started to develop our internal strategy, we decided to get input internally and externally. Internally, we ran our own diversity and inclusion survey, which gave us the input we needed from employees to build a customised strategy. Externally, we relied on influencers to give us perspective to round out our ideas and challenge our notions about what diversity and inclusion means.
We learned a few things from our internal diversity and inclusion survey. First, we had a range of experience and comfort with diversity and inclusion programs. That shouldn't have surprised me, given we have employees in different countries. However, this told me that we needed to spend time on exploring our identities and demystifying what diversity and inclusion actually means. We defined diversity broadly and inclusively, so that all people felt like they had a voice in the conversation. Another thing we learned is how important belonging is to the organisation. Statistically, using Culture Amp's algorithms and text analytics, we identified that creating a sense of belonging was most correlated to retention and motivation. So we developed a series of programs and revisited processes to ensure all employees feel like they belong, while putting extra focus on those who are under-represented in the organisation.
Of course we had challenges along the way too. At first, I don't think we were explicit enough in talking about our goals. By not setting goals right away, we didn't have a north star to strive towards. If I could go back and do it again, I would suggest putting in goals once you have everybody on board.
Q: What have you observed about the tech industry's adoption of diversity and inclusion?
A: The tech industry recognises the impact that we have on shaping the future of our world. Robotics and AI are prime examples of where a lack of diversity has already resulted in broken queries and disparate outcomes, so every technology leader with a conscience is committed to diversity and inclusion. Besides, the research is overwhelming that it leads to better business outcomes, more innovation, more revenue.
However, the tech industry is accustomed to expecting progress and growth to hockey-stick upwards. Changing the diversity landscape involves structural and systemic change – and that's not going to happen overnight or by next quarter. We'll be lucky if we get it right in this generation. Progress will be slower than we all want – and not linear either.
It's been interesting to watch CEOs and boards deal with employee activism. Employees, particularly the new generation, are demanding that a company's values reflect their own like never before. Some CEOs and leaders understand this at a fundamental level and are making adjustments. Other CEOs are trying to be seen as "woke" but actually just trying to signal their virtue. I won't mention names, but ask diversity and inclusion professionals in private and they'll tell you.
Q: What advice do you have to try to convince leaders to invest in diversity and inclusion? How can I prove diversity ROI?
A: Ultimately, get your leaders on board in a way that's going to convince them to be on the right side of history. Some leaders need to understand the ROI of diversity (as if women and minorities need a business reason to exist). If that's the case, point them to Deloitte, McKinsey, or Boston Consulting Group.
My perspective is that, if you have to convince a leader to care about diversity and inclusion, you're better off leaving your organisation because any organisation that doesn't understand the importance of diversity will die off. Maybe not tomorrow, or by next quarter, but likely by the end of my generation. Our future is increasingly diverse and intersectional. If you don't understand how that will affect your talent market or the implications for your products, services and customers, you simply won't survive.
Q: How will you know when your job as Head of Diversity and Inclusion is done?
A: The work of diversity and inclusion is likely ongoing; not a goal you can achieve or certain metric you can hit. After all, embracing inclusivity is part of an ongoing journey that makes a company a great place to work and a company that creates value for all.
But the role of Head of Diversity and Inclusion will hopefully become a thing of the past. For now, it makes sense to have someone lead the organisation through this cultural and digital transformation. In my ideal future, every employee embeds these principles into their work. As a standalone role, sometimes the work of diversity and inclusion gets unfairly attached to one person, when it's truly a company-wide imperative.
Until that day though, you'll find diversity and inclusion advocates in any business that are actively moving the organisation into a future where we all belong.
Q: What skills / experience do you bring to your role?
A: Different organisations have different need. As such, there is no typical profile for a Head of Diversity and Inclusion. My experience comes largely from the analytics field. I had held a variety of technical roles and my expertise is rooted in statistics and predictive modelling. Spending time in HR helped me understand the specific metrics and challenges related to diversity. Combining a wide array of skills and experience gives me a unique perspective for the role at Culture Amp.
Q: Before you started in your current role, what was the situation in your organisation regarding diversity? What needed to change?
A: Culture Amp is a global organisation, so the level of experience and comfort related to diversity and inclusion topics varied greatly, even within offices and teams. First, we spent 12 months making sure all employees could reflect on and articulate why diversity and inclusion are important to them on a personal level. And then we related that input to our company values to help us build a voice. That set the foundation for a strong and united diversity and inclusion strategy.
Q: What is the situation regarding diversity at your organisation now?
A: Culture Amp is a diverse and inclusive organisation. We don't just accept difference, we strive for it – in our products, customers, employees and community. That's not to say our work is done. Diversity and inclusion is an ongoing journey that is one key component of why a company might be a great place to work. It is not simply a target that can be achieved.
Q: What about the wider tech community? Is it doing enough to increase diversity? What needs to be done? Is there dialogue between heads of diversity at different tech companies?
A: The tech community is trying to improve in the realm of diversity and inclusion. We accept that progress is not as fast as we'd like – and that progress on social justice issues are rarely linear. All around the world, Heads of Diversity and Inclusion gather quite frequently to discuss trends, share insights and collaborate on initiatives that will collectively move us forward.
Q: What measures are you taking / have you taken to increase diversity?
A: "Increasing diversity" is not what we're after actually. Yes, it helps to have metrics to measure but, in terms of taking action to impact change, we look beyond the metrics and try to find insights from the data and inspire change in specific areas, and among specific groups of employees. Educating and embedding diversity in everyday work life might be a better way of phrasing this. And this takes effort and buy-in on every level, from every leader.
From an internal point of view there are many. But, in terms of recruiting, we started this year by improving the data that we capture from applicants. After all, you need to be able to determine if you are making measurable progress. We accept voluntary demographic data from all job applicants now (including gender identity, race/ethnicity, sexual orientation, disability and socioeconomic status). We can then determine if our interview process is equitable across these intersectional groups.
From an external point of view, we have announced a new Diversity & Inclusion Starter Kit, which is rolling out this month. It will be offered at no charge to both our customers and non-customers alike and will enable companies across the world to begin their diversity and inclusion journey. By doing this, our goal is to gain more data about the world's experience with diversity and inclusion, and help companies and individual groups make progress to create a better world of work.
For more information or to sign up, your readers can go to www.cultureamp.com/start
Q: How do you measure success?
A: We suggest that companies measure the employee experience of groups that are on the margins. If they are having the same experience as majority group members, then you can effectively track the level of inclusion (or deltas) in your organisation.
If you want to know more about other initiatives to make more diverse and inclusive workplaces, do not miss the opportunity to attend Codemotion Berlin 2019. The agenda includes several talks about Diversity in Tech – tickets are still available: get yours here!