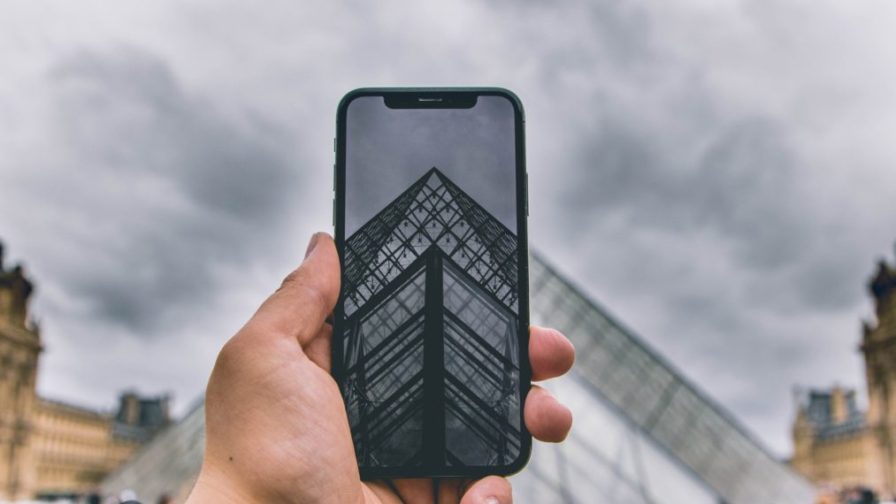 As new technologies emerge and older technologies evolve, so too does the mobile app sector. Just 10 years ago, some of the most popular apps were Angry Birds, Facebook and Bing. Now folding phones are back, Facebook is out of favour, privacy is everything, and streaming services are at war as 60% of internet videos are currently being watched on phones and tablets. What are some of the mobile app predictions to preoccupy mobile devs in 2020? Let's take a look:
5G as a Game Changer
You can't go to any mobile event without hearing the term 5G. It's the new mobile wireless standard based on the IEEE 802.11ac standard of broadband technology. With 5G, mobile technology is expected to be faster, have fewer dead zones, and end data caps on cellular contracts. We've all heard about the expectations of speed, but we can also expect near-zero latency. Apps will have greater precision (particularly relevant to GPS-enabled mobile apps). This will have a roll-on effect on embedded media-heavy apps, enabling devs to build new platforms and app capabilities. It will take quite a while for 5G to be ubiquitous, especially across Europe, but we can expect an interesting display of 5G phones at CES in January.
Beacon Tech Means new Mobile App Development
We've seen a mammoth push into beacon tech in the last couple of years. A beacon is. a low-energy Bluetooth device that sends a one-way signal to another device such a mobile phone. For example, if you walk through a shopping centre embedded with beacons, a notification can be sent to your mobile phone by businesses as you walk past.
The explosion of IoT connected devices includes a push towards personalised experiences -including the use of beacons in wayfinding apps at museums, sports stadiums and airports. Beacons can also facilitate payments in tandem with mobile wallets; the popularity of these are set to only grow in 2020. We can expect to see plenty more dev resources in this area from both Google who launched Project Beacon last year, sending hardware beacons out to retailers and creating a plethora of dev resources.
Augmented Reality to Continue to Bloom
Augmented reality technology is nothing new (Pokemon Go was released in 2016 but it's still held to high esteem by a highly engaged community that means the game has no sign of dying). But we've seen Apple's ARKit and Google's ARCore pave the way for greater development of immersive and personalised user experiences that extend to healthcare, retail, training and other verticals.
As they become lighter with better cameras, Smart AR embedded glasses are likely to proliferate in the enterprise market – particularly in industrial workplaces where hands-free operation is an advantage, and we can expect more app devs focused on this market.
Personal data and privacy to be front of mind in app development
In 2019 consumers became increasingly aware of their data footprint. Research by The Times (reported in The New York Times) in 2019 revealed that at over 75 companies receive anonymous, precise location data from mobile apps whose users enable location services to get local news and weather and other info. This includes a mobile phone owner's travel accuracy to within a few yards -a measurement that is in some cases updated more than 14,000 times a day. Research by NowSecure found that 250 of the most popular Android apps leaked sensitive personal data that put users at risk of fraud and identity theft, including:
82% of brick-and-mortar retail apps and 92% of online retail apps
67% of travel apps
50% of financial and insurance apps
Following the introduction of GDPR in Europe in 2019, as of January 1 2020, the California consumer privacy act (CCPA) will introduce new consumer rights and be a precursor to laws in other states. Apps will need to disclose what personal data is collected, what is shared and what is sold. We can also expect a plethora of test cases following the collection of million in fines under the first year GDPR, including British Airways fined £183.4 million ($230M) fine over a 2018 data breach where website and mobile app visitors were diverted to a fraudulent site and their personal details harvested.
Progressive Web Apps set to Grow
According to Google, Progressive Web Apps (PWAs) are user experiences that have the reach of the web, and are:
Reliable – Load instantly and never show the downasaur, even in uncertain network conditions.
Fast – Respond quickly to user interactions with silky smooth animations and no janky scrolling.
Engaging – Feel like a natural app on the device, with an immersive user experience.
Gartner predicted that by 2020 PWAs will replace 50% of consumer-facing apps, given their ability to meld the accessibility of the web with the features of native apps. While the numbers might not be there yet, we can expect to see a future paved where PWAs will take over from native apps.
What new tools and technologies are you looking forward to in 2020? What are you sick of hearing about? What's real and what's just buzzwords?