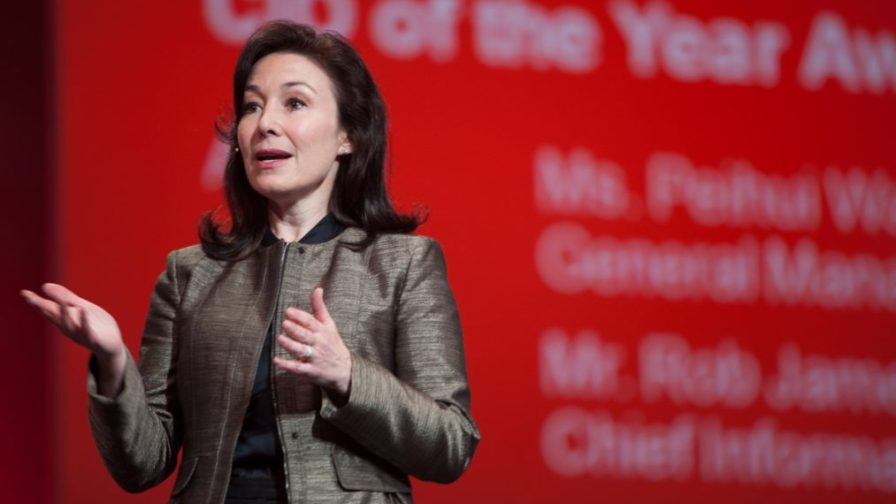 The troubling lack of women working in the tech industry, as well as their relatively short career spans compared with their male colleagues, is well-documented.
But there are some strong female figures who have not only succeeded but dominated in the world of tech, with some even becoming billionaires and setting the agenda for their male counterparts.
To give examples of women leaders in the tech world, we've focused on the following five ladies who have fought sexism and stereotyping to become CEO of huge organisations within the technology sector.
Whether they are viewed as champions of the modern workplace or have been villainised for their business decisions, there is no doubt these women prove it is possible for a woman to reach tech's top table and not only survive but thrive.
Susan Wojcicki
Current role: CEO of YouTube
Estimated net worth: $490million
Education: history and literature at Harvard University, a Master's degree in economics from the University of California at Santa Cruz and an MBA from UCLA's Anderson School of Management.
Quote: "Tech is as an incredible force that will change our world in ways we can't anticipate. If that force is only 20 to 30% women, that is a problem."
Wojcicki's career in tech had an unexpected start in 1998, when she rented her garage to two guys called Sergey Brin and Larry Page, who were working on establishing a new search engine company called Google.
A year later – and four months pregnant – Wojcicki became Google's 16th employee and its first marketing manager.
Fast-forward seven years and Wojcicki was running Google Videos. But she had her eyes on an up-and-coming competitor, YouTube, which was attracting millions of users and creating a buzz in the industry. Wojcicki convinced the Google founders to snap up this fledgling video-sharing service. And the rest is history.
In 2014 she became YouTube's CEO. In the same year, she went on maternity leave for the birth of her fifth child.
Since then, working mum Wojcicki has led YouTube as it has grown into a $90billion business, with around two billion monthly users. She has also ensured that the proportion of women working at YouTube increased from a quarter to a third, including leadership roles.
Ginni Rometty
Current role: CEO, IBM
Estimated net worth: $90million
Education: Bachelor's degree in computer science and electrical engineering from the Robert R. McCormick School of Engineering and Applied Science at Northwestern University
Quote: "Women have helped drive every era of technology".
As chairman, president and the first CEO of IBM since 2012, Rometty has reinvented the company to adapt to and succeed in the new era of Artificial Intelligence, Blockchain and cybersecurity.
Her commitment to diversity and inclusion includes extending parental leave and making it easier for women to return to the workforce through a "returnships" program, with hands-on work experience in emerging technologies. This pioneering work was recognized in 2018 by the prestigious Catalyst Award for advancing diversity and women's initiatives.
Forbes magazine, Bloomberg Markets and Time magazine have all heralded Rometty as one of the most influential people in the technology sector and in the world.
Meg Whitman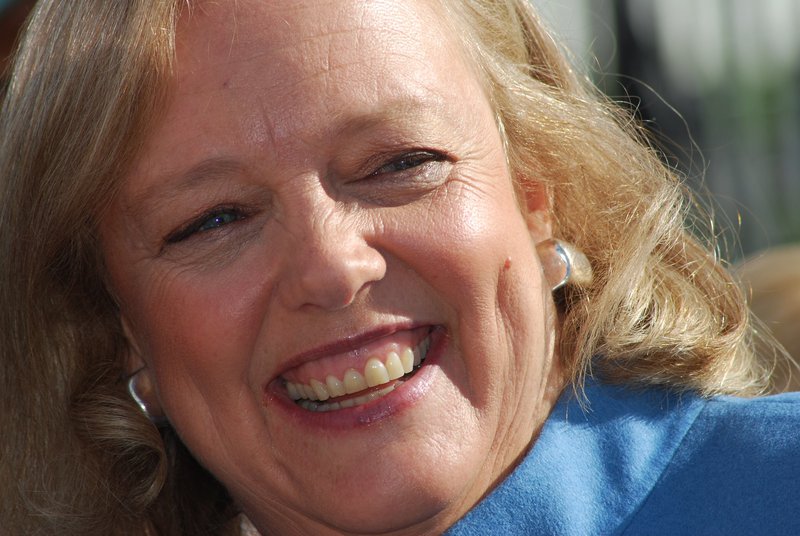 Current role: CEO, Quibi
Estimated net worth: $3.6billion
Education: Bachelor of Arts/Science, Princeton University; Master of Business Administration, Harvard Business School
Quote: "I'm a CEO who happens to be female. Sometimes gender can influence how you lead, but not always. We're all products of our upbringing and our experiences."
The former CEO of eBay and Hewlett-Packard is now concentrating on her new venture, Quibi (short for quick bites), allowing shows and films to be streamed and viewed in bite-sized chunks on smartphones.
Her successful career has certainly had its tumultuous times, with Whitman being named Most Underachieving CEO by Bloomberg LP in 2013.
But she has also enjoyed a reputation as a potentially powerful player on the world stage. In 2008, The New York Times named her among the women most likely to become the first female President of the United States.
Marissa Mayer
Current role: CEO, Lumi
Estimated net worth: $620million
Education: Bachelor of Arts/Science, Stanford University; Master of Science, Stanford University
Quote: "I think that everyone has to do that their own way. There are some mothers who don't like to work and there some mothers who do like to work. It's so important that we all approach that with as little judgment as possible."
Former Yahoo! CEO Mayer was Google's first female engineer and their 20th employee, later leading the company's search and mapping divisions.
Her new venture Lumi (Finnish for snow), focuses on building Artificial Intelligence applications for consumers.
Mayer was pregnant with her first child when she took over as CEO of Yahoo in 2012. She presided over a turbulent time that ended with Verizon buying Yahoo for $4.48 billion in 2017. Her most controversial decision as CEO was in 2013, when she put an end to Yahoo's working from home policy.
Safra Catz
Current role: CEO, Oracle
Estimated net worth: $1.1billion
Education: Bachelor of Arts/Science, University of Pennsylvania Wharton School; Doctor of Jurisprudence, University of Pennsylvania
Quote: "It's absolutely critical that big companies like ours to do something because when you look at the statistics, you realise there are simply not enough women in the pipeline in the math and science education areas."
Catz has served as CEO of Oracle Corporation since 2014, after 15 years at the company.
In 2017, she became one of the world's highest paid female executives.
She is credited with spearheading Oracle's aggressive acquisition strategy, helping close more than 130 acquisitions since 2005.
Codemotion asks: Where are the women?