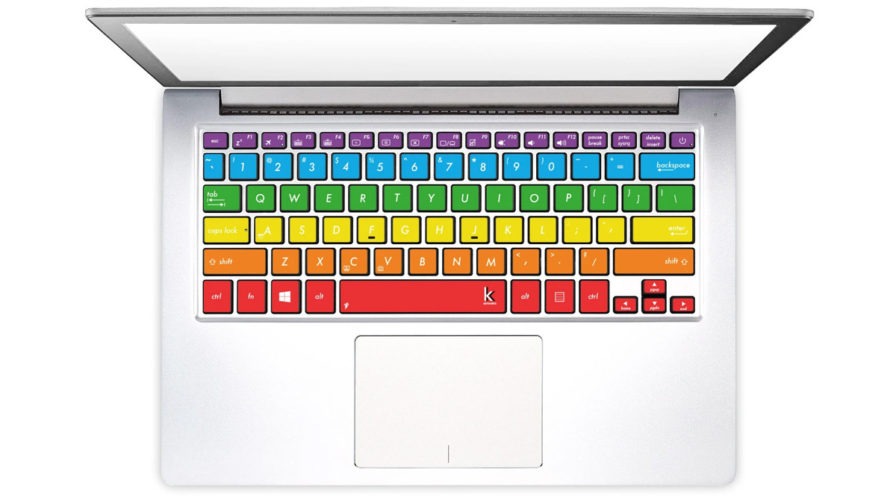 Most people would like to think they spend their time in workplaces that are inclusive of differences such as gender orientation, sexuality, and culture.
But diversity in tech often means working for organisations where the assumed norm is straight and heterosexual – a mindset that can be apparent in seemingly innocent ways such as the assumption that mention of a partner refers to someone of the opposite gender or that someone automatically identifies with the gender they were assigned at birth.
We spent most of our waking life at work and good teams need to be welcoming and make an effort to foster an LGBTIQ+ inclusive culture that makes LGBTIQ+ people feel safe to be themselves at work. LGBTIQ+ people in highly inclusive cultures are more likely to be out at work, increasing good mental health and higher retention of employees.
For the sake of reference, as an umbrella term, 'LGBT' includes lesbian, gay, bisexual, and transgender people. Note that more sexualities can feature under the LGBT umbrella (for example intersex people, pansexuality, asexuality, and people who are questioning their sexuality/gender identity). This umbrella includes allies too!
Diversity in Tech: Unicorns in Tech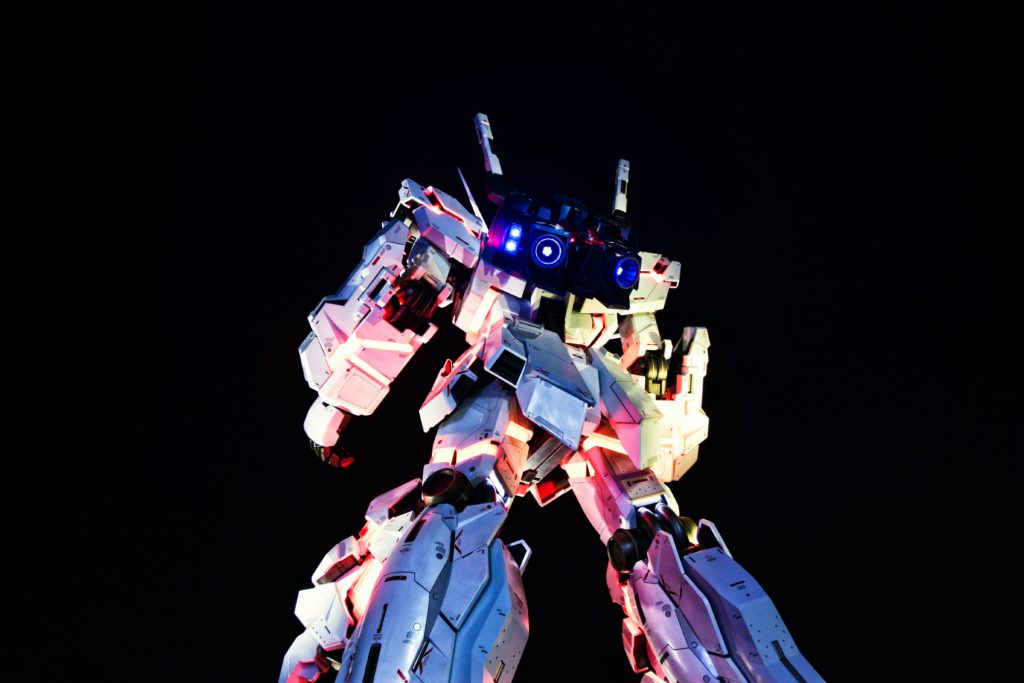 Fortunately, organisations such as Berlin's UNIT (Unicorns in Tech) Berlin are helping LGBTIQ+ people carve their rightful place in tech. The network was created by the UHLALA GRoup and since 2014 has been growing to become a large community of over 4.000 members and 11000 virtual subscribers globally who are passionate about technology and its latest trends.
Each month they organize get-togethers hosted by proud companies and partners around Germany. They recently hosted BERLIN LGBTI+ TECH WEEK.
According to Stuart B. Cameron, Founder & CEO, UHLALA Group:
"It's crucial for us to push for diversity in the IT field. The tech world is not as open as one would imagine and bringing together LGBTIQ+ people and other marginalised communities in this sphere is a concrete step in the right direction."
UNIT creates an important space where LGBTIQ+ people in tech can connect with others, network, learn about job opportunities and skillshare. Regularly meetups are well attended with speakers talking about a plethora of topics including "Interpretability in Machine Learning for real-world use cases: why and how?" to "Building Personal USP (Unique Selling Proposition)" and 'Like' like everyone's watching: Useful tips to safely navigate the internet as a unicorn."
Events include plenty of time to socialise and end with a round of speed networking enabling attendees to get to know each other socially. It's a great departure from many 'inclusive' events where inclusion is defined as having a panel and including an LGBTIQ+ person, who is only ever invited to speak about their sexuality or gender experience, as though people are one-dimensional and this part of themselves is all that they are and all that interests them. Instead, UNIT manages to seamlessly accommodate and celebrate difference
UNIT also organises an annual conference (I delivered a presentation on IoT and sex tech a few years back) which includes speakers and guests from Europe and beyond. Previous speakers have included Jon "maddog" Hall, Key person in the development of Linux systems and Pioneering electrical engineer and computer scientist, Lynn Conway.
A Pride Hackathon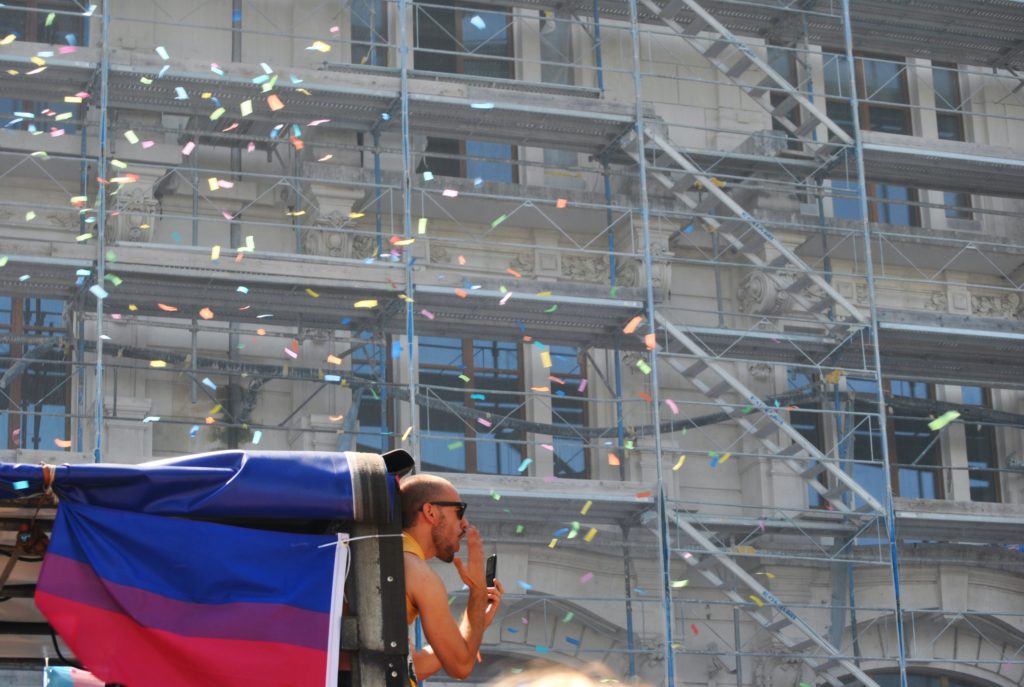 Berlin has a proud history of annual Pride parades and celebrations, viewed by many as a time of visibility for the community, a time to demand equality and justice, a time to celebrate LGBTIQ+ people and their resilience in adversity, a time to educate and bring us forward.
This year due to COVID-19 restrictions, many events were cancelled. Such cancellations don't only impact individuals who rely on such events for the community, they also impact LGBTIQ+ structures and businesses such as community centres, bars, and clubs. Fortunately, Berlin hosted many events online and UNIT organised a hackathon, space to create local supports, awareness campaigns and great uses of tech.
The winning entry was Pride Polyphony, a global library of voices and audio messages for LGBTQ individuals who are looking for support, solidarity, and community, particularly important in a year where many Pride events were cancelled. It was built with Jekyll static site deployed on Netifly. Audio was hosted on Podbean and. Jotform was used for collecting entries.
Another great project was To Poland With Love, Homophobia in Poland is on the rise with about a third of the country now declared an "LGBT-free zone." The Atlas of Hate is an interactive map delineating these regions as part of the LGBT+ community's efforts to fight the proliferation of bigotry. All Out has started a campaign asking partner cities of those Polish towns to convince their Polish twins to respect LGBT+ citizens. The map was built with Javascript leaflet.
I also really liked Queerin', a mobile app that allows users to search, review and rate places specifically based on their LGBTQA+ safety.
While the project is still in pre-prototype stage, the realization will integrate the OpenStreetMap, its attribute system and the markers set by the Wheelmap Project to build an inclusive navigation system for LGBTQIA+ people, whether or not they are disabled or able-bodied.
Partners are important allies for LGBTIQ+-friendly workplaces
UNIT offers a practical way that companies can champion diversity in tech and their efforts to make their workplace inclusive. Partners are welcomed as sponsors of events, providing financial support, spaces for events and other assistance. In turn, UNIT provides a job board for recruiters to post roles in their LGBTIQ+ friendly companies.
This provides a tangible indication to jobseekers that they will be applying to workplaces that will accept them for who they are.
Tips for inclusion and diversity in tech
There are many things a workplace can do to be inclusive of all. Just a few examples:
Whole company value statements valuing diversity and inclusion are important. They should, however, be coupled with a clear, well-documented commitment to a safe workplace for all and an appropriate actionable dispute resolution process in place (This is particularly appropriate for startups who may not have an HR department)
Recognise the value of diversity in tech at all workplace levels, including senior management
For growing SMEs, creating an LGBT network can be a great way to support LGBT staff. A network means LGBT employees can meet in a safe space within their place of work to relate to one another. Companies like CocaCola and SAP offer some great examples. Even a slack channel is helpful.
Use gender-neutral language (i.e. not referring to developers as him in text)
Resist the temptation to make the same-sex attracted person in your team (for example) the spokesperson for an entire community. Use google and read widely instead of expecting them to be your personal Wikipedia
LGBTIQ+ in Tech: resources and upcoming opportunities
Here is a list of useful resources about diversity and LGBTIQ+ in tech:
Finally, don't miss the opportunity to attend Codemotion Online Tech Conference. We'll gather a very diverse audience of IT professionals with different backgrounds and levels of experience, providing them with technical excellence, cutting-edge technologies as well as hands-on activities, best practices & case studies.
Want to launch a developer event despite the challenges of COVID-19?
If you want to know more about how modern technologies and tools can support you for – and during – the organisation of a virtual event, don't miss this article showcasing the best tools we used to host our online conferences since the COVID-19 outbreak.