At any time, 20% of us will have a disability. It may be temporary, situational, or permanent. Inclusive Design is a methodology, born out of digital environments, that enables and draws on the full range of human diversity. Most importantly, this means including and learning from people with a range of perspectives.
Improving your product's accessibility can enhance the usability for all users, including those with low vision, blindness, hearing impairments, cognitive impairments, motor impairments or situational disabilities (such as a broken arm).
Inclusive Design is about creating technology from websites to platforms, products and devices that can be used by everyone. To do so is an opportunity for creativity and innovation. It's about not only creating new solutions to existing problems but creating new technologies and the chance to use out of the box thinking that can literally change people's lives.
Emerging tech offers some fantastic examples that showcase how a myriad of new technologies can create innovative solutions to create inclusive Design. Let's take a look at what UX designers can learn from product design.
Involve a diverse range of end-users in your Design, testing and marketing
We'll all heard the assertion that people design for themselves. Thus, it amazes me when I meet people who design products or even webpages for a cohort with a specific disability who have no particular members of their team who can represent that cohort.
They might not have even tested the products with end-users until late in the prototype stage resulting in expensive, time-consuming changes which could have been avoided with earlier efforts.
Fortunately, I've also met a startup creating IoT products for aged care whose CEO went and lived in an aged care facility for a month where he talked to residents about their needs and experiences. Another paid their audience to test their products.
Others added a gerontologist to their team. While no one person can represent an entire buyer segment, these are all different strategies to design in response to user needs. I mention these examples specifically, as they mean that UX is not left to a single UX designer, but rather is an active focus throughout the design process.
Go beyond a checklist of accessibility traits
Microsoft's CEO, Satya Nadella is determined to embed accessibility and Inclusive Design into all their products. Historically, Microsoft would apply accessibility retrospectively, for example checking against a checklist. While it may tick some boxes, it's an incredibly limited way of thinking as it narrows the possibility of Design to what is most convenient rather than what could or should be possible.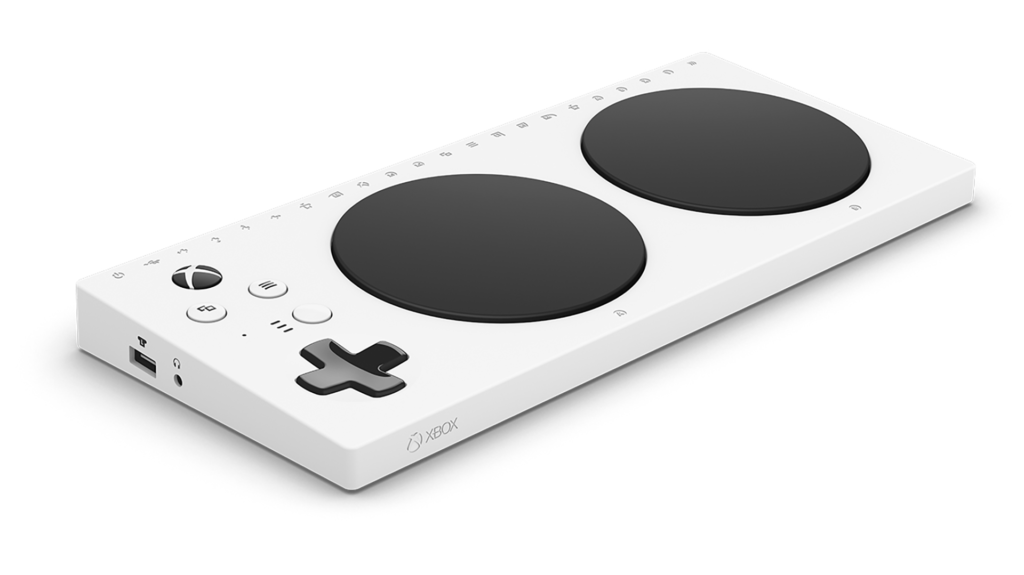 By embedding inclusive principles into their design phase, Microsoft has been able to create a number of fantastic products such as the Xbox Adaptive Controller. Designed primarily to meet the needs of gamers with limited mobility, the Xbox Adaptive Controller features large programmable buttons and connects to external switches, buttons, mounts, and joysticks to help make gaming more accessible.
Don't assume the desires of your end-users are limited to accessibility
Have you've been following the work of ElonMusk's Neuralink? It foresees a world where embedded brain-computer interfaces are used in the future in a range of profound ways from the military operating drones to people being able to control a 3D avatar of themselves or operate gaming devices.
I remember interviewing car designer Rajshekar Dass, a few years back. He detailed his rationale for a car designed specifically for people with quadriplegia, a cohort of people who until now have only featured in the automated cars of the future as mere passengers.
Sam Schmidt inspired him, a former Indy Racing League driver made paraplegic due to a racing car accident in 2000. Such a design was the first of its kind and involved technologies such as movement through brain wave signals, gesture and facial recognition and sensor technology along with augmented reality.
Rajshekar stressed that the car would be completely autonomous in the first instance. But over time, the driver's gestures and motions would be recorded by the car; for example, as the car is taking a right turn, the driver might be tilting his head. In this way, the car is learning from the driver instead of the driver learning from the car.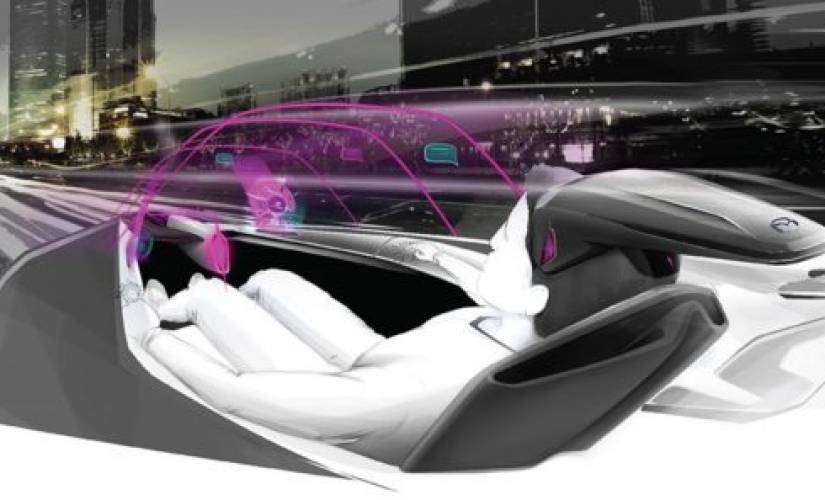 What's notable is that if you aimed to create vehicles for people with disabilities, you'd no doubt focus on autonomous vehicles, with appropriate doors and seats. But this eschews the opportunity to respond to the real needs to the people you are designing for.
When I published the article I received several emails from folks with quadriplegia praising the article, all saying they really missed the joy of driving. While any autonomous vehicle of the future may be able to get them where they need to go, it wouldn't represent what some end-users are really seeking – to revisit their trips behind the wheel.
Out of the box collaborations make great things happen
Robots working in cafes is hardly something new in Japan, but a new pilot aims to offer something truly exceptional. In 2018, partnership between robotics startup Ory labs, NPO Nippon Foundation, and airline ANA, created a temporary eatery called Dawn ver.β.
It was staffed by robots that are operated remotely by paralyzed individuals, who can control the robots from their own homes. The robots were operated by a staff of 10 people, whose conditions range from spinal cord injuries to ALS, with many controlling the robots via eye movement and adaptive technology.
The staff were paid 1,000 yen per hour ($8.80USD), this is the standard wage for part-time work in Japan. But more importantly, it offered a sense of purpose and independence for people whose quality of life has been compromised due to serious health conditions.
Looking for inclusive design resources?
Web Content Accessibility Guidelines (WCAG): These were developed through the W3C process in cooperation with individuals and organizations around the world, to provide a single shared standard for web content accessibility that meets the needs of individuals, organizations, and governments internationally.
Microsoft inclusive design principle: Microsoft asserts that exclusion happens when we solve problems using our own biases. Microsoft designers seek out those exclusions, and use them as opportunities to create new ideas and inclusive designs.
Material Designs Guidelines for Accessibility: Material is an adaptable system of guidelines, components, and tools that support the best practices of user interface design. Backed by open-source code, Material streamlines collaboration between designers and developers and helps teams quickly build beautiful products.
Apple's Accessibility Guidelines: People use Apple's accessibility features, such as reduced transparency, VoiceOver, and increased text size, to personalize how they interact with their devices in ways that work for them. An accessible app supports such personalizations by Design and gives everyone a great user experience, regardless of their capabilities or how they use their devices.
Want to launch a developer event despite the challenges of COVID-19?
If you want to know more about how modern technologies and tools can support you for – and during – the organisation of a virtual event, don't miss this article showcasing the best tools we used to host our online conferences since the COVID-19 outbreak.