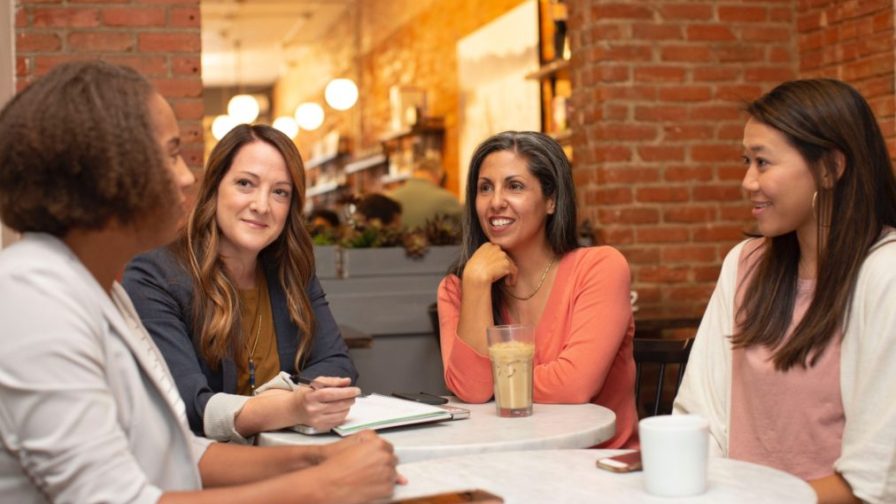 Engineering Leadership is hard. And as leaders and/or aspiring CTOs, we want to always to drive the best performance for our products and organisations. And this comes with a variety of responsibilities from organising operations to shaping themes and roles setting goals, setting technical direction, and of course, measuring results.
An integral part of Codemotion events is creating a space for CTOs, team leaders and managers to network, learning from each other and build connections.
As we're unable to currently host our conferences in a physical format, we've hosted a series of panels to provide a space for critical discussion around themes of leadership and developer management. The third event in our series was Delivering Value.
The event was moderated by Piergiorgio Niero – Head of Engineering at SuperAwesome.
Our Panelists:
Frank Amankwah – Head of Digital Engineering at Emirates Group
Renan Gutman – Executive VP Product at Kaltura
Chris Brooke – VP Engineering at Spirable
During the event participants were able to ask questions directly of the speakers and vote upon the most popular via Mentimeter and also were polled on a range of topics being discussed by the panellists.
We're sharing just some of the themes covered by our panelists, take a look at the video below to enjoy the full discussion – it remains interesting and valuable to the end.
How would you describe value? What does it mean to your team?
Chris asserts, "I think kind of for me, value is something that's very customer-centric, what you're doing is creating value for people that are using the platforms that you're creating. And that's where the value comes from. So I'm a really big fan of putting customers at the heart of everything that you do. So you can quantify and you can measure that in a variety of different ways.
But I think the true value of what you're delivering is a great experience for the people that are using the product that you're creating. Everything your company does, its ultimate success is is judged by the ability that you have to develop to deliver a product that people want to use. So you have your different business outcomes that are linked to that"
However, Chris notes that your definition of value, "really depends on what state your business is at value means different things at different states, different companies, different markets. There's a time where new feature developments important, there's a time when R&D is important, it could be white labelling a platform."
Renan shares: "I think it gets much more complicated with B2B because the selling process is very different. So with delivering value, you have to understand who is delivering value and to where in the chain.
Are you delivering value to the person who's buying? Are you delivering value to the person who's administrating? Are you delivering value to the people that are actually using it? So I think the value is a little bit hard to define.
I often look at adoption, especially when you're thinking about, was it worth it? Was this something that at the end of the day, people use and people talk about and people refer to, because sometimes we deliver things just so to get that checklist off, but it's not really a value add for customers."
Frank looks as value as defined by impact:
"For a given goal or objective, value is defined as when the deliverable actually provides an impact to the end consumer or the end-user. And I think the key thing here is impact. You can build cool things, but if they don't actually have an impact on the people you're building it for, then you have not been delivered any value. The other thing then I get asked this question a lot by my teams is when is value delivered?"
In regard to the digital customer platform of the airline, he notes:
"You realise the value is not this unary thing that you deliver once, you could deliver in small chunks. But until that holiday is actually complete and they're back home from I don't think we have even have delivered any value.
Value really depends on a number of things, it depends on who's paying for it, who's consuming, right, and you have to make sure that, you know, the consumer might be the person that gets the impact, but the adoption of the numbers might be the value to the person paying for it."
How to measure value?
According to Frank, "A good technique that we use is value stream mapping, where you map uhe whole value stream to understand the different steps that happen for the actual value to get delivered to the customer.
We focus on reducing waste in the value stream and trying to shrink that cycle time or time from when that just an idea to when it's actually in the hands of a customer. Obviously, there'll be KPIs at the different steps, but have to be able to correlate them to actually measure whether the value has been delivered the way you want it or not."
Chris believes it is equally important to make sure your team is exposed to what is giving value to your customers: "We've used lots of different techniques around that from things like when someone's onboarding, get them on intercom support for the first couple of weeks; they actually can talk directly to customers to understand where the pain points are to understand how people are using the platform.
I think building up that level of empathy is an essential thing. You can look at the data; you can look at the numbers, but exposing people to actual conversations with people using the platform. I think that's hugely valuable."
Frank encourages teams to think about why they are doing certain tasks. He notes that with many companies have a top-down approach meaning those that carry out that wor don't usually know when they're doing it. "And not knowing why means that that they're probably missing the point."
What is your secret sauce for judging different priorities while achieving the best outcome?
Frank suggests prioritising by value and by risk: "Let's assume that we're in an agile world. The focus, I believe, should be on how do you deliver the highest business value or ROI generating items at the same time reducing risks such as technical debt.
It means that if at some point in the near future, you ran out of funds, you still delivered something of value and you produce as much risk as you can. That way you learn fast, you fail fast, and you can recover quicker. So the subtle combination of business value and risk reduction is, for me, one of the best ways to prioritise the delivery of features or value to a customer."
Renan suggests a kind of compartmentalization:
"I think one of the critical pieces that I've learned is that the way to look at this is to think very small pieces. Instead of saying, these are the top three things, if you start looking inside, you say oh, well on this first top thing actually only the first part is really critical and everything else, maybe we can move aside.
And once you start having those that level of conversation, you're able to provide that compartmentalization in a much more detailed way and you're able to advance. If you only had one person that could work on one thing, at one point in time, what would be the most important task you would give them out of all the tasks in the world?"
Chris thinks there is no real secret just a continual evaluation:
"You've got to be pragmatic at the given points in time that you're at. It never ends. It continues constantly, you're always going to be rejecting things. You're always going to be re-evaluating things. If you're setting your roadmap too far in the future. You are you're setting yourself up to be left behind and not be able to innovate.
So I think is continually evaluating where you are I think one of the key things that I've learned is around making sure you are transparent and communicating why things are prioritised as well."
Be sure to take a look at the video above to continue the discussion, access the audience and the extensive Q&As.
If you want to know more about how modern technologies and tools can support you for – and during – the organisation of a virtual event, don't miss this article showcasing the best tools we used to host our online conferences since the COVID-19 outbreak.