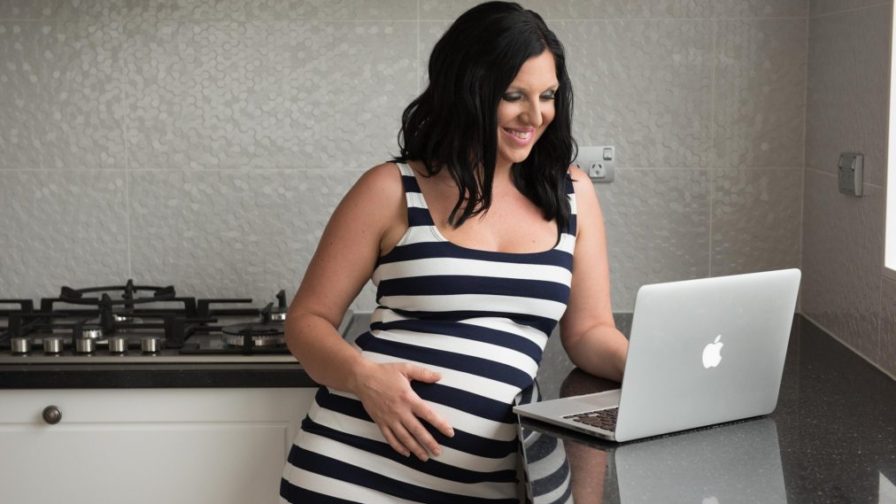 Yaprak Ayazoglu is a freelance front-end developer based in the Netherlands and a mother in tech. She started pursuing her engineering career by means of wasting sleepless nights in solar- and hydrogen-powered vehicle projects, which later on led her to participate in several competitions. The enlightenment moment glimpsed during her Master's Degree while studying on cloud computing that consequently constituted a milestone in her life as a professional occupation.
Since then she had the privilege to work as a software developer in many fields and continents ranging from a backend plumber of the first software-defined 5G network controller for Türk Telekom to a front-end ninja serving to several top IT companies in the Netherlands. She has a B.S. degree in Electrical and Electronics Engineering and an M.S. degree in Cloud Computing and has worked on embedded and desktop applications for the defense industry, voice recognition and cloud-based research projects, and full-stack web-based IT solutions. She was a Google Developers Expert on web technologies.
Yaprak spoke at Codemotion Amsterdam 2019 about her experiences as a woman and a mother in tech:
The challenges of conscious and unconscious bias
Yaprak shared her experience as a woman in STEM starting with predictably, being a minority. In a class of 200 students studying Electronic engineering in Turkey, she was one of a mere 20 women. She shared:
"I remember having this [unsolicited] discussion with one of my assistant professors, and he was telling me that as a woman I won't be able to find a partner for myself because I study electronics which is in higher education. And men don't like women like that or women that earn more money than them or have higher education than them. So my subset was already small, and he thought it would be quite challenging for me to find someone to marry."
She also recalls a male friend telling her that the brain structure to women is different to men so women should avoid programming."
Fortunately, Yaprak was not deterred by such idiocy and persisted in her efforts to gain post-degree employment, applying for programming roles. In one interview "I remember having the feedback again that I should pursue a sales roles or maybe project management role, not become a developer. I'm already there for the interview, I didn't ask your advice about what to become. Leave me alone. Don't give me feedback like that!"
Yaprak returned to study but was conflicted about more time in higher education. She notes that in her opinion "The colleges teach you methodology reasoning, and also problem-solving skills. And you had a really nice network. It really amazing and smart people. But, but it's not teaching you the technology that it's used in the field. So there's a gap in between." She subsequently decided to apply her efforts to Lonca.
Lonca provides another way to learn
Lonca is a school of software engineering that follows the software craftsmanship movement. In contrast to the classical education systems, it emphasizes an approach to equip students with industry quality software development skills. Lonca is an organization that aims to create the software culture of the future by means of bringing modern technology craftsmen together and forming a medium to disseminate the collective wisdom from the master to the apprentice in a similar fashion to old craft guilds, while giving priority to educating female software developers to reduce inequality between men and women in the industry.
Mothers in Tech: an underrepresented group of many
According to Pimothers, a platform for mothers in tech, "There are so many questions that a woman has when she is pondering – is this the right time to have a child, how can I keep the pace of my career growth and have the fulfilment as a mother. Having role models to look up to and learn from their experience, helps women make informed choices and gives them hope that they can do it too. When mothers share their personal stories and experience, it creates awareness towards overall systematic issues around processes and culture in the society."
Yaprak shared her challenges of pregnancy, noting in particular:
You feel extremely tired
Changes in body chemistry and hormones
You are subject to more illness

Yaprak notes that fear of employment rejection facing many pregnant women, especially in tech: "I'm already judged unconsciously because of my gender. But after being pregnant, will I be treated like an idiot?"
She suggests that companies need to be aware of the challenges facing parents at work – especially mothers – and that training would be a good option to help employers and employers gain empathy. All developers are affected by challenges throughout their career lifecycle, and emotional intelligence will help them progress.
Pregnancy at work: Not what you expect
Being pregnant at work is a difficult for many women, especially as they may have ambitious misconceptions about what their pregancy experience will be like. Yaprak shared: "You assume wrong. I was thinking that I can work until the delivery time. But then I learned that the companies only allow you to work a month up to delivery." She also notes, "I was planning to work five days per week and I was even considering to have my baby next to me, and then I can work because he's going to sleep all the time in the beginning. But this doesn't work!"
Post-return to work strategies are needed for mothers in tech
Women in tech need role models and mentors, especially working mothers. But they also need an even playing field, which currently is not in place given the imbalance of parental leave in most counties including the Netherlands where men have two days off after their partner gives birth and the women have 16 weeks. While 16 weeks away from work may appear as a luxury, the reality is that the gender pay gap that results affects women wellbeing in later life.
Some of Yaprak's tips:
Encourage your team to share their mood in stand up for greater empathy
Plan your day wisely e.g Group your meetings together because you need focus time
Coaching – for team members not just the mothers in tech.
Think long term.
Prepare for the unexpected, enlist the support of family members and friends as much as possible.