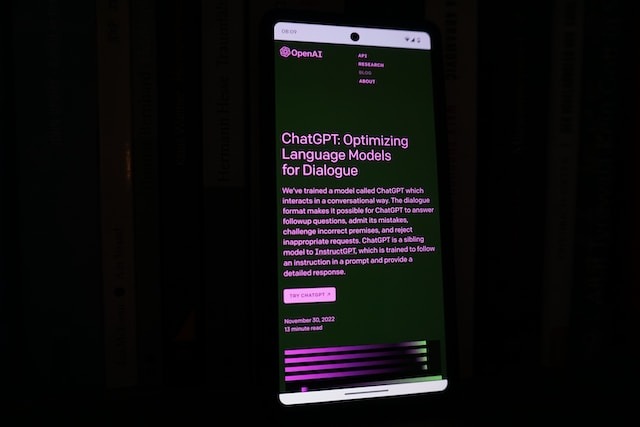 Before diving into ChatGPT and cybersecurity, it's key to understand that the popular chatbot has unlocked a huge desire for interactive AI technology. Within just two months, ChatGPT had a record-breaking 100 million users, the fastest growth for any application ever.
This language-processing artificial intelligence model works with open-source large language models to interpret data. Users can craft a written prompt for ChatGPT and let the AI bot write a relevant response. Unlike previous AI models, ChatGPT works in a conversational way, responding directly to users' typed instructions. It can admit to making a mistake, can question incorrect information in user's instructions, and can reject inappropriate prompts.
The popularity of ChatGPT has major implications for technological progress across a wide variety of industries. There are, however, a slew of technical challenges that come with ChatGPT, including cybersecurity concerns. In this article, we will take a look at the potential cybersecurity uses of ChatGPT. We will then analyze ChatGPT security, and explore the technical challenges facing this cutting-edge technology.
Potential Cybersecurity Benefits of ChatGPT
ChatGPT presents possibilities for improving and streamlining cybersecurity professionals' daily tasks. The AI model can allow cybersecurity professionals to efficiently conduct research and generate ideas. Professionals may be able to use ChatGPT to swiftly detect and disable potential cybersecurity threats.
Since ChatGPT can write code and draft professional communications, cybersecurity firms can use the AI model to cut down on costs and reallocate resources. Working as quickly and accurately as a regular employee, ChatGPT may potentially replace developers and programmers for certain tasks. Companies can expect to pay up to $100 an hour for an experienced developer, so using ChatGPT as a low cost alternative could free up crucial cybersecurity funds to allocate to other departments.
Cybersecurity firms may be able to use ChatGPT to empower workers to be more productive, granting swift access to basic knowledge of the latest cybersecurity threats. Using ChatGPT as a programming aid may be a way for the entire cybersecurity firm to be more efficient with their resources. This makes it a potentially useful offensive tool, allowing cybersecurity firms to disable risks before they present a serious threat.
ChatGPT security: What are the Risks?
Just as any employee without previous knowledge can access and use ChatGPT, so too can any member of the public, including bad actors with malicious intents. While ChatGPT is still in its early stages, it does pose cybersecurity risks. Large-scale automated attacks, content creation of scamming materials, mass social engineering, and convincing imposter imitations are just some of the cyberthreats that ChatGPT poses. Bad actors can utilize ChatGPT to write malicious code, creating original new malware without previous knowledge of how to create code. ChatGPT can be used to craft fake ads and listings linked to malware, phishing emails, and malicious codes.
Cybercriminals can use ChatGPT's facility with language to write effective malware and craft believable phishing emails. Since most people find it nearly impossible to distinguish between writing crafted by ChatGPT and by a human, cybercriminals can easily use this ability to their advantage.
For example, online phishing (a cybercrime strategy that is commonly used for bank fraud and identity theft) relies on convincing writing that seems legitimate. The unsuspecting and uninformed individual victim is more likely to click on a link unknowingly when it is written by ChatGPT in impeccable, human-seeing language.
Security analysts have already begun to explore the cybercrime potential of ChatGPT, with worrying results. One cybersecurity firm used ChatGPT to create an effective malicious phishing campaign, from the email to the malicious code that automatically opened and downloaded a reverse shell on user's computers. The phishing campaign, generated by ChatGPT with their cues, was worryingly effective.
Basic mistakes in grammar and language are one of the biggest giveaways of a cybercrime attempt. When bad actors use ChatGPT to compose the writing for their phishing attempts, these mistakes disappear. Even non-native English speakers suddenly have access to high-quality writing without identifiable mistakes. With ChatGPT, many barriers of entry are removed for would-be hackers. The pool of hackers can widen to encompass anyone with access to ChatGPT on the internet, making cybercrime attempts harder to trace.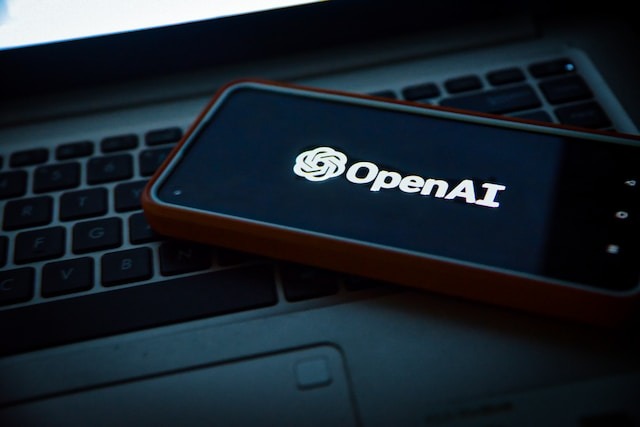 Technical Challenges Facing ChatGPT
ChatGPT is hardly the first AI-based writing tool. In 2016, for instance, the Washington Post created an AI writing program known as Heliograf, which wrote over 850 stories on political elections and high school sports games. But ChatGPT is, perhaps, the one AI-based writing tool that has attracted the most attention and generated the most controversy.
ChatGPT is available to the public, but that does not mean it is flawless. This initial version of the AI chatbot presents a host of technical challenges and ethical implications that will need to be addressed and overcome.
While ChatGPT offers fast results to written prompts, the AI bot frequently exceeds its own capacity, resulting in frozen screens and delayed search results. When the system crashes, users will need to wait at least an hour before they can attempt their search again.
There are also widespread concerns about racial and gender biases in the AI bot. Experimental inquiries into the underlying biases inherent in the AI model's development have pointed towards preferences towards white male users.
Steven Piantadosi, a UC Berkeley psychology and neuroscience professor, shared results from his targeted search queries meant to uncover implicit biases. He prompted ChatGPT to respond to a number of questions that could reveal biases, such as writing code to determine whether someone is a good scientist based on their race and gender.
The results were troubling and indicated a need for developers to deeply address potential biases lurking beneath the surface of ChatGPT.
In addition, ChatGPT does not always deliver when it comes to accuracy. Research has revealed that ChatGPT has knowledge gaps that it sometimes fills in with inaccurate information. With major publications already embracing ChatGPT as a source for not only information but also written content, these identifiable inaccuracies raise ethical concerns about ChatGPT's role in the possible spread of misinformation.
ChatGPT Cybersecurity As It Evolves
Cybersecurity experts can use ChatGPT to streamline productivity. They can more quickly identify and disable potential threats. Additionally, cybersecurity firms should work towards developing new strategies for preempting bad actors with access to ChatGPT.
New cybersecurity defensive tools are already in development to help cybersecurity experts identify texts created by AI bots. But the technology has a ways to go and in the meantime, ChatGPT continues to grow its user base. Cybersecurity firms will need to evolve their defensive policies as AI technology continues to evolve.
Both cybersecurity experts and cybercriminals can benefit from the cutting-edge technological assistance that ChatGPT can provide. Since ChatGPT is just the first of many similar AI language processors to come, cybersecurity firms will need to boost their defensive policies in order to meet the new cybercrime challenges that AI-empowered hacking attempts present.
By working towards greater awareness and up-to-date knowledge of the newest AI developments, cybersecurity experts can work to create a more secure way of interacting with AI models. The new technology itself can be a helpful tool for maintaining its own security. Utilizing the fast processing capabilities and data sorting research functions of ChatGPT can allow cybersecurity professionals to efficiently work to protect data and access. But AI developers will also need to address a litany of technical challenges before ChatGPT, to ameliorate possible future damages and threats- and to eliminate current biases.
Read more about ChatGPT, Artificial Intelligence Tools and chatbots:
ChatGPT blocked in Italy over Privacy Concerns
AI Tools in Chess