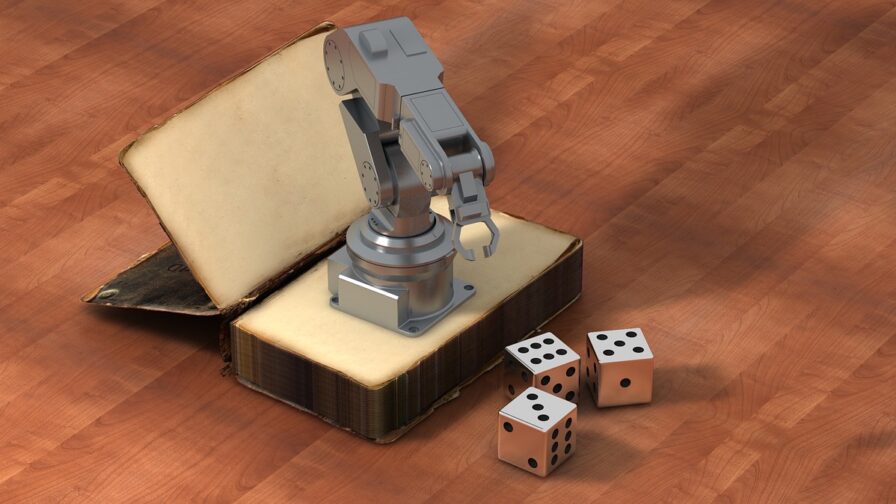 Robotic Process Automation (RPA) is an emerging tech, the global market size for which has grown substantially in recent years. Although the technology is relatively new, businesses have quickly adopted it across many industries.
With many businesses adopting RPA in various use cases, now is a great time to get to know its ins and outs and see what it can do for your organisation.
What is Robotic Process Automation (RPA)?
RPA is a technology that facilitates the automation of rules-based, repetitive digital tasks. Users can configure one or more scripts, or robots, to perform tasks which would normally be completed by a human, allowing them to focus on other things.
RPA can be used to run applications, capture and manipulate data, trigger responses, and communicate with a wide range of other systems.
Robots can be loaded onto individual employee desktops or back-end servers, depending on the requirements of the task they're assigned. Bots can work individually or in larger groups. Bots have a finite capacity, meaning that more are required to complete labour-intensive tasks in the required timeframe.
Types of RPA
There are two methods of deploying RPA; attended and unattended, with a third hybrid option combining elements of the two.
Attended Automation
Attended automation, sometimes called assisted automation, is designed to work alongside human employees. In this instance, the RPA automates processes and applications that run on the user's desktop, sometimes requiring their input in exceptional circumstances.
The robot will alert the human employee if it requires additional input and will then continue its work once it has received a response.
You can use attended automation bots to reduce operational costs and provide a better customer and user experience. For example, as part of an AI call center system, they can provide contextual help and suggestions to contact center agents.
Unattended Automation
Unattended or unassisted automation can run without a human agent, performing tasks 24/7 if required. The RPA software will only alert the user when an error has occurred.
For unassisted automation to run smoothly, the software needs clearly defined rules and structured data from a data lake or data warehouse. With the right setup, you can save time and resources without human intervention.
Hybrid RPA
As the name suggests, hybrid RPA combines elements of both attended and unattended automation. Robots and human users work in tandem, with work that can be fully automated being completed by the bots. Meanwhile, the user attends to processes that involve unstructured data or require human decisions.
Each participant can work on different tasks simultaneously to boost efficiency and create the best possible mix of accurate, streamlined processes.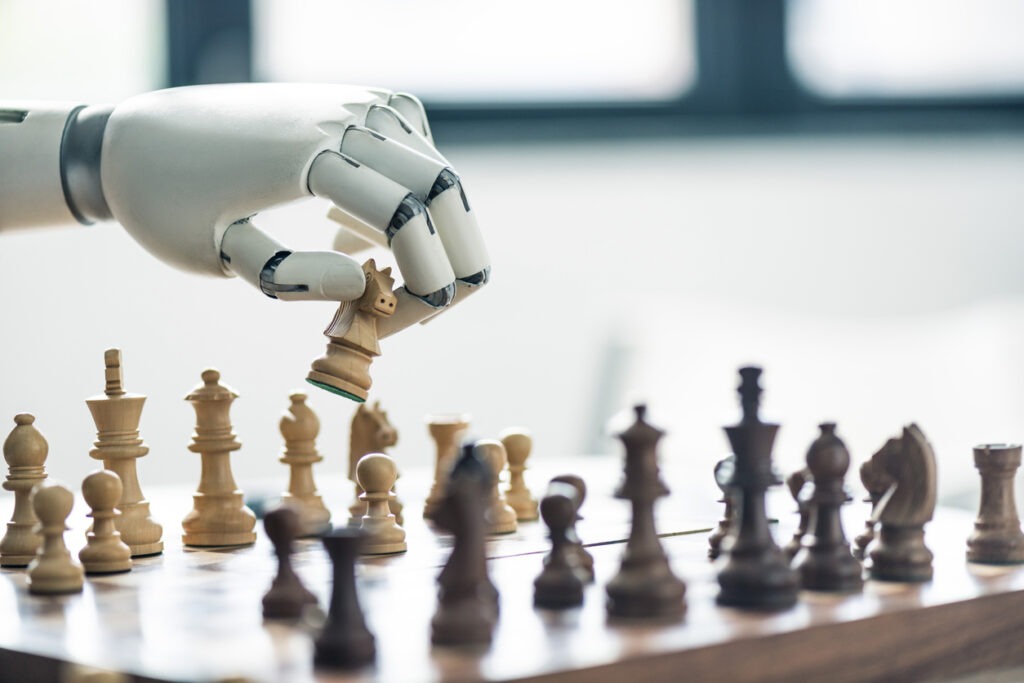 Benefits of RPA
Well-designed RPA can benefit many different kinds of organisations.
Cost Reduction
RPA can cost-effectively augment an organisation's existing workforce, working around the clock to complete tasks, often more quickly than a human.
RPA also reduces the cost of errors as it is much more accurate regarding tasks such as data entry and analysis, reducing the need to spend time correcting mistakes.
Accuracy
Robots can work longer than human employees without the risk of fatigue or lessening concentration. This reduces error rates in the tasks they're assigned, promoting consistency and reliability.
Productivity
By automating repetitive tasks such as data entry, RPA frees human employees to focus on higher-value work. This leads to an overall increase in capacity and productivity.
For example, when combined with a communications platform like Dialpad, RPA can provide live transcriptions of contact centre calls. This eliminates the need for agents to manually transcribe calls and makes it easier for them to refer back to transcripts for important details.
Reducing the mind-numbing, repetitive tasks that human agents have to carry out has the added benefit of improving employee engagement and morale.
Complements Existing Infrastructure
RPA can be trained to operate on an organisation's existing IT infrastructure, meaning there's little need to invest in any new software besides the bots themselves.
This further boosts organisations using legacy systems, as it helps them progress their digital transformation without investing in time-consuming back-end integrations.
Compliance
Using RPA helps to reduce the instances of humans interacting with sensitive data, which reduces the likelihood of compliance violations.
Scalability
RPA is a very scalable technology that's flexible enough to grow alongside an organisation and adapt to its changing demands.
Risks of RPA
While there are numerous benefits to utilising RPA, there are also potential challenges to be overcome.
Security Concerns
There are concerns regarding data leakage and theft where RPA is concerned. Because RPA passwords are often reused and exchanged, bad actors can easily intercept them if there are security flaws. Once obtained, these passwords would grant access to any sensitive data the RPA has access to.
These risks can be mitigated by restricting RPA account privileges to only necessary parties, regularly reviewing RPA scripts and logs, and implementing two-factor human-to-system authentication alongside password access.
Identity governance and administration is an essential aspect of RPA deployment that ensures only authorised personnel can access sensitive data and systems.
JWT tokens are commonly used in RPA to secure the authentication process.
Implementation Costs
Some organisations consider the implementation costs of RPA to be a limiting factor to their use. The costs accrued by the improper implementation of RPA can also be hefty in terms of money and time.
Lack of Skilled Employees
The use of RPA is prohibited somewhat by a lack of skilled professionals in the field. Training staff with the necessary programming skills to implement and maintain RPA can be costly and time-consuming.
How Does RPA Work?
Many front-end RPA integrations make use of the user interfaces of other applications, such as a CRM platform or B2B lead generation software, to perform tasks directly in the application.
Back-end integrations can also be established, giving RPA direct access to web services and databases at a server level to perform completely automated processes.
There are two main types of bots available in the market today:
Programmable bots require set rules and instructions to operate. Programmers must define parameters and map out processes step-by-step before the bot can begin its work, which can be time-consuming.
Intelligent bots are equipped with artificial intelligence, meaning they can analyse current and historical data to learn how employees perform a process. Once they've analysed enough data, such as mouse movements and clicks, the bot can perform the task independently.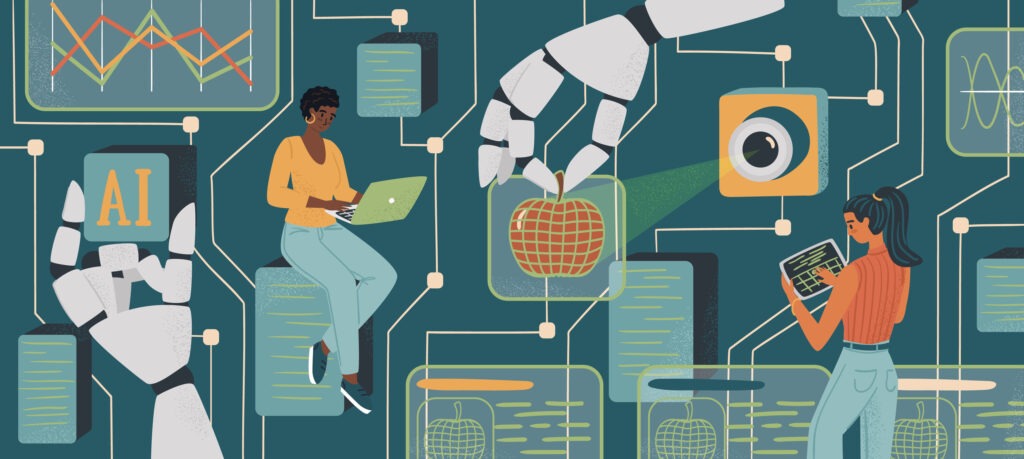 Which are the most popular RPA platforms?
Numerous RPA platforms have gained significant traction in the industry due to their comprehensive features, user-friendly interfaces, and robust automation capabilities. Below, we present some of the most commonly utilized RPA platforms:
UiPath: UiPath stands out as a leading RPA platform renowned for its intuitive interface and extensive automation capabilities. With a visual drag-and-drop designer and a vast library of pre-built activities, UiPath caters to both attended and unattended automation, accommodating a wide range of automation needs.
Automation Anywhere: Automation Anywhere is a prominent RPA platform offering a comprehensive suite of automation tools. It encompasses a visual workflow designer, a bot development environment, and features such as IQ Bot for cognitive automation and MetaBots for reusable automation components. Automation Anywhere supports on-premises and cloud deployments.
Blue Prism: Blue Prism is an enterprise-grade RPA platform that excels in scalability and security features. Providing a visual development environment and an array of connectors and integration capabilities, Blue Prism emphasizes compliance, auditability, and centralized management of automation processes.
WorkFusion: WorkFusion presents an integrated automation platform that combines RPA with AI capabilities. It offers a visual workflow designer, machine learning models for data extraction, and cognitive automation features. WorkFusion focuses on automating both structured and unstructured data processing tasks.
Pega Platform: Pega Platform is a low-code automation platform that seamlessly integrates RPA with business process management (BPM) capabilities. Leveraging visual modeling tools, users can design and deploy automation workflows. Pega Platform also incorporates AI capabilities, case management features, and integration with various systems.
RPA Use Cases
RPA has many varied applications across a range of industries.
Human Resources
Payroll, attendance management, compliance, and onboarding processes can all be automated with the help of RPA. You can even use RPA to assist in tasks such as obtaining an electronic signature on an employment contract. This gives HR employees more time to focus on important tasks rather than completing administrative work.
Companies like TatvaSoft are developing RPA solutions that can automatically sift through resumes and job applications to identify the most suitable candidates for open positions.
Finance & Accounting
Financial planning and reporting tasks can be automated using RPA, alongside other processes such as tax accounting, procure to pay, and accounts receivable. The level of accuracy provided by RPA greatly benefits finance and accounting processes, helping to avoid the potentially costly mistakes generated by human error.
Customer Service
RPA can provide a faster and smoother customer service experience, especially when combined with an ACD phone system or other advanced features. RPA can update customer records, execute service requests, and gather information from several systems. This allows customer service agents to respond quickly to queries, reducing average handling times and improving customer satisfaction.
Supply Chain Management
RPA can handle the order processing, inventory management, and stock replenishment processes of various businesses. This facilitates just-in-time stock control, meaning that stock isn't ordered so late that products are unavailable for purchase, but also that it's not ordered so early that it takes up unnecessary space in the warehouse.
Sales
RPA can be used to automate sales processes, helping to reduce the time human sales agents have to spend on tasks such as lead filtering, reporting, or CRM data entry. This enables them to spend more time nurturing leads and guiding them through the sales funnel, improving conversion rates.
What to Look For
When investing in RPA, there are several factors that you should consider to ensure that you're choosing the right software for your organisation.
Reliability
If you intend to trust RPA with sensitive data or important analytical tasks, then you must be confident in its reliability.
Tools with built-in monitoring and analytics will help you monitor your systems' health and reliability and ensure they work correctly.
Simplicity
The more of your employees that can build and use your RPA solution without excessive additional training, the more cost-effective it will be. Look for software that is intuitively designed and easy to use. A robust user support offering is also beneficial in this regard.
Speed
The faster bots work, the more effective they will be at completing tasks and increasing productivity. You should also consider the speed at which robots can be built, tested, and trained.
Save the Day With RPA
RPA can have many applications across various industries, from the automation of customer service to simplifying supply chain management.
While there are concerns about the potential security flaws of RPA and its implementation challenges, the benefits are too many to ignore. And as time goes by, solutions to these concerns will make it a no-brainer across many industries.
It can save your teams' time, allowing them to focus on important tasks, improving productivity, and reducing costs. It can improve the accuracy of your data, allowing you to draw more reliable conclusions and make well-informed business decisions.
The future of RPA looks bright, so perhaps it's time to take a closer look and see what it can help your organisation achieve.