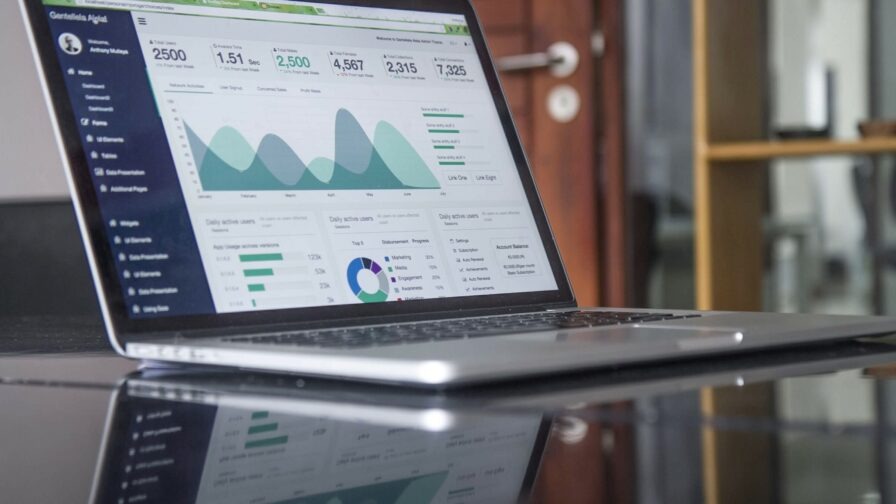 At its core, synthetic monitoring is the practice of using an automated script to emulate the role of a customer or user.
Think of it this way. Imagine you run a small online call center. You want to find the best headset for conference calls, so your workers can do their jobs to the highest standard. To do this, you build a software program that tests the quality of different brands of headsets. You create fake users that create a pretend call center environment to see which one works best.
The really great part? You can simply sit back and let the program get on with it. You don't have to lift a finger.
This is a bit of a clunky example, but the principle is the same whichever way you spin it.
How Does Synthetic Monitoring Work?
Synthetic monitoring involves creating a program that's scripted to act the same way a potential customer or site user would. It travels the same net paths a real customer would and reports back errors, bugs, and other useful information.
There are two main steps:
Set Up Monitoring Agents
This is the part of the program that acts as a customer or user. It exchanges synthetic traffic with other agents and monitors the part of the site it has been assigned to.
Automatic Monitoring Sessions
Synthetic monitors work by sending a simulated transaction message to your site to test its response. An automatic monitoring session is a period in which the monitor is programmed to send information to the metrics application.
Once you have run as many automatic monitoring sessions as you see fit, you can compile the gathered data into an analytics report that will tell you everything you want to know about how your site is operating.
Nowadays, businesses are moving online at an even faster rate than before, so there are huge benefits to having a program that can check the quality of your eCommerce platform or marketing website.
Here are our top five reasons why your business would benefit from synthetic monitoring.
1. Reliability
One of the biggest benefits of implementing synthetic monitoring software is that it increases the reliability of your testing. It can run the same process (e.g. a standard customer journey) over and over again to check your site responds in the same way every time.
Of course, no site is immune to the occasional crash or bug, but performing these kinds of reliability assessments can help you predict situations in which they'll occur. You'll be able to see all the factors at play while your site is running, enabling you to prophesize which factors will be less stable and which ones you can count on.
What's more, synthetic monitoring can tell you a huge amount about your site that other methods and practices cannot. In the past, all it could tell you was whether your site was up or down, but nowadays, complex software can inform you of a whole host of potential issues, such as APIs, internet infrastructure, and DNS services.
What this means for you is that, instead of only focusing on one area of your site at a time, synthetic monitoring can establish a baseline of reliability for your entire platform. Sounds useful, doesn't it?
2. Efficiency
Because synthetic monitoring relies on software to function, there's almost zero human intervention required. Therefore, factors affecting workplace productivity, such as time management or poor organization, don't exist. This is great news for small businesses just getting off the ground – you can leave a program running unattended for as long as you please!
This also makes it an extremely cost-effective option. Once you've paid for the software development, the cost of running synthetic monitoring is negligible, and you'll save a fortune in labor costs as well. It also becomes very time-efficient, because you can leave it to run after everyone else has gone home, doubling the productive time and halving any delays.
Synthetic monitoring also, depending on the program, compiles an analytical report for you. This saves even more time and human labor, as instead of having to hire a data analyst to create it, it's automatically there whenever you need it.
As you can see, having a synthetic monitoring program can dramatically increase the overall efficiency of your business when it comes to optimizing site performance.
3. Software Limits
A useful element of synthetic monitoring is you can use it to test your site at its absolute limit. It's the same with DuoCircle, allowing unlimited email aliases. Think about it. Don't you hope one day to have hundreds or thousands of users visiting your platform, even if you don't already? Synthetic monitoring can tell you if your site can handle that.
Going back to our call centers for small businesses analogy, now you've discovered the best quality headset, you need to test your capacity. You'll want to examine the possible scope for future expansion, as well as how the customer journey is affected by serious web traffic.
Let's break it down. A single monitoring agent can take on the role of one customer or user, right? We know that. Well, you can script as many monitoring agents as you want, creating a high-volume web traffic simulation and seeing how your site performs under pressure.
This is a particularly useful exercise for, say, small business phone systems (to use the current comparison). How many calls can you take at once before the whole system crashes? Synthetic monitoring can tell you.
4. Analytics
So, you've tested your call center capacity, and now it's time to write a salesperson call report. Okay, so there might be such a thing as taking an analogy too far, but this is exactly the kind of real-world situation you might need to face – and exactly the kind of problem that synthetic monitoring can help to solve.
We've already talked about the efficiency of synthetic monitoring in terms of compiling analytical data, so we'll keep this one brief. However, what you might not have considered is that these reports can improve the perception of your business in the long term.
As you learn from the reports you are given, you can begin to optimize your platform, which will in turn improve your ratings and create a more positive perception of your company. How cool is that?
5. International Application
Undoubtedly one of the coolest things about synthetic monitoring is that agents can appear to be from anywhere in the world. It's fairly similar to how a VPN works: the address of the agent is changed to a random location, altering the way the site reacts to it.
Think of the implications for your business. If, one day, you'd like to make your site international, testing at this point is vital. By checking to see if your site works the same no matter where the customer is from, you can be sure your customers will get a great experience every time.
As you can imagine, this is particularly useful for business communication tools or software that relies on giving good customer service. In a post-pandemic world, one where everyone is working from home, having a reliable piece of software you can count on to work anywhere is a godsend.
This also means you can keep monitoring your site wherever in the world you are. You don't have to worry about staying in the head office all the time. Go on – jet off on that company holiday (Covid safe, of course), and rest easy in the knowledge that your monitoring program will come with you as well.
Have We Convinced You?
After reading all those lovely benefits, we'd be surprised if you weren't racing to get a synthetic monitoring program installed right this second.
All jokes aside, ultimately it's about deciding whether this type of program will benefit your business in the ways you need it to. This and other sales funnel tools are there to make your life easier, but at the end of the day, only you can decide whether they will be a help or a hindrance.
Here are some questions you should ask yourself to make the decision easier:
Am I going to experience high volumes of web traffic in the next few months or years?
Can I get a human to test my software without paying for a synthetic monitoring program? Is it the smarter option?
How much global reach is my business going to have? Do I need to have my site tested from various countries?
Is synthetic monitoring the best course of action compared to other types of monitoring? Why/why not?
If you can answer those questions, you'll know whether or not it's the right thing to do. However, it's undeniable that synthetic monitoring is hugely beneficial to businesses and can take a huge load (mental and physical) off you and your team.
Bear this in mind when making your choices, and you'll be sure to reach a decision that will be mutually desirable for everyone involved.