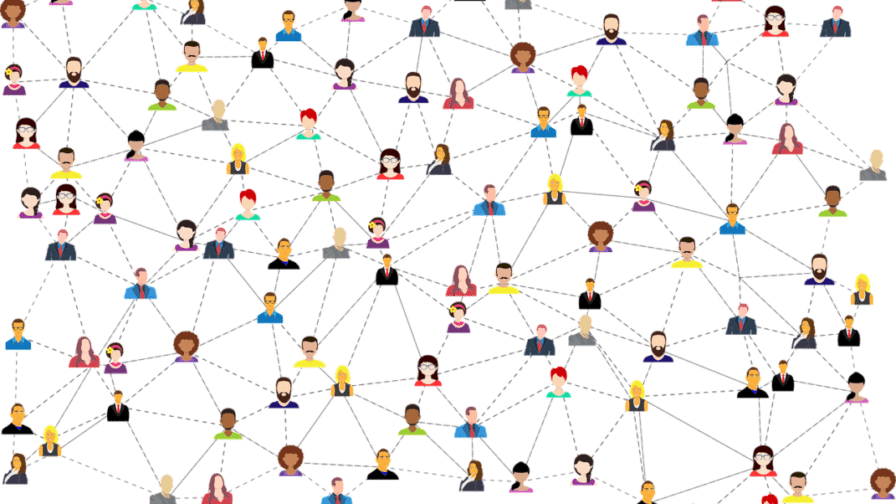 Buffer is a social media management platform that enables people and brands to plan, collaborate, and publish content that drives meaningful engagement and growth for their brand.
Well known among remote workers, Buffer is one of those companies that everyone would love to work for. They're a fully distributed team of 85 people living and working in 15 countries, a great community, and are renowned for their fantastic workplace culture.
As a digital community with over 73,000 users, I was interested to learn how they nurtured and built their user community. I spoke with Arielle Tannenbaum. Community Strategist at Buffer to find out more.
How would you describe the Buffer community?
Arielle explained that the Buffer community was continually evolving since the company started in 2010. "It's changed since the beginning. We use the term community in so many different ways. With my work and what I'm focusing on now, when I think about Buffer community, it's a group of Buffer users that we gather in an online space.
We did this previously on Slack, but 8 months ago we moved to a platform called Mobilize.It's an online community where we gather anyone who's a Buffer user, paid or free."
The Buffer community is generally people working in social media and marketing, including entrepreneurs, freelancers and those who work with online brands and agencies, with people across a lot of different industries. Arielle shared:
"We create opportunities for folks to share their knowledge and advice. Everyone is going through the same experiences and having similar or the same challenges with growing brands online and on social media, so it's really a learning space. We have discussions, and virtual video chats and people share their knowledge with each other."
Switch from physical event management to digital
With Buffer as an entirely distributed company and with a digital product, I was interested in how Arielle managed virtual engagement compared to roles where a community manager also focuses on organising in-person events. The value of digital community is particularly evident in our current times and Arielle shared:
"What I've tried to do is to bring in the elements that you would implement at an in-person event and try to bring that to online events as well. So, for instance, we previously experimented with some virtual workshops on Zoom with participants capped to 30 people. You could see everyone's faces, and we had three hours to connect and build a feeling of camaraderie.
You enter a Buffer event online, and you're welcomed by real people just how you would at a physical conference or another event. People have the opportunity to introduce themselves and break out into smaller groups and get to know each other."
Arielle notes "Whenever we get new members joining the community, I want everyone to get a welcome because when someone walks into an event, you always want to welcome them."
How to encourage engagement?
Engaging digital communities arguably involves less opportunity for spontaneity and requires thoughtful planning. Arielle detailed their challenge of a global community across multiple time zones:
"Slack was becoming very synchronous, but a lot of people weren't getting to participate because people weren't online at the same time. So, we're really leaning into being asynchronous and letting people join in when they can.
But for that to work well, you do need to plan a bit. People start having a conversation back and forth. In real-time, that's great. But we want those conversations to be discoverable by other folks who may find them beneficial.
When it comes to events, I find that when you're in the digital space, people are inundated with emails and notifications, and there's a lot of things that are being thrown at people. So events need to be noticeable and accessible."
Arielle spoke of the value of building a rhythm of community events and engagement so people can gain an expectation of particular events or discussions on specific days, so the community knows what to expect in their week and can plan accordingly.
How to measure the success of new engagement?
The age-old community management question is how to measure engagement. Arielle noted that many people are too fast to dismiss and idea if they try it once and it doesn't work, without giving people time to discover a new event or discussion:
"I oftentimes think when community builders they'll post a discussion topic or event, and no one shows up and go 'Oh, that didn't work', but you need to give it time to get into the rhythm, and then you start to realise, okay, what if people aren't participating? Why are they not if it's not the right question is not the right time, or they're not seeing the event in their timeline."
Community feedback is critical
Buffer has tried a range of feedback mechanisms. Arielle notes, "Last year, I spent a lot of time talking one on one with community members. I think that's a really valuable thing to do even at least once a year, just kind of get the pulse of it. Also. community members will change over time, and this gives you a chance to connect with new people as they arrive.
She stresses the value of listening to the community: "If we try a new event or discussion, and it doesn't seem to be picking up, we might literally post to the community 'Was that a good idea?' You can't just set it and forget. it's about always listening and connecting and actively seeking feedback"
The value of Community Hosts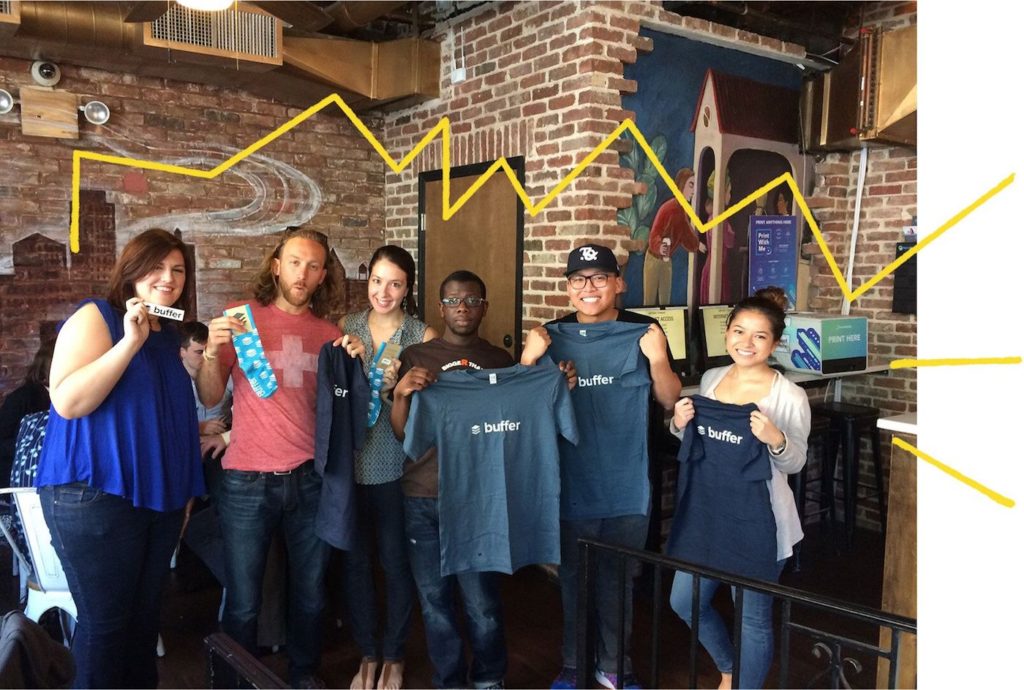 Buffer has a fantastic program of Community Hosts. It's an opportunity to make a tangible impact, learn a lot about online community building, and be part of a group of leaders. It's particularly crucial as Arielle Arielle shared:
"I'm incredibly grateful to our hosts. Some are folks who just love Buffer, some are seeking work experience, and others are just really interested in marketing and want to share their knowledge. And so we have an application process twice yearly.
We have about nine hosts right now, and they are amazing. They start discussions, and when they are reading interesting articles, they will post them, and they will answer other people's questions. They really help people feel welcome and connected."
Skills and tools for community engagement
Regarding tools of engagement, Arielle spoke highly of CMX, an organisation of community builders that help professional community builders thrive in their work through networking, community programs, events, support and education.
"CMX has just been a godsend. They have just been an incredible resource over the years. It's a group of people around the world who are all focused on community building and are really community-centric minded and thinking about the space. They write guides and have course and conferences and slack groups and more. I recommend them to anyone working in community management."
People skills are often underappreciated but are the bulk of the role of any developer community manager. Arielle notes:
"People skills are critical. There's a sort of intuition you need to have in terms of how to build a healthy relationship with others and how also to facilitate other people building relationships. That's a particular skill, that kind of group facilitation that isn't really talked about as much with community, especially online community.
There is often a mindset of one too many, where the community manager is the one at the top distributing information but not really part of the community. A really engaged community is about many-to-many, where there is a mindset where there are many relationships, and you are not in all of them but are still committed to keeping them going."
Good communities always change and evolve
Buffer is fortunate in that there is very little community conflict compared to some other digital communities. This is in part due to the values of the people that join the community. They have a genuine interest in building connections. Buffer is also guided by a Code of conduct that sets out appropriate expectations of community members.
A good community is always changing and never static. Instead, engagement is cyclical and happens organically with variations at different times. Arielle detailed:
"There are always new members joining, and there are always people who were once involved, and over time become less involved. People will gain and lose engagement at different times and communities will change over time. A Community Manager can say until they are the blue in the face that 'Our community is for X.'
However,this needs to be relevant to what the community need. We evolve as people's needs grow and change. Right now we're in a phase where we don't have too many events. It's a lot of asynchronous discussions. It's a much better way to help to be inclusive of people all over the world. And that's been great."