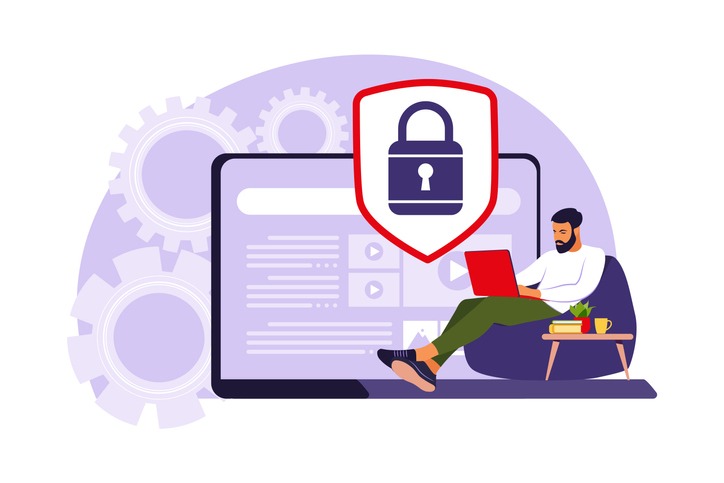 According to a report by Information Security Buzz, ransomware attacks during Black Friday 2021 rose to a staggering 495 million globally. With Black Friday 2022 just around the corner, experts predict there will be a new record this year.
With this in mind, every organization or common internet user could benefit from a data loss prevention strategy, regardless of size or industry. This is to prevent data from being accessed or deleted.
While firewalls and antivirus solutions can protect you from external security threats, it doesn't address internal threats. That's why data loss prevention is important.
However, it can be challenging to know where to start. Thus, knowing a couple of essential best practices will ensure long-term success.
With this in mind, here are the data loss prevention best practices and strategies:
1. Build a solid DLP strategy
One of the first steps to any data prevention strategy is knowing the protection level your data needs. The next thing you need to do is identify the right course of action.
You can also expand your data loss prevention plan by choosing organization data that needs to be kept secure.
Implement policies in database management support that indicate where the data should reside and the conditions required to access it. Examples are special privilege access and multi-factor authentication.
2. Create a data classification system
Data classification is the process wherein the type of sensitive information the company collects is identified and determined by how it is stored and used. The process will categorize data into:
Structured: This quantitative data is usually well-organized and read by machine learning algorithms.
Unstructured: Qualitative data that couldn't be quickly processed or analyzed with standard data tools.
If done well, data classification can help determine what content and context of data the company will use and store. Data classification allows businesses to make actionable insights on what to do with their data and how to secure it.
There are plenty of approaches to data classification. For instance, data discovery tools with classification features utilize regexes or regular expressions to know data content.
After the data discovery process is done and after scanning structured and unstructured data, the cloud DLP tool will then categorize the data into a predetermined category, like "important," or "sensitive."
Admins can then locate, assess and secure information based on the labels.
3. Harden your systems
Any place where you store sensitive data, although temporarily, needs to be secured based on the system it could potentially have access to. This includes external systems which can access the internal network through remote connection with notable privileges.
It would help if you also considered usability. Thus, the right balance between functionality and security should be determined.
4. Patch infrastructure
Patching your networks and systems should be a top priority for any IT security system. As newly discovered zero-day exploits grow, attackers might use unpatched software to access data.
Ensuring all your applications and operating systems are up to date is key for data protection and cybersecurity.
Although some things, like updates for antivirus tools, need to be automated, patches for essential infrastructure need to be tested thoroughly.
5. Strategize your backups
Backups are important. Without it, your data would be gone for good. Having backups minimizes the fallout of a security incident. However, the quality of those backups will determine to what degree.
Thus, having a backup strategy is essential. It would be best to balance the breadth and depth of how backups are stored. You should need to consider how regularly you do your backups. If you don't back up your data regularly, you may create gaps in the data you're storing.
Experts suggest that you do backups at least once a week. However, daily backups are usually preferred.
6. Eliminate unnecessary data
Data is only valuable if it has a clearly defined purpose. Any excess data can hurt your efficiency and productivity and risk data loss.
That's why you need to address any excess data with no specific purpose. You're doing more harm than good if it shows that some data is gathered and stored because it's there.
Not only are you cluttering your data landscape, but it distracts you from critical data and creates greater opportunities for data loss.
Minimize this risk by getting rid of unnecessary data. If your data doesn't drive your business forward, you must eliminate it. Although it may sound obvious, you can't lose data that's not there.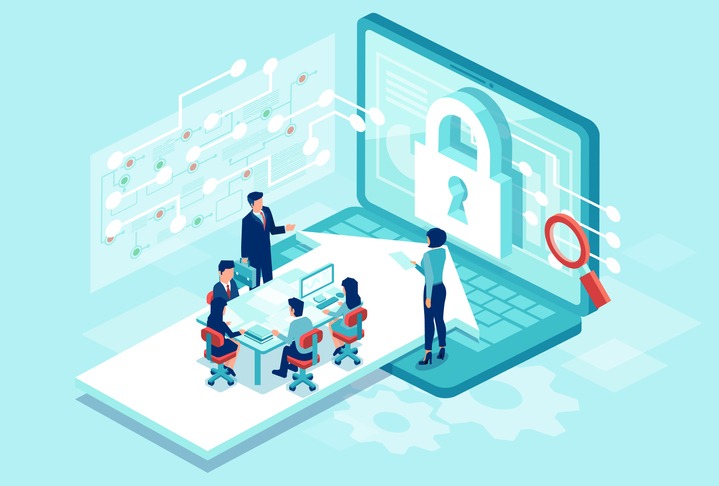 7. Create practical policies and procedures
As soon as you have a plan and a strategy, the next step is to write a DLP policy. However, this is where it can get tricky. Placing a DLP policy in place, you need to find the right balance where it's not too loose or too restrictive.
Also, if you're planning to replace a new procedure with a new one, ensure that they work well with employees and follow them.
As soon as you come up with a DLP policy, you want to test it. You might want to run a proof of concept exercise as well, replicating test feature sets and the functionality.
This is to ensure the policy and the technology you're using meets the needs and observe the deficiencies in the triage process.
8. Use data encryption
All your essential business data must be encrypted at rest or in transit. Portable devices should utilize encrypted disk solutions if they're holding important information.
Encrypting the hard drives of laptops and computers lets you avoid losing important data even if attacks have accessed the device. One way to encrypt data on Windows systems is through an Encrypting File System or EFS technology.
When an encrypted file is opened by an authorized user, the EFS will decrypt the file in the background and give the unencrypted copy to the application.
Authorized users can view or modify the file, and EFS will save changes transparently as encrypted data. However, unauthorized users couldn't see the content even if they had full access to the device. Thus, they'll get an error that says "access denied," avoiding a data breach.
Encryption algorithms are used to protect data loss during transmission and storage. Several algorithms are used in data encryption and decryption. Here are some of the most common encryption algorithms used:
AES
Blowfish
IDEA
SHA 1
RSA
Twofish
9. Utilize Security Incident and Event Management (SIEM) Tools
SIEM is a set of tools. That identifies incidents by pulling tools and activities from different sources within an IT environment. It offers real-time visibility within the information security systems of the company.
By using SIEM tools for data loss prevention, you'll be able to monitor all of your sources for network security information, such as firewalls, operating systems, servers, and anti-virus software, and find security flaws and vulnerabilities.
After identifying the security incidents, you can address them before they become a more significant threat to your data.
10. Identify and Classify Important Data
To protect your data, identify first what type of data you have. A data discovery technology will scan your data and give you visibility on the content you must protect.
Data discovery and classification technology allow you to control user data access. It will also avoid storing sensitive data in unsecured locations, decreasing the risk of data leaks and loss. All important data should be labeled clearly with a digital signature. Using third-party tools like Netwrix Data Classification allows you to make data discovery and classification accurate.
11. Install Anti-virus software
Another data loss prevention best practice is installing anti-virus software to protect your data from viruses, worms, and other security threats. That's why you need to use anti-virus software for your database servers. This will ensure that all of your sensitive data is safe from malware and viruses.
You can get professional anti-virus software like Avast, Bitdefender, Norton, Kaspersky, and Panda to enhance your data security and prevent data loss.
12. Update your OS and Software
It's also ideal for updating your operating and application software for the latest security patches. Older versions lead to vulnerabilities that can compromise your data.
So, ensure that this software is up to date to ensure your computer is virus and malware-free.
Here are some tips on how you can update your windows operating system:
Click the start button > control panel > security & system> and then hit Windows Update.
On the left pane, click check for updates. Then, wait until Windows finds the latest updates for your system.
As soon as updates are found, you can then click install updates.
13. Measure the performance of your data loss prevention strategy
Like any business process, the key to success is measuring and fine-tuning your strategy over time. You have to measure and optimize your data loss prevention strategy.
To do this, here are some key metrics that you can measure:
The number of incidents
Percentage of false positives
The amount of time taken to respond to data loss prevention alerts
Over to You
Every organization should find the right mix of cybersecurity policies, technology, controls, regulated access to data, and tools that align with its organizational risk appetite.
This will, in turn, decrease the likelihood of a security risk and maximizes the business' productivity only if an organization has a strategy that delivers the proper levels of speed, protection, and agility. Implementing a well-structured and centralized DLP program is key.