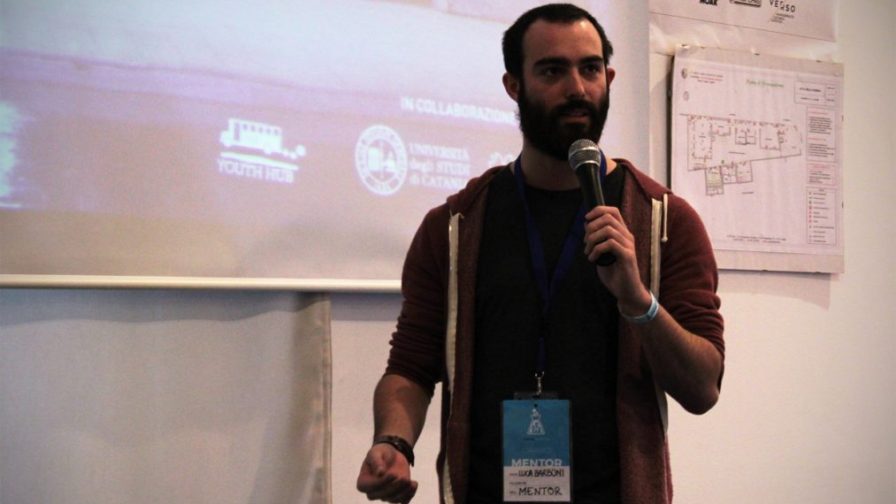 Hello Luca. "The lead generation is dead. Long live the lead generation!" was one of the talks that you gave in front of the members of one of the important communities in Rome. Can you tell us more about it? What was the talk about and what motivated you to speak about this topic?
I gave this talk at a particularly "hot" time, as GDPR would come into force shortly afterwards, with all the changes it brought to the world of marketers and developers in general. Moreover, the Cambridge Analytica tsunami had just been unleashed and Facebook had changed its data sharing and API protocols; a phenomenon that's also affected other social giants like Twitter and LinkedIn.
Chatbots, which are currently one of the most effective marketing tools, were blocked for weeks by Facebook Messenger, preventing changes in the use of new bots. In addition, the data export APIs on Facebook groups changed, thus removing a large source of information and rendering many tools dedicated to analysis useless.
In reality, these rules that have been imposed don't affect you in the slightest if you've already structured your marketing campaign well, since from the beginning you've protected your user. In the talk, I wanted to analyse how the lead generation should be reconsidered, proposing solutions where the changes wouldn't have to be as radical as it might seem.
Would you present a talk on this topic again?
After the first period of complete turmoil and its entry into force, up until August there was no guarantor of the GDPR that dealt with the cases and the associated fines. Now we're in December and I'm sure the matter isn't wrapped up at all. Plus there's also a macro business aspect. I've talked with some big companies and services who handle huge masses of data like call centres. Ultimately, they would prefer to pay fines because they are cheaper than recreating entire infrastructures and updating their systems with new technologies and standards. The next talk, instead of dealing with the topic in general and the principles, would probably include analysis of a specific case, the pros and cons of all the choices made and numbers to hand.
For those who don't know you, could you tell us something about yourself?
My name is Luca Barboni and I'm an expert in digital marketing and growth hacking. My background is not really technical, coming from the communication and marketing world. The subject that made me choose this path was psychology and interpersonal communication, more than the aspect of traditional and digital marketing. Then I expanded my knowledge of digital; as my father had always worked with computers, I inherited the "tech" part.
After having done some freelance jobs related to social media, I joined a startup and incorporated all the necessary entrepreneurship and growth hacking skills, of which I'm the Italian pioneer. I actively attend the meetups of many communities that deal with issues such as lean startup, leanness applied to the creation of a business or growth hacking.
At the beginning of this year I founded the 247X company that allows me to continue with growth hacking but on a really large scale, with a dedicated team. What do we do? We help a startup create a good marketing plan, from the idea to the realisation of the finished product. In addition, I pursue a thousand personal projects that I use to test new technologies, strategies or ideas. For example, this summer I prepared a talk in a record time on how to apply marketing techniques on Tinder. I'm very keen on video games, especially in virtual reality; I bought a preview copy of HTC Vive. I love reading – marketing manuals to keep me updated and science fiction for fun.
You've mastered some of the developer skills, do you now consider yourself a developer?
I don't really consider myself a developer, even though I have knowledge of some languages, I program chatbots in Python and sites for personal projects. In the beginning, marketing wasn't very interesting because I was still tied to the old marketing ideas I grew up with, a bit crude and tiresome. I discovered I was someone who gets bored easily, and working in digital world, where everything changes so fast was incredibly motivating for me. For example, the last chatbot I worked on, I planned it in three hours on the train and it was immediately active, functioning and monetisable. Such speed is unthinkable in other areas. This rapid evolution, intrinsic to the digital world, allows it to be very meritocratic.
In 2013, I didn't know anything about this world, but I didn't like it either. In five years, I managed not only to learn it, to do a job, but also to write a book, found a startup and create a lively and active community.
Do you think it's necessary for a programmer to network, be a member of communities and attend conferences to keep up-to-date, or can they learn everything on their own?
I think it's fundamental to do all these activities for three reasons:
As an influencer in the marketing sector, I built my

community

by participating in conferences, giving talks and training courses, where I also had the opportunity for offline networking with enormous long-term value. Of course, it requires time and commitment, but it's an investment that definitely pays off
Many programmers and developers are active members of

communities

. They meet each other at meetups and look for opportunities for discussion, not only online, but also offline. Hackathons and communities help the

programmers

learn and develop new skills
Through marketing, I know the reasons that push blogs or newspapers to publish certain content. Some create exceptional and valuable content, but many do it only to have an ample quantity of information, even summaries. In any case it's always "one to many" communication, in which the

expert

's take isn't favoured, if not denied. So if you're not a beginner in the

industry

and consequently any information, as long as it's true and consistent, can still convey something of value to you, well when you're an

expert

this rule no longer applies. The solution I've found to get reliable information is to find circles for exchange and discussion, online or offline