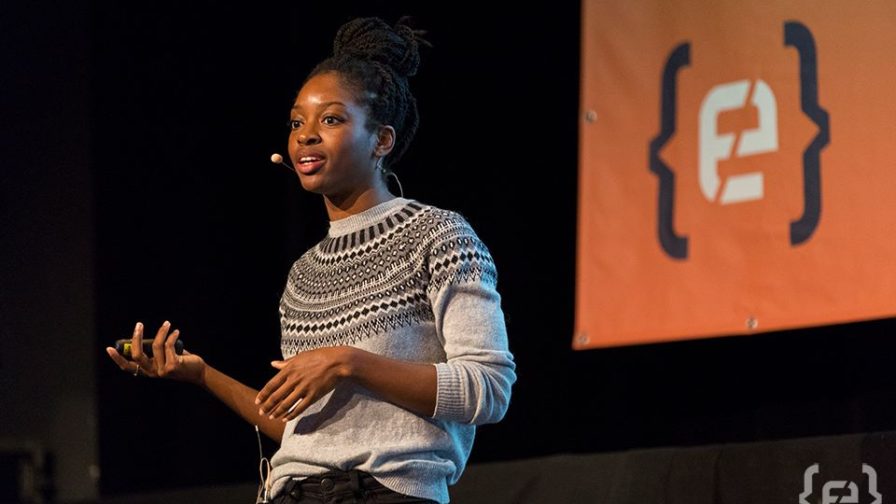 Omosola Odetunde is a product/engineering advisor and senior software engineer, but her greatest asset is her versatility – she wears many hats including frontend, backend, research, UX design, and tech lead.
Omosola is passionate about building great, socially beneficial products and holds great importance on understanding end-users and their needs as a core part of the engineering process.
At Codemotion Berlin, where she delivered her intriguingly-titled presentation, Fantastic data and where to find them, Omosola described how, as a CTO, she is conscious of her responsibility to create a workforce culture which pays attention to ethical consideration.
I can try and regularly have conversations about how we as a team need to pay attention to the ethics of what we're building, ask people the right questions so that when they release something they're not just thinking of numbers and data points, but actually thinking about the human effect of it. If I create a good culture, then I can start encouraging the engineers who work with me to keep that in mind too while they're building.
Her talk also focused on how ML applications are expanding at a rapid rate as we now leverage pre-trained models and ML APIs from the likes of Google, Amazon, IBM, and Microsoft. Innovation comes with risk, however. By heavily depending on these trained models/transfer learning, applications are also heavily dependent on the data on which these models were trained, for better or for worse.
Often times, these models can freeze bias and ensure your application under-serves many of your users. In her talk, Omosola discussed the data which backs these models, how they were constructed, who and what is missing, and important effects.
Highly experienced working across the stack, Omosola brings her varied skills and backgrounds to lead and contribute throughout the product development cycle, whether that is working on a language classifier, risk and fraud in e-commerce, or automated ergonomics computation for a car manufacturer.
Most recently, she worked at the female health startup Clue where among many achievements, she led technical development of helloclue.com, the company's first content platform. She has also built and led countless projects with Shopify, Chegg, Babbel, Microsoft, Shopkick, as an academic researcher.
Born and raised in the US, Omosola is now based in Berlin. She earned a Masters in Computer Science from Stanford University with a focus in Artificial Intelligence (Natural Language Processing) and a Bachelors of Computer Science in Human Computer Interaction, also from Stanford University.