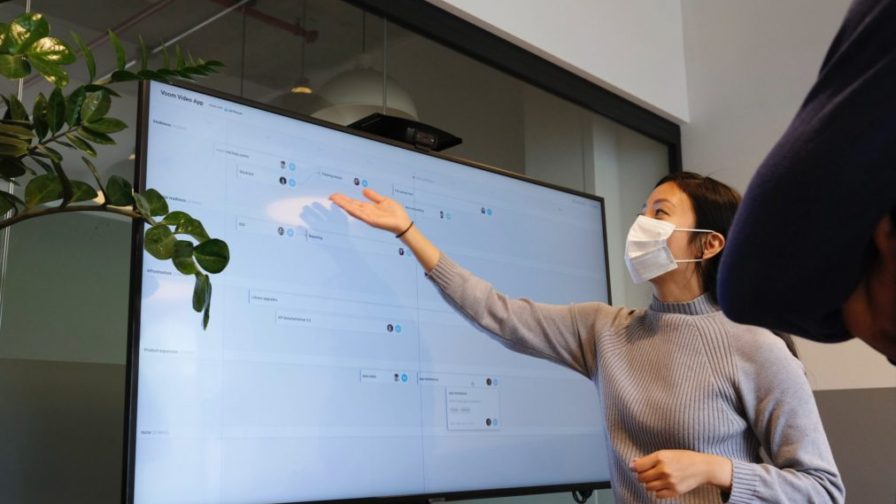 Remain focused on your career path
If you want to be prepared to make the right decisions at the right time for your career path it's vital that you comprehend your wants and needs as well as all the options in front of you. Make sure you subscribe to our newsletter to keep reading our developer career-focused contents as they get published!
It's often said when someone quits a job that "People leave people, not organisations". Everyone has a story of working for a company with a demanding boss: a micromanager, someone who chooses favourites, claims credit for other people's work or just creates an unhappy workplace. Employees leave jobs due to bad management. However, they stay longer, work harder, and are happier at organisations with great managers. A good team lead, engineering manager, or CTO can make a workplace (virtual or otherwise) interesting, challenging and rewarding.
At Codemotion, we strive to not only celebrate great managers but also help those who strive to move into management to foster the essential skills needed to make the leap. We also work to provide resources to those new to management roles – everyone was once a new manager and it's often said that becoming a manager is a career shift rather than simply an advancement.
At our conferences, we regularly host panel discussions and schedule presentations where CTOs and other technical leads talk candidly about their roles: how they got started, how they manage their time, and their daily life. Practices such as mentoring and pair programming and how they recruit great teams.
What are the responsibilities of a great manager?
Alessandro (Cirpo) Cinelli, Engineering Manager at DAZN, told us:
"My main job is to make people happy and productive in the team, at a team level and individual level. A good engineer manager has to be technical, but with a solid technical background. They should also be able to talk the same language as other developers, so they should be able to code."
Dan Persa, Engineering lead at Zalando, spoke at Codemotion Amsterdam in 2019. He asserts that:
"As leaders, it's our responsibility to inspire people to give them purpose, to show them how their effort contributes to a bigger cause something bigger than themselves to explain the why behind the how and what."
A good manager can provide a bridge between teams, be a buffer between senior management and individuals, and foster a great sense of collaboration between individuals within a department.
Your leadership role is more than a title
Whether your official title is CTO, Team Lead, Engineering Management, or another leadership permutation, the reality is that any tech manager encompasses a broad array of skills both technical, practical, and psychological.
CTOs and team leads in young companies and startups are likely to experience fundamental shifts in their day to day tasks, and responsibilities as the company evolves from ideas to product delivery and the company grows its customer base and staffing size.
George Xing, head of analytics at Lyft spoke at Codemotion Berlin in 2019 about his experience as Lyft scaled over five years from a fledgeling startup to a household name. The analytics department was heavily involved in assisting that expansion, providing analytical solutions to difficulties with hiring. George notes:
"When you're growing really fast, you're going to need managers. It's almost always easier at that point to find somebody on your team to promote. And in my case, the first person I hired ended up taking on the majority of the people that we hired between seven and 12.
And then the third person that I hired ended up scaling the team even more. Both of them today are phenomenal leaders managing large teams, the first person is managing a 50 person team, and then the second person, she had to move to New York where she is now the general manager of New York, managing a 100 person team."
Soft skills are essential skills in management
Contributing to the growth of the tech team and creating an R&D area to assess new technologies are useful responsibilities for a manager, particularly a CTO.
However, being a manager is not only about making technical decisions, but it also requires soft skills, which I like to call essential skills. Soft skills refer to an ability to understand yourself and your emotions and those of others. A brilliant developer may have stellar coding skills.
But if they are hard to get along with, unable to follow instructions, or contribute ideas to team brainstorming they'll find their role may stagnant, and they'll struggle to progress outside of their existing role when applying for new jobs. Likewise, a manager that struggles to listen, lacks empathy or is unapproachable.
Soft skills can be taught, but they involve time, effort, and continual reflection and reinforcement. Having the ability to understand other people and be understood yourself is a critical part of communication, and it's not only about the knowledge you possess but how well you can explain it.
A great manager can make people feel valued and respected. They support team members in their personal goals, and ultimately make the workplace one where people are happy to open their laptops every day and achieve great things for themselves, their team, and the company.
Expect the unexpected: a manager is a leader in a crisis
Tech moves fast, and we can expect things always to be changing. The need for a leader is strong during crisis times when having somebody to take decisions, lower anxiety, and helps the team continue with everyday work.
Crisis management is an essential capability of a successful long-term leader. Whether faced with a data breach, an industry-wide downturn, a power outage, or an epidemic like COVID-19, a manager can play a critical role in communicating with team members, providing direction and support, and facilitating the appropriate response in a timely and organised manner.
Join us for the multiple faces of technical leadership
We're organised numerous virtual panel discussions where technical managers and other experts share fresh perspectives and real-world problems they've encountered in their working lives.
During the multiple faces of technical leadership, we explored with our experienced panellists how they shaped technical leadership roles in their technology organisations. We'll discuss how responsibilities are shaped, how they cascade within the org, and how the need for their role emerges.
Master of Ceremony:
Piergiorgio Niero – Head of Engineering at SuperAwesome
Our Panelists:
Anna Shipman – Technical Director at the Financial Times
Patrick Kua – Expert in Technical Leadership
Omosola Odetunde – Advisor for early-stage CTOs
Remain focused on your career path
If you want to be prepared to make the right decisions at the right time for your career path it's vital that you comprehend your wants and needs as well as all the options in front of you. Make sure you subscribe to our newsletter to keep reading our developer career-focused contents as they get published!