With the coronavirus pandemic sending the world into a spin, with much of the corporate world scrambling to facilitate the immediate need for long-term remote work capabilities, some companies were already successfully remote. Moran Fine is a frontend software engineer and a digital nomad. For the last 2.5 years she works remotely, as a full-time contractor, in distributed teams, while traveling the world. I connected with her before her presentation at Codemotion's online conference: The Italian edition to find out more about her experiences working remotely.
Working remotely – a first-hand experience
Even before the pandemic, companies were beginning to move to more flexible working structures. Whilst Moran's role is specifically remote-friendly, requiring little team engagement and fewer tools or physical resources, remote working is becoming more accessible in a variety of sectors.
As a digital nomad, working as a full-time contractor in a distributed team, Moran travels the world and believes working remotely can be as beneficial for an employer as it is for their staff.
"Gradle is a fully remote company. Currently I'm in Bansko in Bulgaria. So I really believe in working remotely even before the Coronavirus. And I always took advantage of working remotely, to travel."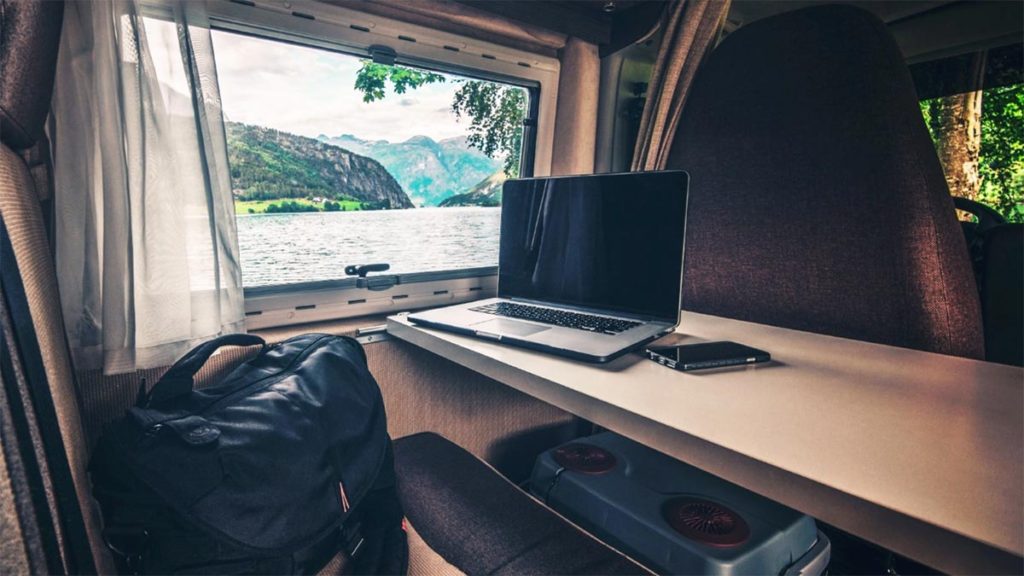 She notes, "We only really need a laptop and the internet. I think it even makes you more productive when you work at home."
Originally from Israel, Moran has been a digital nomad for the past 2.5 years, where she's had the opportunity to live in three different countries. She understands the perks but also some of the challenges of long-term remote work all too well. 
How do teams stay engaged when everyone is remote?
Even with such positive experiences, Moran will still attest that staying engaged with projects, with your team and with the company as a whole is the most challenging part of working remotely: for staff and employers. 
How is it that remote workers stay in touch with the company and with their team lead or manager? This does remain a challenge, not only on an engagement level but also on a level where people still feel part of a team. 
It can be tricky to ensure every team member feels connected. According to Moran, this is harder in a remote role. However, there is a lot of value to be gained from regularly scheduled meetings:
"When you do home-office, it usually takes some adjusting. So for me, what works is joining a weekly call. It originally started as a one time call, but is now a weekly opportunity for just an informal talk about where I am, and the details of my work. It helps me to feel more comfortable with the project and my progress."
In teams where home-office is the exception, not the rule, a lot of work is done in collaboration, and people know each other well. A huge part of distributed teams' success is to maintain the team spirit and collective focus and morale for the task at hand. According to Moran, this is quite simple: "Usually, you have digital happy hours with also informal calls where we can talk freely about whatever. And we have some social games." 
What about onboarding and training for remote work?
Training and onboarding can be a challenge for remote teams, especially those without documentation. Knowledge which is acquired through informal chats and passed down through teams verbally can be lost.  One option for fully-remote teams is a hybrid approach to team onboarding and training. Some organisations get teams together once a year for training and team-building activities. Other companies will have hiring managers or HR personnel commute to the remote-worker location and do various checks on suitable working environments, particularly from a health and safety perspective.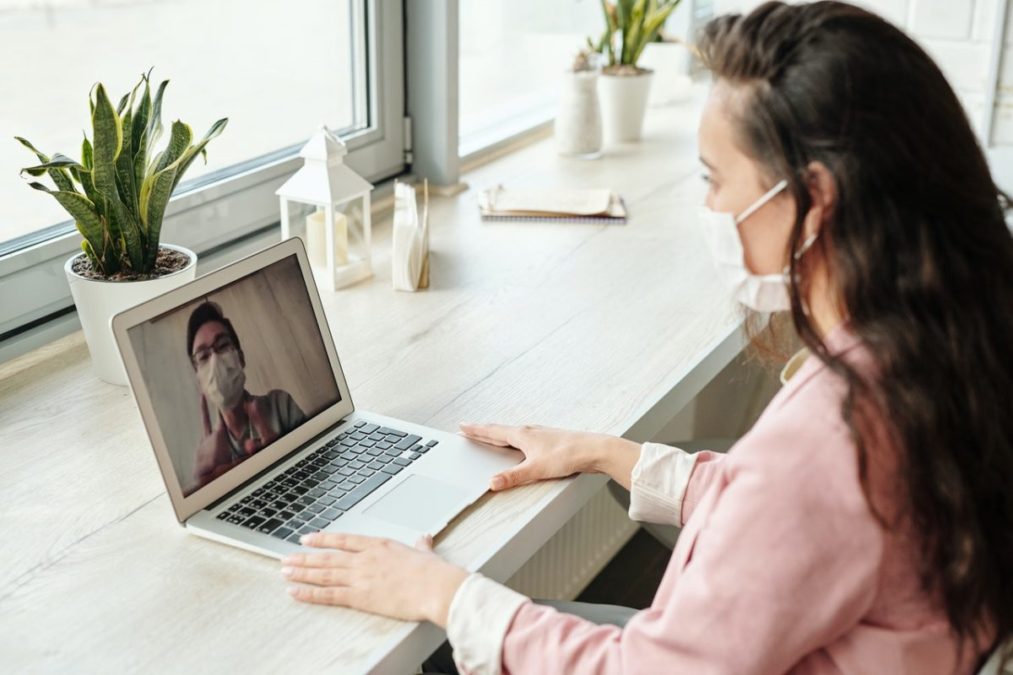 Moran notes that: "I think it was pretty smooth. It's very important when you work like this that you have everything documented. So when someone joins, you just go over the documentation and follow the on-boarding process. Before COVID, I took a flight to where my manager was located, and I was with him for one week so if I needed any help, they were there to help me."
How do you stay motivated?
There's something to be said about the fridge or the washing machine at home being a distraction, but the same can be said about distractions in the office. So the crucial question remains, how do you stay motivated when you're at home or travelling as many digital nomads do? For Moran, the answer is focusing on the benefits such as the time is saved in not having to commute. 
"Of course, when you first work from home, you have distractions, but you learn how to work, how to do it correctly. And when you get used to it? I mean, you save so much time!  
Self-discipline and maintaining a strict or regular work schedule is also key to staying on task and maintaining healthy work-life balance. 
Are there any tools you recommend that remote workers  should use?
No surprises here, Slack and Zoom are Moran's top picks. As many will agree, these are excellent tools for engaging with colleagues and specific team members, whether it be in or out of the office.
Want to learn more about remote work?
Join Morannd learn more at our upcoming digital conference, where she'll talk more about how Gradle runs a 100% distributed team.
The Codemotion Virtual conference: The Italian Edition is held November 3-5, from 14:00 to 19:00 CET. 
A single ticket grants you attendance to four conferences spread over the week, offering a deep dive into a plethora of topics relating to Backend, Frontend, Emerging Technologies, and AI / ML / DL. It's a fantastic opportunity to learn first-hand about the best state-of-the-art technology, activities, good practices, and case studies for everyone working in tech regardless of your profile or your level of experience.