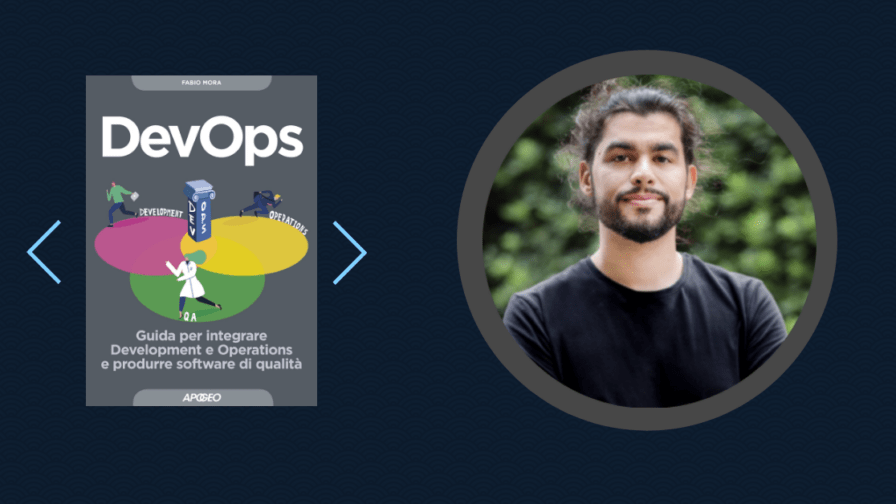 30% of developers stay updated and hone their skills by reading books every day, and that's why we're continuing with our Devs Book Clube Initiative: a place for sharing, learning, and getting inspired by great devs together with our friends of the Codemotion community.
During our last event, we had an insightful and inspirational talk with Michele Riva about his recently published book Real-World next.JS, and now we want you to join us for the next edition!
For this second edition (April 13th) we will be having a conversation with Fabio Mora, senior software engineer, author, and coach. Remember to save the date for April 13th, 19 PM CET. The topic? DevOps, the approach that has transformed the way software development and programming are done worldwide.
DevOps: a Guide for Integrating Development and Operations and Producing Quality Software. A book by Fabio Mora.
Remember to book your place
See you on our Twitch channel!
Codemotion Devs Book Clubs Rules
Like every club, our Book Club has its own set of rules that we all have to oblige:
First rule: we don't talk about the book club
Second rule: we don't talk about the book club –
Third rule: everyone reads the book of the month (or at least they try to)
Fourth rule: Any question is welcome
Fifth rule: we speak in turn and do not superimpose ourselves on others –
Sixth rule: one book at a time –
Seventh rule: we meet online every second Wednesday of the month
Eighth rule: if we can't say anything good, we don't say anything
Ninth rule: a meeting does not end if the next book has not been decided
Tenth rule: the COC is respected
Relive the previous edition of Codemotion Devs Book Club here!