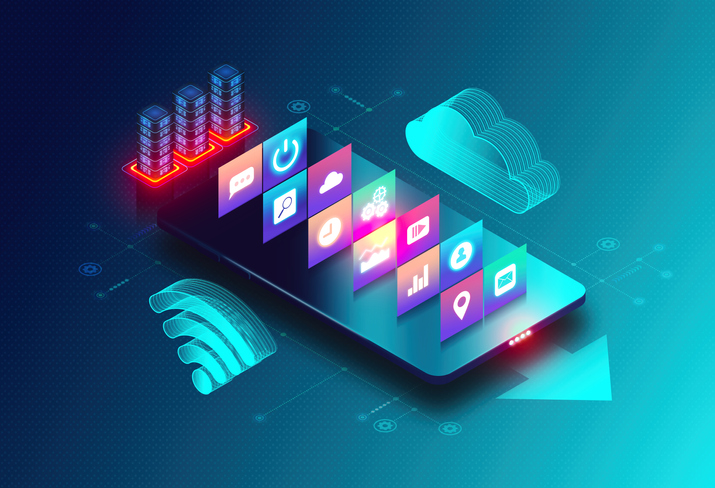 In an increasingly connected and agile digital world, more and more companies are moving to the cloud.
There are different cloud strategies that suit different businesses. However, an increasing number are starting to use their own cloud networks. Personal cloud networks can be developed to suit the specific needs of your business.
Private cloud networks are often used with public cloud solutions. 82% of enterprises currently use a multi-cloud model, where public cloud systems such as Amazon Web Services are used alongside a private cloud network.
This shows that developing your own cloud network doesn't mean that you have to lose access to other effective cloud-based processes.
However, building your own cloud network means that you can enjoy its benefits (such as making resources available from anywhere and automatic back-up and integration) while protecting sensitive information and monitoring access.
Having your own cloud network is particularly important in certain industries. Regulatory requirements often demand cloud-based information to be protected in industries such as health and finance.
But there are also benefits to be felt in all industries. After all, every company wants their data to be well protected and their networks to be secure.
Many developers lack the understanding of the risk environment which ends up resulting in flaws. Building a secure architecture to support your development is the primary challenge. Encouraging people to embrace a security culture, and providing them with the tools can help ensure effective and effortless security.
So, how can you build a private cloud network that is perfectly suited to the requirements of your enterprise? This step-by-step guide will help you to build your own cloud network.
Strategize your cloud network
Like all major IT developments undertaken by your enterprise, before you begin to build your own cloud network, you should create a plan.
You will need to assess your available hardware resources and compare their capabilities with the intended outcomes of your virtual network. Without this, you will encounter costly and time-consuming bottleneck issues further down the line.
To do this, you need to have a clear idea of why you are developing a cloud network. The cloud is versatile and can be used for a range of functions, from data storage to hosting complex software. Therefore, have a defined understanding of what functions you are developing the network to perform.
Many enterprises make the mistake of shaping their networks around their end-product alone. This is often a misallocation of resources—the best businesses use personal cloud networks for certain services that are part of their operation, rather than the whole enterprise. You may want to consider only storing sensitive data on your private network.
Once you have a clear picture of what functions you want the network to perform, you will be able to plan, research software and services, and allocate development resources.
If the network is being developed by a team of IT specialists, consider starting regular standup meetings during this planning phase in order to ensure that the overarching development strategy is being worked to at all points.
It is also important to forecast demand in this planning stage. By using existing workflow and resource analytics alongside your network strategy, you will be able to predict the expected levels of demand for access on your network. This allows you to choose a suitable capacity level as you begin development.
Finally, as one of the central benefits of using a private cloud network is security, you should consider the common mistakes of cloud cybersecurity and integrate good security principles (such as encryption and monitored access) into your strategy.
Developing your cloud network—a step-by-step guide
Now that you have a clear and all-encompassing strategy, it's time for you to begin the actual process of developing the private cloud network.
1 – Identify a suitable network host
While enterprises wanting extreme levels of cybersecurity may want to develop and host their cloud network entirely in-house, most businesses will work with existing hosting infrastructure.
Factors such as cost, capacity, and security measures should all come into consideration when thinking about how to host your network.
If you wish to have a network that performs at the cutting edge of integration and works in a streamlined infrastructure with other cloud networks, you should look for hosting solutions that use a hyperconverged infrastructure.
This uses a scalable data stack as a platform for your network, meaning that the cloud network you are developing right now can be connected or adjusted in the future to accommodate new functions or data types.
As well as this, hosting on a hyperconverged infrastructure suits enterprises looking for a hybrid cloud solution. This is because it can easily be connected to existing public cloud services.
Therefore, for instance, if you use a contact center as a service (CCaaS) solution which is based in a public cloud, the host that you choose can allow you to connect your private network to parts of this cloud-based service.
Choosing the right network host can really help to exploit the many benefits of using a private network, so ensure that you compare and contrast the many different available services.
2 – Set up your servers
Once you have chosen how you want to host your servers, you will need to set them up.
How many servers you need will depend on your network's intended functions and capacity. Generally, one server is needed for every storage node, while at least one server should be set up and loaded with storage controller resources.
Then, you will need to load your servers with the storage pool. This establishes your network's storage capacity but also divides it between the servers. This means that you can start to create specific folders in order to tailor your network to a defined workflow or restrict access to certain parts of the stored information.
For instance, if you are building a network to run inventory management functions, you could begin to divide your storage pool between servers that store information on certain sections of your stock.
3 – Install management software
Server management software will allow you to suddenly visualize the network that you are building. Some hosted networks provide network-building services—in these cases, the software will be provided along with any necessary hardware. If you are developing your network independently, you will need to ensure that your management software, or identity and access management software, matches the stack.
When you have installed server management software, you can start to differentiate between servers and establish folders for stored information.
Visualizing your servers also means that you can start to integrate cloud security solutions into your cloud network. It is important that your network is protected and optimized against cyber threats before you load your servers with any potentially sensitive data.
You can also set up user applications within the network, making it perfectly suited to its intended function. One example of this is including a communication application that can respond to a softphone number that is stored on your network.
It is also a good idea to integrate a backup solution into your network.
4 – Establish access
Now that you have set up the basic foundations of your network, you should configure client access. Add users according to who needs to access the data on the network and assign admin privileges to the users who will manage your network once it is up and running.
It is also important to build security protocols and authentication methods when assigning access privileges in order to protect your network from hackers.
5 – Begin migration
Finally, you are ready to move your data onto your private network. Consider using data machine learning to assess and adjust your data for the move to the cloud.
Many enterprises use their networks for a wider range of functions than solely data storage. If you are moving a variety of services and applications to the cloud, migration will be a slow and steady process.
Similarly, if you work with a large team of network users, some users may need training before they can make the most out of your new private network. Good strategies for migrating into a cloud network often include analytics to identify areas to improve or strengthen.
Remember that most enterprises use a hybrid cloud system. This means that all your data or services don't have to be migrated, and you can continue to use a public cloud network when it is suitable.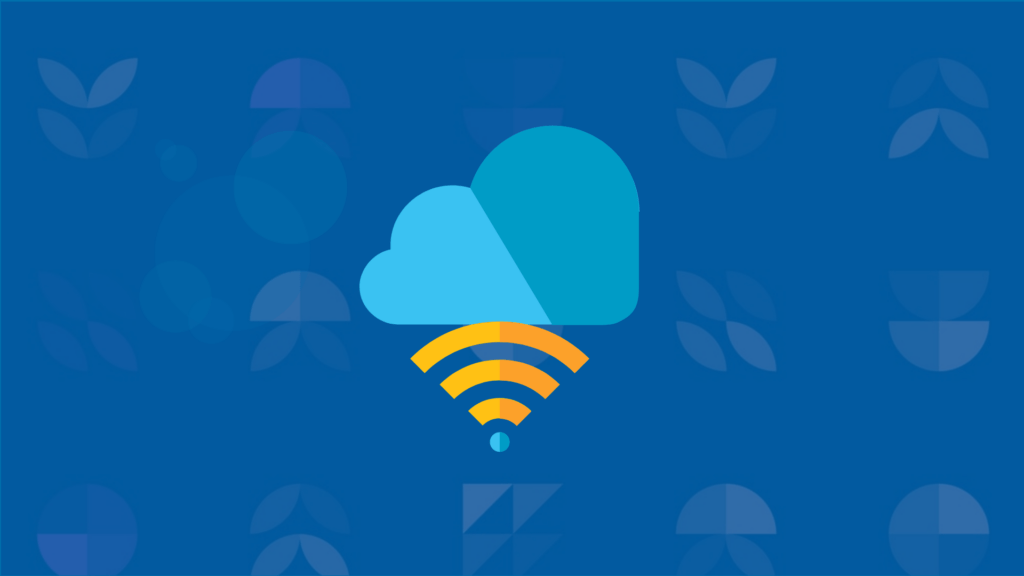 Your own cloud network—the future
The building of private cloud networks is becoming an increasingly valuable strategy for enterprises across the globe. They offer a level of security and efficiency that is more and more attractive to users, especially for businesses that work with sensitive consumer information.
This guide has demonstrated how to plan a move to a private cloud network for your business, as well as how to establish your own cloud network in five simple steps.
However, bear in mind that successfully building a network is not the end of the journey. Instead, you should constantly be analyzing efficiency and access in order to, for example, upgrade capacity.
It is clear that private cloud networks—as part of integrated hybrid cloud systems—have an important part in the future of online business and data storage. Now that you have built your own cloud network, you are part of this exciting and adaptable future.