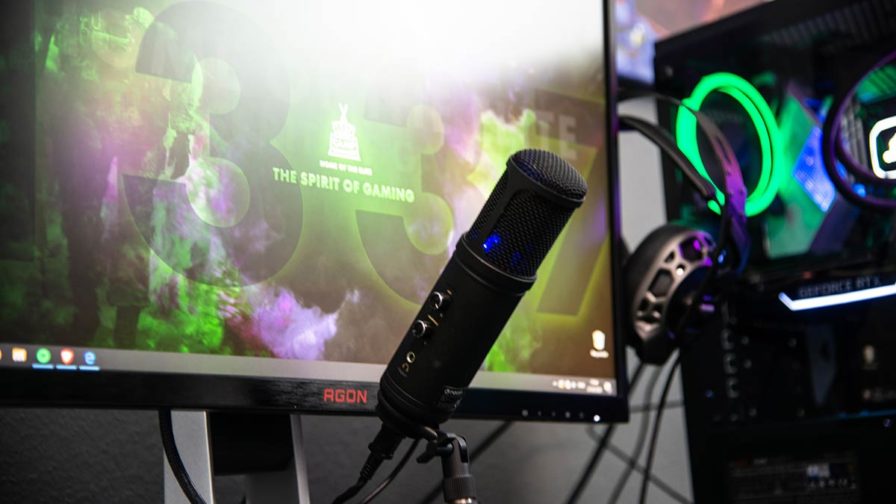 There was a time when the written word held the greatest power in the marketing world. Now, video has been slowly taking over as a more effective way to interact with people. That's because they're more engaging, easier to consume, and far more impactful.
Many marketers have found much success using videos to connect with their audience. But the online world is ever-changing, and the next evolutionary step lies in the live stream.  
We all stream video content online, whether it's through YouTube or Netflix. But there's something special about watching content that's coming at you live and being able to interact with it. And the rate of its popularity is only speeding up.
In this article, we'll get under the surface of what live streaming is, why it's so effective, and how to get started in creating a successful live stream. It's time to pull back the curtain…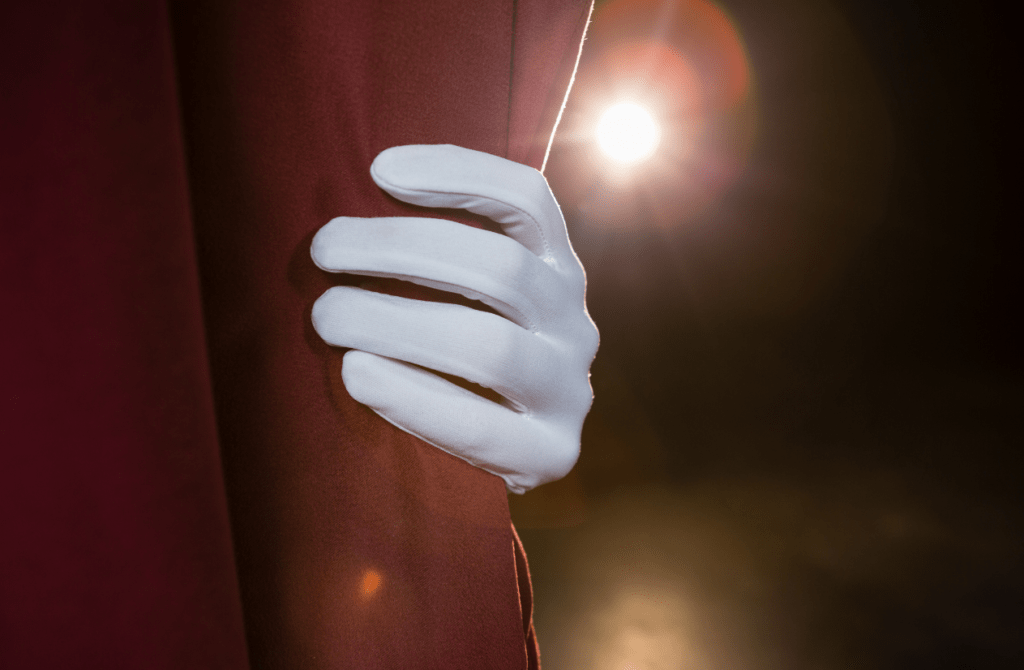 The Benefits of Video Marketing
We know that video marketing is highly effective in grabbing attention and conveying information. And if we're learning new information, we want it to be as easy and enjoyable as possible.
Statistics show that video helps people understand products better and make a purchase decision. So, there's no surprise that 81% of businesses have adopted video for marketing purposes.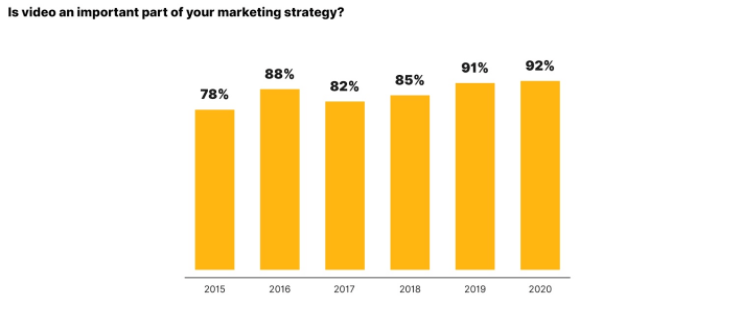 Great video content is a good way to increase your brand awareness and sales. But it can also increase traffic and SEO as it increases the time spent on your site and improves your search ranking.  
When it comes to putting a face to the brand, a video can achieve this very easily. In the age of artificial intelligence, people prefer to engage with other people than a machine. And while a chatbot for website customer service works great, seeing a human presence is even better.
Onto Live Streaming
Sure, video is great. But what's better is live video. Most of the videos we watch have been scripted, edited, and polished to the point where they can feel very well manufactured. And they most certainly are. But in their professionalism, they lose the naturalistic feel in their reception.
Anything can happen in the moment of live broadcast, which is what makes it so exciting. While there's much less room for error, its amateur nature can make us feel more connected as though it is a real-life interaction.
You may not be able to watch an event live in person, but a live stream is the next best thing. Many live stream platforms allow viewers to comment with the presenter too. So it really is as close as it comes to being there and engaging with them from anywhere in the world!
Think about this. If you've just launched a new product and you want to tell the world about it, what better way than a live broadcast? It's almost like a televised ad, only better. It's a way to exceed customer expectations by bringing the news straight to them first-hand. And we all want to be first in line to the next big thing, don't we?
How Live Streaming Works
There's really nothing complicated about live streaming. It can be simply pressing a button and broadcasting a live video feed to your audience online. It can be done through all of the prevalent social media platforms, such as YouTube, Facebook, Twitter, Instagram, Twitch, and more recently TikTok.It has been popularized by celebrities and influencers as a means to connect with their fans. Given its success, business brands decided that they wanted a piece of that pie. In fact, 74% of businesses now use live streaming to engage with their customers.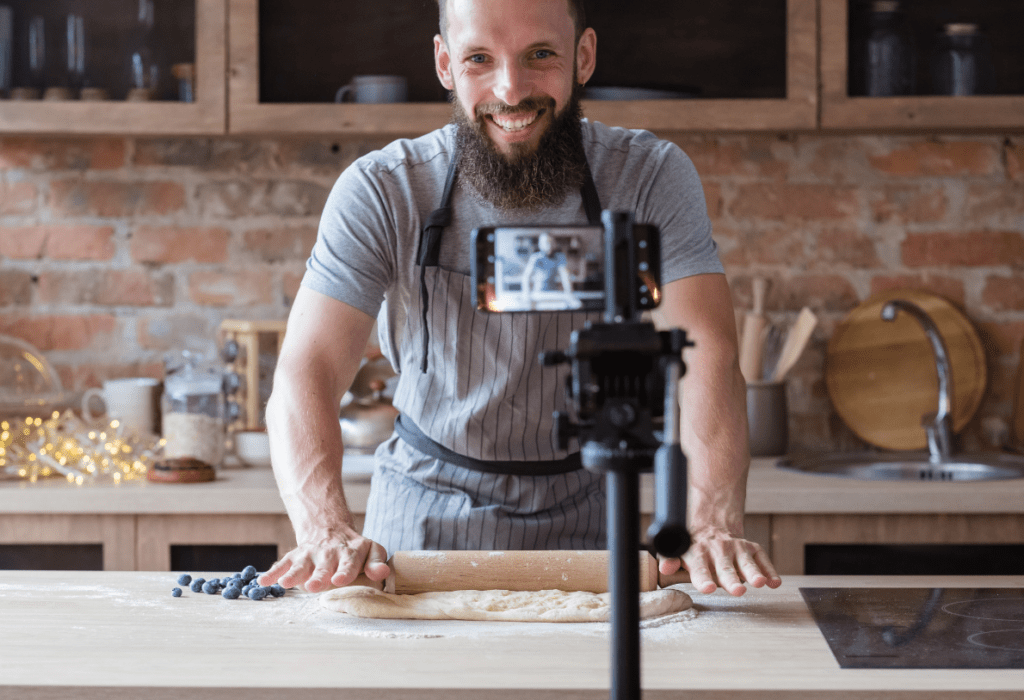 Customer service is seldom at the top of the list in a lot of businesses. But a neglected customer can be quite detrimental to your reputation. If someone has a problem and wishes to speak with someone, they're often forwarded to the dreaded call center.
While call centers work as a problem-solving hub, they don't really connect with customers on a personal level. Outbound call center software can be a good way to gather all information in one place for a better service, and some of the best power dialers can improve connectivity. But a live stream can deliver a solution to many at once, and in a more personalized way.
Live streaming is not just about saying, "Hello everyone, look at what I've got to sell!". It's a chance to showcase your brand, build relationships, and earn the trust of loyal customers. That could mean doing an unveiling, a product demo, showing what's behind the scenes, or conducting expert interviews. The possibilities are endless!
What Do You Need to Get Started?
One of the best things about live streaming is how little you need to get started. At the most basic level, all you really need is a smartphone to stream instantly through social media apps. While this does the job just fine, you are limited to the hardware of the device, affecting both sound and picture quality.
So for a more professional setup and high-quality stream, you may want to think about getting some better equipment. This could be a high-quality microphone and digital camera which you can connect to your computer. Of course, if you have a decent laptop, this may already be built-in.
Camera – professional live streaming requires a professional camera. While you don't need to go too high-end, mid-range cameras, such as a

DSLR

, produce excellent picture quality with good connectivity.
Microphone – sound quality is just as important as picture. There are many great mid-range mics with USN and 3.5mm connectivity, but XLR microphones deliver the best possible output.
Mixer – if you want to mix audio and video from multiple sources, a switcher is a must. If you're conducting an interview, it allows you to seamlessly transition from one person to another instantly.
Encoder – a vital piece of equipment that captures and compresses video files to save and improve the quality of the stream, as well as make it compatible with streaming

software

. They come as external hardware or software, each with its own benefits such as latency speed or price.
Peripherals – this includes all the cables, lighting, and tripods to set up the perfect shot and delivery.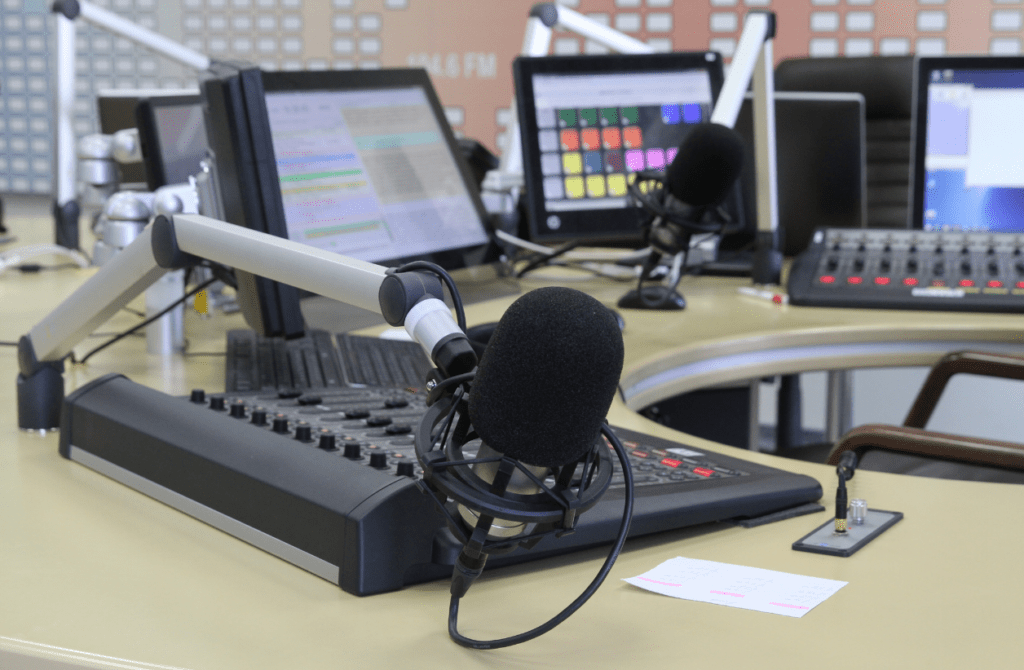 You'll also need a good quality internet connection as no one wants to watch a video that keeps buffering and breaking up. You can stream directly to the platform, or you can use streaming software to do multi-streams. This effectively takes your stream and puts it out over multiple platforms, allowing you to reach a much wider audience.
One additional option to consider is data quality software. It's not essential, but it can assist with all of your analytical data such as managing customer information and social media content in a cloud. It's a business tool that helps keep everything in order, from customer queries to content performance.
Which Streaming Platform Shall I Use?
Live streaming is now a big part of social media and all of the top ones like Facebook, Twitter, Instagram, and LinkedIn offer it as a free service. This is a great way to reach out to your audience directly to promote your message. It's also much easier to notify them right from your fan page.
YouTube is one of the most widely used platforms as it's all about video content. So you may already have video content on your channel, and live streams take it that step further to connect with your audience and give them exactly what they're after.
You can also stream on Twitch which is more focused on gaming and eSports, but this is changing to include other types of content. It's free to watch and follow, but it also offers a paid subscription service to help support content creators.
Another option is to host your own streaming via your website or host on a platform such as Uscreen. It gives them a more personal one-to-one interaction and keeps everything in one place, from customer information to every possible solution, while giving them extended digital brand engagement.
Then you've got content delivery networks (CDN) that will professionally stream your content around the world. These are more favorable to professional streamers as they're not as limited in functionality and give you more speed, quality, and security. CDNs are made up of a global network of servers to create the shortest route for content to reach viewers lag-free. It also helps hugely when your audience grows larger.
What to Live Stream?
If you've done video calls with customers before, you'll know that there's little room for error. After all, you're face-to-face in real-time, so it's much more of an intimate conversation where you can build a rapport and trust. Livestreaming offers something similar, only you're addressing many people at once.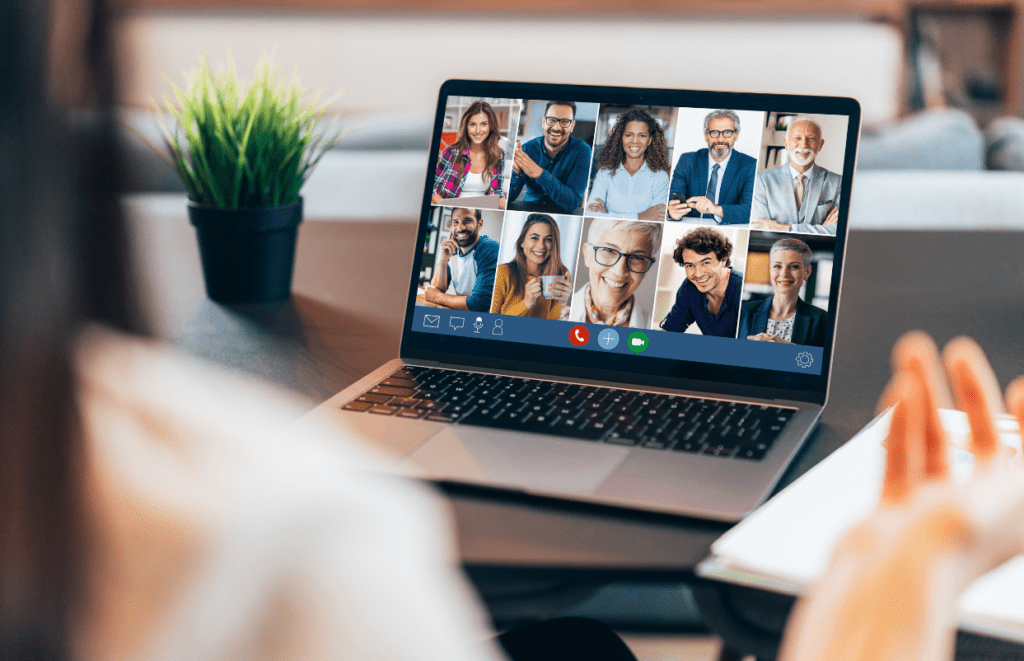 This means you need to choose a topic that your audience wants to know about. It helps to research what's hot, how your web pages are performing, what your competitors are doing, and what people are searching for and sharing.
Trending topics are always changing with the times, so it's up to you to stay on point and deliver what's relevant. This can put you ahead of the pack when it comes to going live with a topic everyone's talking about.
Collaborate with others in your industry to share information and promote one another. Find someone to sponsor your live event to drum up more traffic and introduce new experts on your topic. Measure your analytics to see what's working and what isn't. Research the latest news and trends to get ahead of the curve and be first in line.
Going Live
Before you actually go live, it helps to have a clear plan in place. Decide the best platform that works for your business and your audience. Then decide on your topic for discussion and create a basic script around it. This will help keep you on track so you don't lose your train of thought. Know your audience and choose a topic of focus that resonates with them.
Make sure you practice and test everything beforehand. That includes your equipment, software, and internet connection, so nothing can go wrong when the time to go live comes around.
To make sure your audience knows about it, promote your live stream a few days prior. Mention the platform you'll be streaming from, the time and day you'll be on, and what topics you'll be covering. This ensures that people will know what's coming beforehand so they can make sure they attend armed with questions for you.
Keep on top of your research and project management. If you're already aware of what people want to hear, you can be better prepared for the most common questions and issues they may be having. This shows that you care about message clarity and customer service, so they can trust you for the solution.
Keep Them Engaged
Getting their attention is one thing, but keeping it means playing the long game. Why should you care? Because just like any other content you produce, it's got to deliver enough value to serve its purpose, whether it's taking a specific action or coming back for more.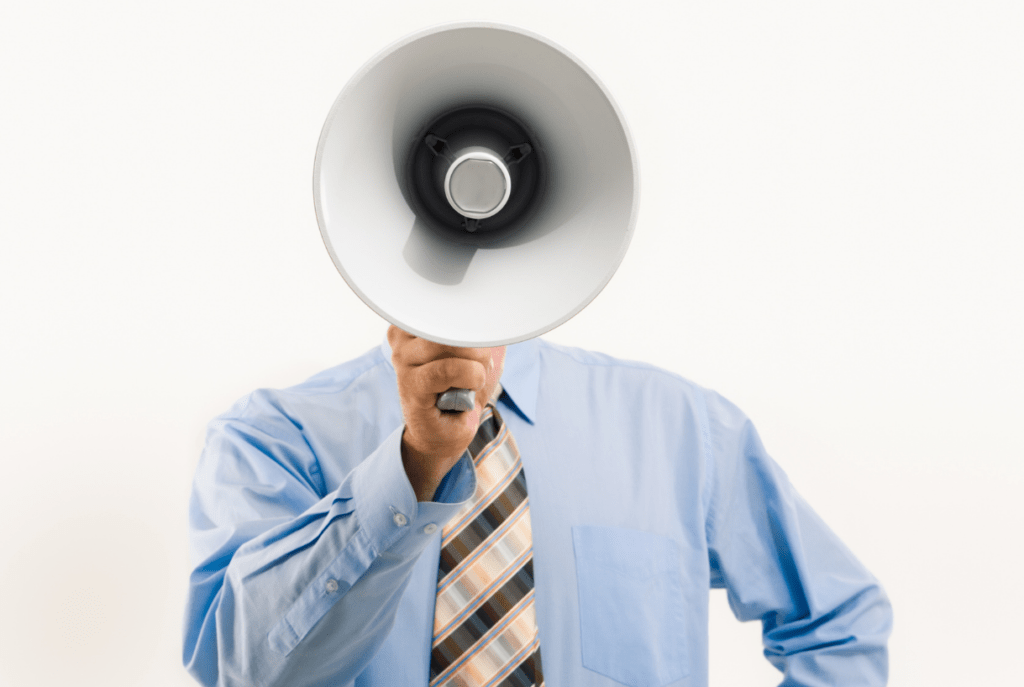 Because live streaming is so popular, it plays a large part in social strategy. Facebook's algorithm views it as one of the highest-rated forms of content. So, while it's widely used for news and announcements, businesses are also improving their message clarity and improving their customer service with it.
For instance, one way to improve your brand communication strategy is to run a live Q&A session. Not only does it require less manpower and resources, but it helps establish a relationship with your customers. It demonstrates your transparency and trust to your whole audience as opposed to addressing individual needs.   
If they're sending you questions, don't ignore them. The whole point is to be adaptable and available to their needs to create that trust-building engagement. Sure, you want to show them your content or new product, but if that's all you care about, they'll see right through it.
Live For Live Streaming
Live streaming isn't just a way for influencers to inflate their egos anymore. It is a very powerful marketing tool that connects your business to the people in a more open and personal manner that they appreciate. It's a way to bring even more content and boost your awareness while giving the people what they want.
And if you have a team that needs to develop their communication skills further, then live streaming allows them to do that by making them more adaptable and responsive to problems.
Online marketing and social media are always evolving, and if you have a business, you also have a duty to follow where your customers are going. After all, they're the ones who will come to you for solutions. So if you have the answer, it pays to deliver it in a way they can relate to and appreciate.
We like those who are more like us. So for a brand that cares and relates to its customers, this is a sure way to building long-lasting relationships and a loyal fan base for years to come. And now you know how to set up and create a successful live stream, you can deliver the best service and content to your customers and have them coming back for more.