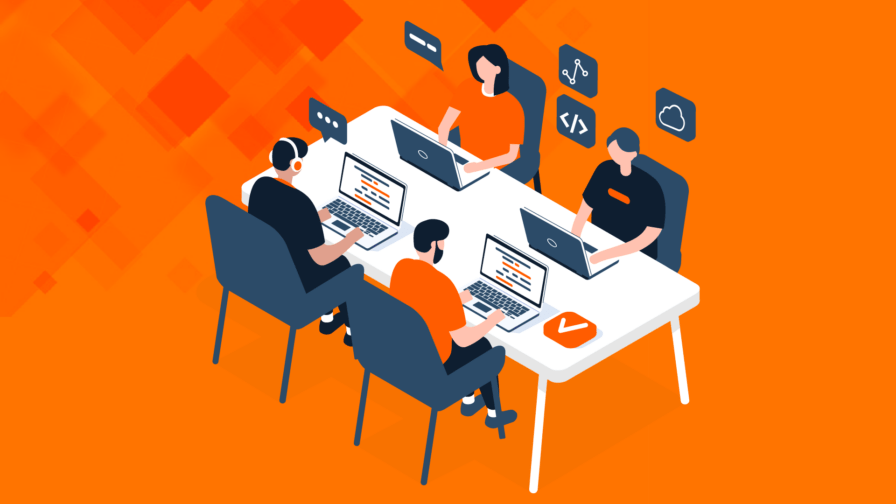 The world of finance is going digital at a rapid pace. Banks and startups worldwide are bringing their services and solutions to customers' smartphones and the Cloud. What are the fundamental skills you need to be a part of this boom? Discover them all in this infographic created by Codemotion!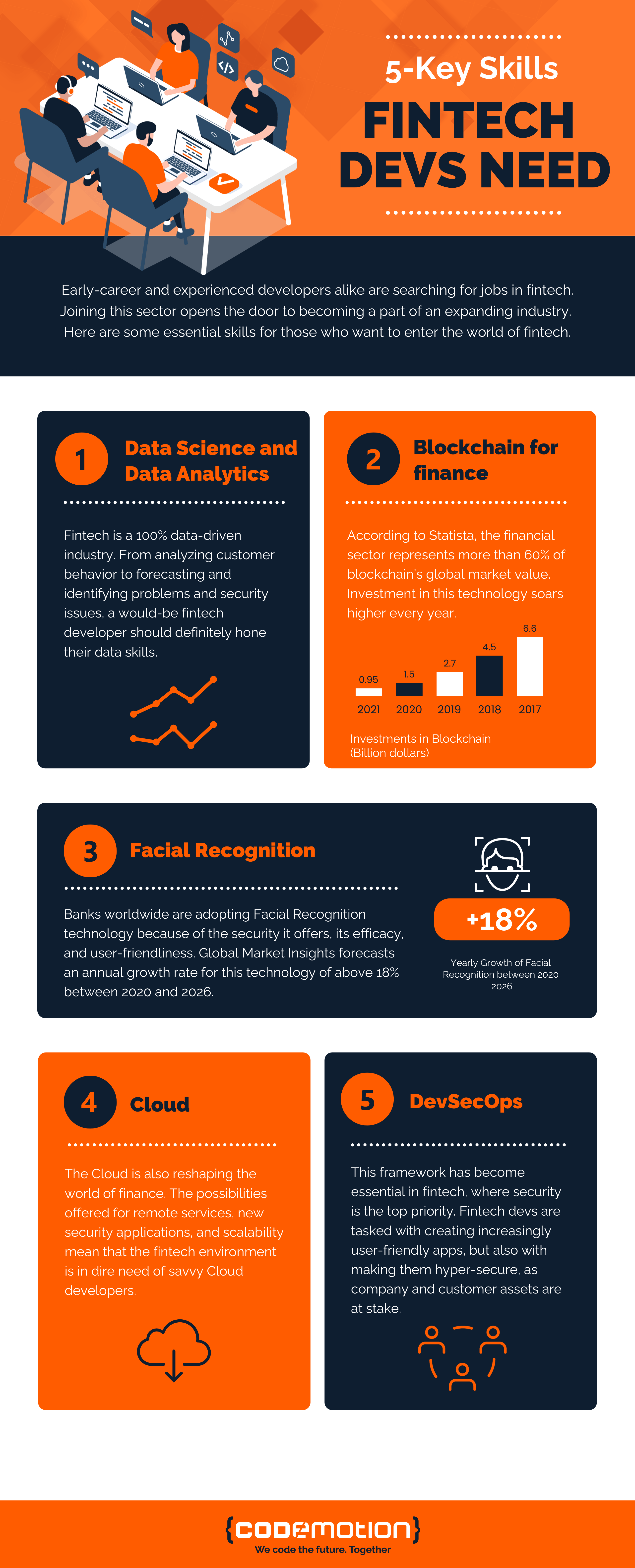 Some extra tips for fintech developers
It's not all about tech skills; if you're pursuing a job in fintech, the right mindset is likely to be a plus.
Have a mobile-friendly mindset
More and more users are managing their finances using their smartphones. Make sure your work is heading in that direction too.
Always be ready to innovate
Fintech is an ever-evolving environment, with many startups and banks looking to make their disruptive and innovative ideas reality. Having an open-minded approach is key!
Never stop learning
The latest technologies are being applied in the world of finance and technology, with security (for customers' and companies' money) and reliability the top priorities. Learning new techniques, being up-to-date, and honing your skills every day is essential in this industry.
Fintech pays!
Salaries vary a lot depending on the country you're working for, the company, or your experience as a developer and your specific role. However, Fintech companies generally offer above-average salaries (and other benefits) to their employees.
Discover more infographics by Codemotion
Did you enjoy this infographic? We are creating engaging and useful graphical visual content for developers for helping them stay up to date with the latest insights about trends, skills, and other aspects of the exciting world of IT. Discover and share the previous releases below: Top Developer Skills to Boost Your Career in 2022 and Eight Reasons Why Should Kids Learn to Code.