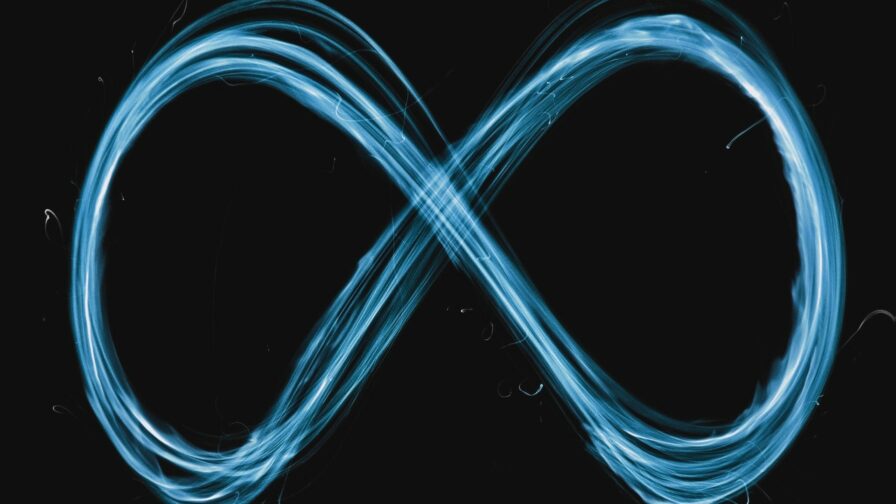 Let's dive deep into the possibilities, technologies, and challenges presented by this new digital environment in this guide created together with Deloitte.
1. Metaverse: what is it exactly?
Ever since Facebook rebranded to Meta, there has been a lot of talk about the Metaverse. Meta itself invested $10 billion into developing software and hardware that will be used to provide VR capabilities in the virtual space. Lots of major companies like Google and Nvidia have also pumped billions into these projects, and this has further created interest in this new space. But what exactly is the Metaverse? And do you need to invest in it?
What is the Metaverse?
This is a virtual online world that mirrors real life. However, it is not constrained by the limitations of the real world. In the virtual space, people can attend meetings, take classes, enjoy concerts, and even purchase items. As it grows, people may even start earning a daily living in the Metaverse. To access the virtual space, you will need a PC or smartphone, as well as accessories like virtual reality headsets and controllers. Since you can't be physically present in the virtual world, you will have to use an avatar to represent you. This is simply an animated character that you can customize by purchasing distinctive features.
Who is investing in the Metaverse?
As noted earlier, Facebook is a pioneer of the Metaverse, having rebranded to Meta in 2021. It is essential to remember that the technology required to develop the new virtual world has been around for a long time. That said, since 2021, lots of other tech companies have invested in the Metaverse. Some of the biggest companies that have invested in these projects are Google, Roblox, Unity Software, and Nvidia.
Aside from these companies, major non-tech brands have also made huge investments in this new space. These include Nike, Coca-Cola, Disney, Hyundai, Warner Bros, Gucci, and Walmart. These companies are investing by launching various NFTs or non-fungible tokens.
Finance giants such as Goldman Sachs and Morgan Stanley also predict that the Metaverse economy can be worth as much as 8 trillion dollars in the near future.
Why are Companies investing in the Metaverse?
This technology is still in its infancy, but lots of experts are speculating that people will move to this new space and one more reason for the growth and relevance of the Metaverse is also the growing interest in the world of digital NFTs. This presents a great marketing opportunity for brands, especially when it comes to developing digital NFTs for the Metaverse. Nike is one brand that has maximized the potential of this technology. It has created Nike NFTs, which can be worn by avatars in the Metaverse, and there is also a game where users can customize their own shoes and play football.
Online shopping sites are also investing in this virtual world as it will streamline the online shopping experience. For example, Amazon has launched a tool known as Room Décor, which allows shoppers to use AR to see how furniture will look in their homes. Other companies have created collectible digital NFTs for the Metaverse that help to support charities, and this further helps to market the brands.
According to Bloomberg, the NFT market surpassed 40 billion dollars in 2021, and Web 3.0 is expected to be a new environment for growth for these assets, more than a good reason for considering an entrance into this new digital universe.
Other sources such as Tokenized also estimate a sustained growth of the NFT Market Size towards 2025.
2. What can companies do in the Metaverse?
Before you invest in this virtual world, you first need to understand how it can help your company. Let's see what companies can do in this virtual space.
Training and education
Companies have been moving to remote or hybrid working environments. The rise of the virtual online world has been highly convenient in this context. Largely because of the Metaverse, the global e-learning market is expected to grow from about $180 billion in 2020 to about $400 billion in 2026. Also, different studies are starting to reveal the many benefits of learning in VR scenarios.
Events
The virtual online world is also ideal for corporate events. Online events have been happening for a long time on platforms such as Zoom, but they have been missing personal connections. This problem will be solved by the Metaverse. In this space, individuals will be able to move freely and have two-way dialogues. The technology is also going to transcend location and language, which makes it ideal for corporate events.
Banking
According to a survey conducted by The Financial Brand, 47% of bankers are sure that, by 2030, customers and users will use Virtual Reality for conducting their banking transactions and activities. But some banks are already interacting with their customers in the Metaverse, like South Korea's KB Kookmin Bank. Using a VR headset, their clients will be able to interact directly (using avatars) with their employees, offering a fully personalized experience for them. More possibilities? Cash withdrawals, NFTs, and investments through the Metaverse are in the making by different financial institutions.
Ecommerce
E-commerce is another major aspect of this technology, which is why giants in this sector have been investing heavily in the Metaverse. Some of them are Shopify and Amazon. One method digital businesses can use in this new space is by allowing people to purchase NFT items, which can later be redeemed for early access to new product launches. NFTs can also be used as passes for special events.
Clothes stores can also let people try on the clothes virtually, after which they can make the purchase over the internet. With augmented reality technology, people will be confident in the fit and quality of a product before buying. From the customer's perspective, there will be even less need to visit actual stores. This technology will also help merchant lower their return rates and broaden their customer base.
In the virtual world, product discovery will also be a lot more seamless, and this will further push shoppers to these stores. Since the whole thing is done virtually, the shopping experience can be customized at a very large scale.
Other possibilities
The real estate industry will also experience a massive transformation with this technology. Instead of scheduling house tours, these can be done virtually in the new space. The technology will even allow buyers to see how their furniture would look in the new place.
The gaming sector will also benefit significantly from this technology, which is why Roblox has invested large sums of money in the technology. To engage players better, the games will allow players to communicate and interact with virtual avatars.
3. Your Essential Guide to the Metaverse
This online virtual world has been made possible by a number of technologies. Together with Deloitte, we crafted this roadmap for setting up the two key steps for starting your experience in the Metaverse. Let's take a look: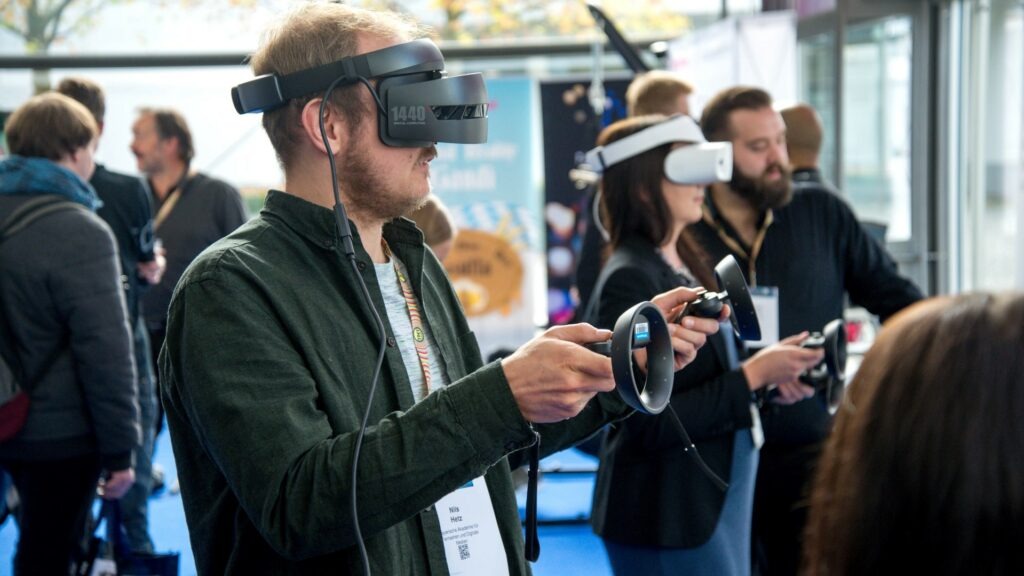 A. Define Your Business Strategy
Everything starts here. What do you want to sell in the Metaverse? Or is it an experience or service that you will be offering rather than an eCommerce? Whether your company is part of the fintech environment or you're part of the entertainment business, this first question is what will ultimately define the next step.

Before diving into the tech aspect, it is key to define precisely what you will be offering in the Metaverse, and not just rush into it blindfolded. Here's where the marketing, finance, and product teams have to come together and come up with a clear idea that takes into account the possibilities offered by the Metaverse and how your product or service will leverage it to achieve your KPIs.
B. Design the IT Architecture
After you've defined your business strategy, CIOs / CTOs must adapt and extend their Information System in order to be able to actively connect to the Metaverse. As mentioned before, the Metaverse is still a universe in the making, so it's difficult to clearly identify every possibility. However, these are the technologies that, as of today, will definitely become the foundation of any business in the Metaverse:
AR/VR Technologies
These are the cornerstone technologies of the virtual world. With these technologies, the new virtual world is able to have real and virtual environments, and users can enjoy 3D visualizations of objects. AR and VR have also made real-time interaction possible in the virtual space. AR has been easier to market since it can be installed and used on any camera-enabled device. In contrast, VR requires users to purchase wearables. While AR helps to add immersive elements to objects, VR is an entirely simulated environment. Virtual reality can also help to deliver sensory experiences. Metaverse apps have to use a combination of AR and VR, which is known as Extended Reality (XR).
Artificial Intelligence (AI)
Artificial intelligence has been an essential part of social media and other online services. In the new virtual world, AI will be used to direct content and action. For example, in online stores, the bots will use your data to determine which sections of the store you need to see first. Artificial intelligence will also help with automatic translations, thus eliminating the language barrier in the virtual space. Other applications of AI include workflow automation, automated quoting, and editing.
3D Modeling
3D modeling is used to create characters and environments, and these are very important in this digital world. A key application of this technology is in the development of NFTs. These can be sold in the virtual space as clothes, shoes, plots of land, or even buildings.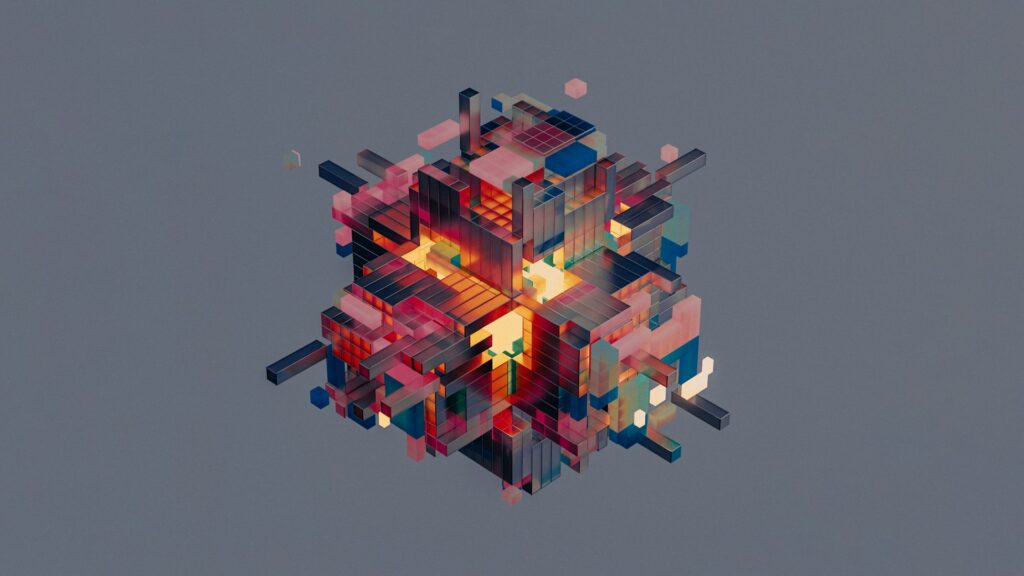 Other technologies
Another technology that is used in the new virtual world is edge computing. This is simply a system where data, applications, and processing are stored in devices or hardware at a single network. In this way, the elements don't exist entirely in the cloud. This technology helps to improve the quality of service and reduce service latency, and this results in a superior user experience. In the new virtual world, lots of applications require predictable and real-time latency, and this is made possible with edge computing.
5G technology is also set to be a major part of the virtual world. Fortunately, most of the developed world has developed sufficient 5G infrastructure, and this will allow us to realize the full potential of the metaverse.
The new virtual world will also be made possible with blockchain technology. This was first introduced with the development of Bitcoin, and it has grown significantly over the years. In the metaverse, blockchain technology is used for cryptocurrency transactions and NFTs, both of which are central to the functioning of the space.
4. Conclusions
The metaverse is set to be highly disruptive and can significantly alter the way we use the internet. For this reason, your company should focus on developing its own strategy for the virtual space. Enlist the services of a tech consulting firm to help you understand how you can grow your business on the metaverse. Since this technology is still very new, tech communities, architects, and firms like Deloitte have a major role to play in helping companies grow in this environment.