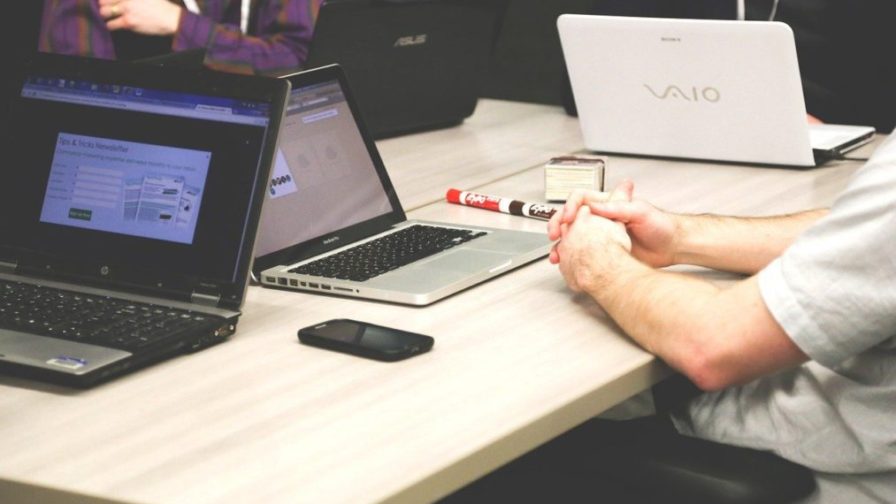 There is a plethora of definitions of a startup. Many are quite different, but several agree on some common aspects. Paul Graham, one of the most famous entrepreneurs and investors, known for being a co-founder of Y Combinator, gives the following definition:
"A startup is a company designed to grow fast. Being newly founded does not in itself make a company a startup. Nor it is necessary for a startup to work on technology, or take venture funding, or have some sort of 'exit'. The only essential thing is growth. Everything else we associate with startups follows from growth."
Given such great importance on growth by one of the most admired minds of the startup ecosystem, it was particularly interesting during Codemotion Rome 2019 to hear Melanie Rieback's talk and ideas about post-growth entrepreneurship.
Melanie is CEO and co-founder of Radically Open Security, a not-for-profit security consultancy firm. She describes how she adopted a new philosophy for creating a business, which distances itself from the general ideology of Silicon Valley.
"The only essential thing is growth. Everything else we associate with startups follows from growth."
She introduces different ideas of the Silicon Valley world, starting from growth to venture capital, exits and more. The general life-cycle of a startup is the following: the fuel is funding. Hence, founders of startup spend most of their time and energy raising funds from venture capitals, from seeds of hundreds of thousands of dollars to series rounds with millions of dollars. These funds are then used, guess what, to grow. Growth, as stated by Graham, is a fundamental part of the startup life-cycle. Ventures expect your startup to grow exponentially in terms of customers and profit. Countless books, courses and ideologies exist around this single fact and a new professional figure was born from this mindset: the growth hacker, a marketer of the new millennium.
When funding your startup, ventures give you money in exchange for shares in your company. This means that an investor becomes the owner of a certain percentage of your business. This is one of the main points highlighted by Melanie: venture capital is a mechanism that is often designed to keep the big names, who are currently leading the tech scene, in charge for the following years as well. Buying a share of your company allows big companies to have a small level of control over it, she explains. Furthermore, a common goal of startups is the exit; when a big company acquires a startup, the amount paid is split between the shareholders. This is the moment when a founder and the investors can receive a huge return, establishing the whole process's "worth". Big companies, like Apple, Facebook, Google, etc. buy several startups each year in order to incorporate promising tech growing from startuppers all around the world and then use their expertise and developed tech to remain at the lead of the Silicon Valley ecosystem.
The whole process, as Melanie explains, can be very harmful to the whole economy. She insists that this tremendous growth can be damaging for communities, while also being unnecessary, and can lead to early catastrophe. In order to prove her point, she uses both metaphors and real-life experience from her company.
She explains that a different way of growing a business is based on bootstrapping: the process of financing a company with one's own money, instead of relying on external funding. This allows a founder not only to keep control of any part of the company, but also shifts the priorities and modus operandi of the business itself. With a lot of early funding, it's not rare that a company starts spending on unnecessary stuff, hiring many people, getting big offices and so on. It's not rare for startups that received remarkable funding to go out of business when certain goals are not reached due to erroneous spending. Instead, when starting with a little personal money, all the energies and focus are spent on essential stuff. Melanie describes how, when starting her company, she didn't have big funds to hire people, so she preferred to focus on freelancers. This strategy allowed her to grow her company over time, at a steady but constant pace, by bootstrapping the whole process.
Melanie also compares the evolution and growth of companies with the evolution of biological systems, like trees. As she explains, many systems, like trees, grow very quickly in the first period of their life and then stabilise or grow little by little, allowing and helping other systems to grow as well. She describes a series of possible post-growth business, that could help society in various forms, instead of relying only on the Silicon Valley ideology based on venture capital.
This talk gave the audience a different perspective on how to start a startup, trying to go beyond the ideology of venture capital and proposing a different method that, as Melanie shows, can lead to a successful company. It is, therefore, important to consider all the possible paths that exist to bring an idea to life, from venture funding and startup incubators to bootstrapping. A monolithic ideology can be harmful to the whole tech society, while a series of different mindsets can help startuppers, developers, businessmen and more learn from one another, in an everlasting evolution.
If you want to have a look at Melanie's speech, here is the the full YouTube video: