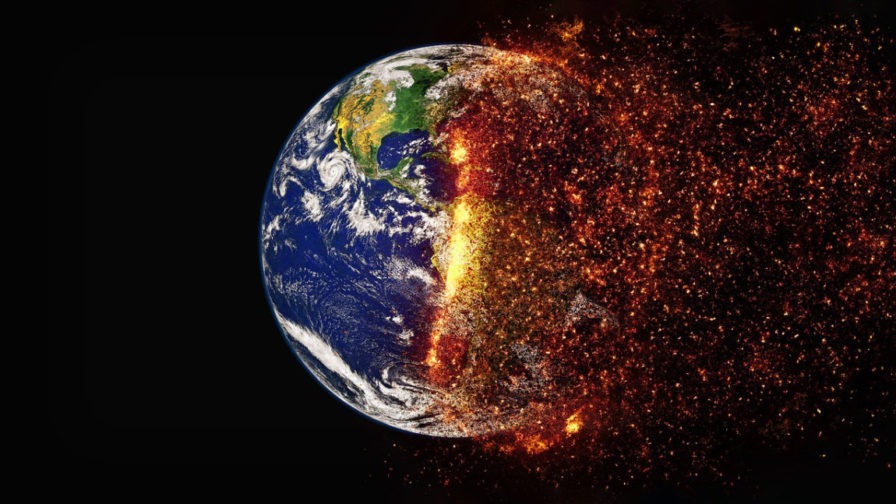 IBM and the David Clark Cause, in partnership with United Nations Human Rights and the Linux Foundation, recently launched the third year of Call for Code Global Challenge — an annual competition that invites developers, data scientists, business analysis and others to build applications fueled by data and open source technology such as AI, cloud, blockchain, and IoT. IBM works with the winning team to fortify, test and deploy its solution through IBM's Code and Response initiative. This year the competition has expanded to two themes – Climate change and Covid-19.
The Challenge of Global Climate Change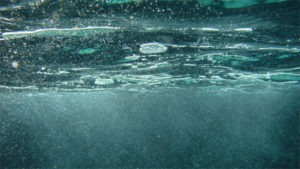 Since 1992, March 22, 2020 is World Water Day initiated the United Nations, to call for water access for all. Water scarcity is part of a global climate change reality we all are experiencing today. It is projected to continue to change over foll. How much the climate will change in the next years to come will primarily depend on the amount of heat-trapping gases emitted globally. We don't have a complete model of the Earth's behavior, so we don't know how sensitive the Earth's climate is to those emissions.
Your target: ten billion people on the Earth
Climate change has the potential to impact every ecosystem, every living organism on the planet. The human population is still growing at a very high rate. Deep researches have confirmed changing weather patterns, rapidly rising sea levels, and extreme weather events are proliferating around the world.
According to the World Meteorological Organization's annual statement in 2018:
by 2100, according to the United Nations, global temperatures could increase in the range from 3 to 5 degrees Celsius;
by 2050, the global population will touch 10 billion people, exerting further pressure on the earth's resources;
The year 2100 is far away from today, so things could change. On the contrary, 2050 is tomorrow for most of us.
Many scientific voices have listed and discussed all kinds of changes to today's life, due to the incoming weather conditions. To name one, according to NASA's Global Climate Change's website, the human race will soon experiment at least seven world-size revolutions:
Temperatures will continue to rise;
Frost-free season (and growing season) will lengthen;
Changes in precipitation patterns;
More droughts and heatwaves;
Hurricanes will become stronger and more intense;
Sea level will rise 1-4 feet by 2100;
Arctic likely to become ice-free.
We don't know which way each of these changes will challenge humanity, so let's imagine what will be the span if all of them occur in the same few decades.
All these keypoints are basically confirmed in a recent global IBM survey of more than 3,000 developers, first responders, and social activists. Out of all respondents, 77% agree that climate change is the single most pressing issue of our time. In the same survey, 79% of respondents agree that climate change is something that can be reduced or combated with the help of modern technology.
Global Climate Change: coding is the solution
On one hand, humanity is polluting and exhausting the Earth to its destruction. On the other hand, in fact, humanity as a whole is experiencing a new breed of solution-driven approaches to all kinds of problems. It is the technology inside the coding revolution.
Today, software development may be seen as a world-size, voluntary- and paid-based organization addressing world-class problems on a world-sized platform.
To be more precise, cloud-based, data-driven, and AI-empowered software development can support to unlock the human potential to cope with all the harsh challenges we are going to meet.
IBM is aware of both the Earth's conditions and the true soul of coding so they are willing to push for technological solutions in all fields, but about climate change especially.
That's why the organization is supporting this cause, allowing the best minds to meet in virtual space to work out these defiant problems. This space is the Call for Code Global Challenge.
What can you do to help?
The 2020 Call for Code Global Challenge calls on the world's software developers, data scientists, and other technologists to help halt -and possibly reverse- the impact of climate change with open source technology.
What is Call for Code?
Call for Code is an initiative by the David Clark Cause, sponsored by IBM, the UN High Commissioner for Human Rights, and the Linux Foundation. It is a call on innovators to create practical, effective, and high-quality applications based on one or more IBM Cloud services that can have an immediate and lasting impact on humanitarian issues.
The main services categories coming to mind are web, mobile, data, analytics, IoT, AI, or weather. To enter this challenge, the first environment in which to develop a solution needs to be deeply stuck with open-source software.
Teams of developers, data scientists, designers, business analysts, subject matter experts, and clever people are challenged to imagine and build solutions that foster three main kinds of solutions: water sustainability, energy sustainability, and natural disaster resiliency.
Winning solutions will be deployed in communities that need the most help.
What will you build?
You are required to create an application that makes an immediate and lasting impact in communities around the world.
There are three main areas of focus:
Water Sustainability
Energy Sustainability
Disaster Resiliency.
Today's basic coding technologies are artificial intelligence, the Internet of Things (IoT), the blockchain, and analytics technologies. All of them are provided in the Challenge, all hosted on the IBM Cloud.
Your team will be using AI, IoT, and the latest open source development resources in developing your project. These state-of-the-art technologies include RedHat OpenShift, IBM Cloud, IBM Watson, IBM Blockchain, and data from The Weather Company.
In particular, Red Hat OpenShift is a hybrid cloud, enterprise Kubernetes application platform. The container-based paradigm for the development of software offers today the best guarantee to reach your goal with the minimum of risks and the maximum of quality.
IBM Watson is the suite of integrated AI-based services ready to be used inside software solutions.
IBM Blockchain is a package bringing the user all the certification-based process of the distributed-ledger approach, without the pains of a correct implementation from scratch.
These are the main points about the open software to be used in the challenge. But software does nothing without data. The Weather Company delivers personalized, actionable insights to consumers and businesses across the globe by combining the world's most accurate weather data with industry-leading analysis. Knowing real-time and historical weather data is vital to building true answers to global solutions, thus the Weather Company is a critical example geospatial analytics.
Join the fight in response to COVD-19
In a very short period of time, COVID-19 has revealed the limits of the systems we take for granted. Call for Code was built upon the premise of activating the more than 24 million developers around the world, and harnessing their talent to make a real and lasting impact, by having their solutions deployed to those that can use them most.
With the unprecedented acceleration of COVID-19, and the strain that it is putting on the systems for how we get information, how we deliver education, and how we support communities, we have created an accelerated submission timeline to help identify, build and deploy solutions that address these areas quickly.
Therefore we have opened up an additional option for applications created for the COVID-19 track to be evaluated in April and recognized in May. This is in addition to the main competition timeline that closes for submissions on July 31, 2020.
What will you win?
There is a list of prizes for the selected participants in this challenge. Apart from the Grand Prize, in fact, four other solutions will be taken into consideration. Only considering cash money, the overall prizes exceed a quarter-million dollars!
Many other valuable prizes, not directly given in money, will be awarded to the teams to let them ease their success path.
The Grand Prize Winner enters a world that leads to global solutions. The list of what the selected team will be given is as follows:
USD 200,000 cash prize;
Invitation to the Call for Code Global Award Announcement;
Open-source project support from The Linux Foundation;
Opportunity for mentorship and investment in the solution;
Solution implementation support through IBM Code and Response.
The first and second runner up will be granted a 25,000 USD cash prize, while the third and fourth runner up will receive a nice 10,000 USD cash prize. The total money prizes, thus, top USD 270,000, apart from the other tools and expertise provided to the winning teams. The overall experience is something to remember for all participants.
The list of sponsors for the 2020 edition confirms Capgemini, Johnson & Johnson, Persistent, and Unity, adding Red Hat -an IBM brand- and NearForm. The initiative also has the support from the Linux Foundation. This is active support, as we may see from the recent attention given to the Clusterduck protocol, Project Owl's -the 2018 Call for Code Global Challenge winner- open-source solution.
Introducing Prometeo, the 2019 Call for Code Challenge winner
Last year, more than 180,000 developers from 165 nations participated in the challenge of finding solutions for the prevention and resolution of natural disasters, creating more than 5,000 applications. Adding to them the 3,000 apps coming from the first-year edition, the Grand Total of proposed innovations surpasses the 8,000 apps limit. Even larger expectations are set in the 2020 edition.
The 2019 Call for Code Global Challenge winner team, Prometeo, has created a wearable device that measures carbon monoxide, smoke-concentration, humidity and temperature to monitor the safety of firefighters in real-time and to help improve their long-term health parameters.
Joan Herrera, Prometeo's project leader, is a 33-year career firefighter. His experience motivated him and four teammates to create Prometeo, an AI-based platform, based on wearable hardware, to monitor and act on firefighter health and safety in real-time and over the long-term. His team of five also comprises a nurse and three software developers.
Prometeo is the first system of its kind to monitor the cumulative effects of smoke and other toxic substances on firefighters. It works by using sensors worn by on-duty firefighters to collect and track real-time health data. Data are sent to the IBM cloud and then monitored by professionals to detect trends and recommend interventions when needed.