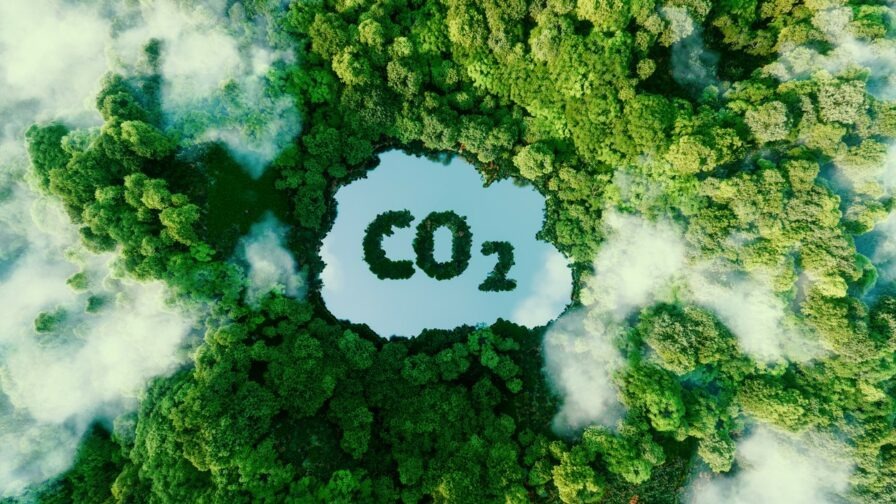 At the heart of the cloud computing argument is the question of cloud sustainability. Is it more eco-friendly, or are we better off sticking to traditional computing approaches? And even if it is sustainable, is it enough to justify it? This article explores the complex, nuanced world of cloud computing and its sustainability in the future.
This will be one of the engaging topics tackled during the Codemotion Conference – Milan 2022 in a special panel with experts Alessandro Confetti, Chiara Muzzolon, and Andrea Tosato. Don't miss it: check out the full agenda here.
The Cloud is Green
Today, sustainability and environmental concerns have become some of the significant drivers behind companies' initiatives and innovation. And cloud sustainability is at the core of this conversation. The advantages of cloud computing have been explored in avenues such as efficiency, unlimited storage capability, security and flexibility, and now sustainability.
Cloud computing has positioned itself as a more sustainable option, especially in comparison to traditional and local methods. But exactly how has it shown itself to be more sustainable?
1. Intelligent Infrastructure
Cloud computing provides centralized management of centers despite their geographical locations. Increasingly, these data centers have more intelligent infrastructure that facilitates more efficient use and energy saving. The data centers are also usually located closer to their powering facilities, which helps prevent significant transmission losses of electrical energy over long distances.
The backup power and cooling for these data centers also have a more efficient set-up that uses fewer watts to provide power. Indeed, their size is determined for optimal energy utilization.
2. Reduced Climate Impact
The latest studies show that companies that adopt cloud computing can reduce their carbon footprint by 90% for small companies and up to 30% per user for large companies. Traditional data centers also, on average, use a dirtier power mix than the typical cloud computing provider.
3. Lower Energy Consumption
Another argument in favor of the sustainability of cloud computing is the lower electricity use. A case study by Lawrence Berkeley National Laboratory showed that shifting basic software to the cloud saved a significant amount of power. The sheer amount of power saved was enough to power Los Angeles for a year. This could mean lowering the energy consumption of those software applications by up to 87%.
Cloud-native technologies such as Kubernetes and containers can also achieve a much lower energy consumption. Although not all workloads on the cloud are cloud-native, the cloud is the obvious place to host these workloads.
4. Smarter Energy Use
The tech industry has been shifting towards consuming as a service instead of purchasing and operating IT equipment. You only pay for what you need. This shift in the cloud-computing space can mark a departure from companies purchasing equipment and setting it up in anticipation of usage spikes in the server. The cloud is flexible depending on usage, with no machines sitting by idly (as is the case in traditional data centers). This highly utilized infrastructure makes cloud computing several times more efficient than traditional data centers.
And because of this higher utilization rate, the hardware will likely have a shorter lifecycle, prompting regular upgrades with new technology with better efficiency. And this higher efficiency hardware has a drastically lower energy consumption in the long term.
5. Ambitious Plans
Finally, big cloud providers have demonstrated great promise to be net-zero in the future. Their resources, influence, and scale sets them up with the ability to move market trends and meet sustainability targets. Many big cloud providers are already ahead of other industries in their plans to hit a net zero target. An example is Amazon's and Microsoft's promises that they plan to shift to powering their operations with 100% renewable energy by 2025.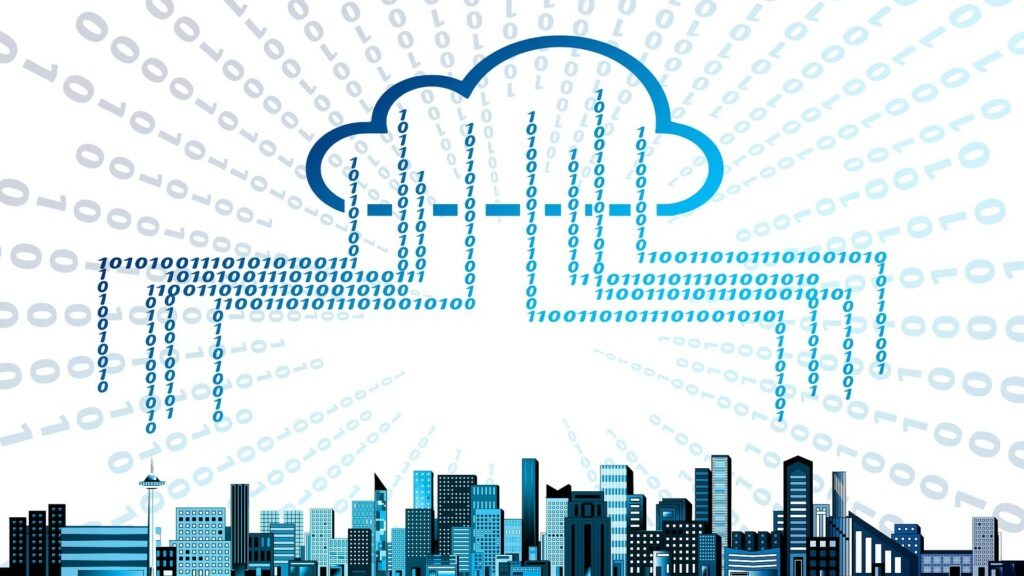 Is It Green?
But some dissenting voices argue that how cloud sustainability is achieved is far more critical and that despite its advantages, there are some problematic areas. While public clouds are much greener than traditional computing options, how each company uses cloud computing is more important in determining the sustainability of cloud computing. These include:
1. More Demand
The increasing demand for cloud computing means more energy will be needed for data centers. There were approximately 541 hyperscale data centers globally, with an estimated 170 more in the future. And all these data centers will need a lot of uninterrupted energy for processing, cooling, and other operations.
As the cloud continues expanding, its environmental impact will continue to expand. We will also need to cater to the increased material flows of water, heat, air, minerals, and metals. This continued demand for power from these data centers will limit the potential sustainability of cloud computing.
2. Poor Designs
Cloud sustainability is a deployment-specific issue. In many situations, poorly designed cloud deployment running on a green public cloud provider will generate significantly more carbon than an architecture fully optimized and running on a traditional data center.
Instead of deploying an under-optimized solution on greener technology, it would be much better to ensure that the cloud solution is fully optimized.
3. Optimized Application Development
Several testing services determine if specific applications live up to predetermined security, performance, and stability standards. However, developers have largely not focused on developing code and using applications that need the least amount of power to finish storage and computing applications.
4. Energy Source for the Data Center
The energy the data center uses also plays a significant role in the sustainability of cloud computing. Cloud providers may have data centers tied to farms that generate renewable energy, which is a step in the right direction. However, the data center that different companies use may not be using the data center ties to a renewable source.
Another consideration is that the data center could be in a location, province, or country that uses coal and other carbon-heavy power sources. Even if these data centers rely on renewable energy, cloud computing centers use an exorbitant amount of energy. Today, the cloud has a more significant carbon footprint than the entire airline industry.
With an annual power consumption of 200 terawatt hours, data centers collectively use more energy than entire countries. And all this energy accounts for up to 0.3% of total carbon emissions. These numbers get worse when we extend these calculations to the entire networked devices. This significant energy demand is due to the hyper-redundant nature of data centers. If one system fails, another is ready to replace it immediately to prevent disruptions in the user experience.
In some cases, only 6 to 12% of the energy requirement is dedicated to active computational processes, with the rest catering to fail-safes.
5. Waste
The halls of data centers are filled with highly valued, specialized assets. These assets, including air conditioners, transformers, power distribution units, batteries, and cables, are regularly decommissioned and disposed of when they fail to perform to high-reliability standards. They are also disposed of when their warranties expire or are made redundant. Some of these disposed parts have toxic components that must be disposed of and not reused.
While efforts are underway to improve equipment designs to give them a longer lifespan and increase their friendliness to repair, we are not there yet. And even with these initiatives, sustainability champions such as Greenpeace estimate that more than 84% of e-waste is not recycled.
The cloud is both technological and cultural, and its sustainability depends on our will and imagination to make it so. Ultimately, the future of cloud sustainability will depend on our design choices, deployment of these designs, and ensuring that the cloud computing system and infrastructure are as optimized as possible towards sustainability.