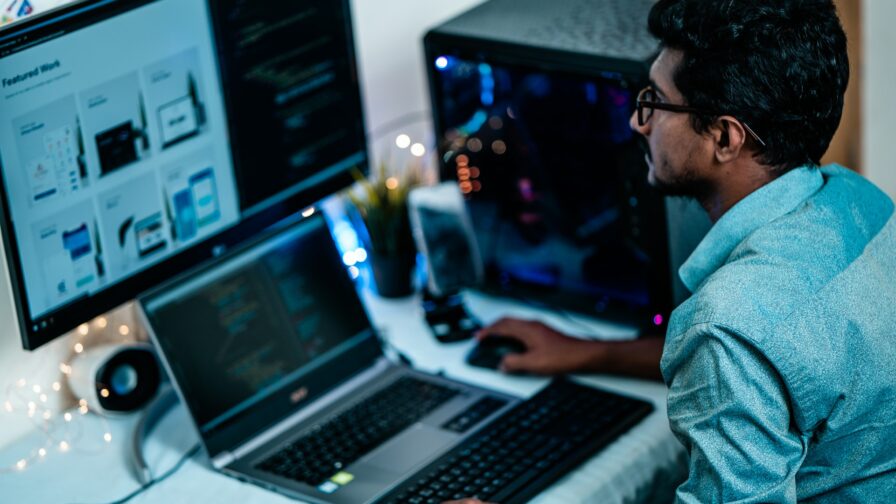 Low-code and no code applications are gaining traction in the digital workplace. According to Gartner, 70% of new applications will use no code or low code by 2025. This is a huge increase from 25% in 2020. The IT industry's skills shortage is well-documented, meaning organisations cannot rely on IT professionals to build applications or streamline software development. However, low-code and no-code platforms can perform the operations and empower non-technical employees to build applications.
No code technique facilitates the creation of software or information systems without code. You use codes from an open library to create any software application. With low code platforms increasing, non-developers capable of designing software applications are rising, closing the gap in software needs. Hence, you build the application without handwritten code instead of programmers coding the software. Low-code platforms rely on a small percentage of handwritten code to operate, but no code implies the absence of written code in the software.
The reasons behind the growth of low code
Organisations are looking to become more agile. Hence, they develop web and mobile applications to fulfil customer demands and automate business processes. Since IT talent is scarce, tools that automate the development of applications are critical. Companies are turning to low-code application platforms to meet the growing demand for application delivery and tailored automation workflows. Some of the reasons for the increased adoption of no code and low code include:
It saves time, also for devs
With the increasing competition among businesses, it is crucial to deliver applications and software solutions faster. Unfortunately, developing complex software and applications is time-consuming. Developers spend hundreds of hours writing code for software and will need more time to customise the software and improve efficiency. With low-code platforms, the software or application can move from an idea to prototyping faster since it requires minimal handwritten code. It would take a few days to develop apps on low code platforms instead of months of writing code.
When developers spend less time writing code, they can focus on creating more responsive software. Developers will have sufficient time to create responsive applications that meet customer demands. Besides, with the evolving needs, your team will have sufficient time to anticipate customer needs and develop software and applications that meet those needs.
Low-code platforms can also handle the development of complex software and applications. According to Gartner research, no code technologies improve innovation and facilitate the adoption of a composable enterprise. A composable enterprise is a software or application that is architected and agile; it allows real-time adaptability and resilience in uncertain times. No code platforms also assist developers in recomposing packaged and modular components to improve business capabilities and create adaptive custom applications based on changing business needs.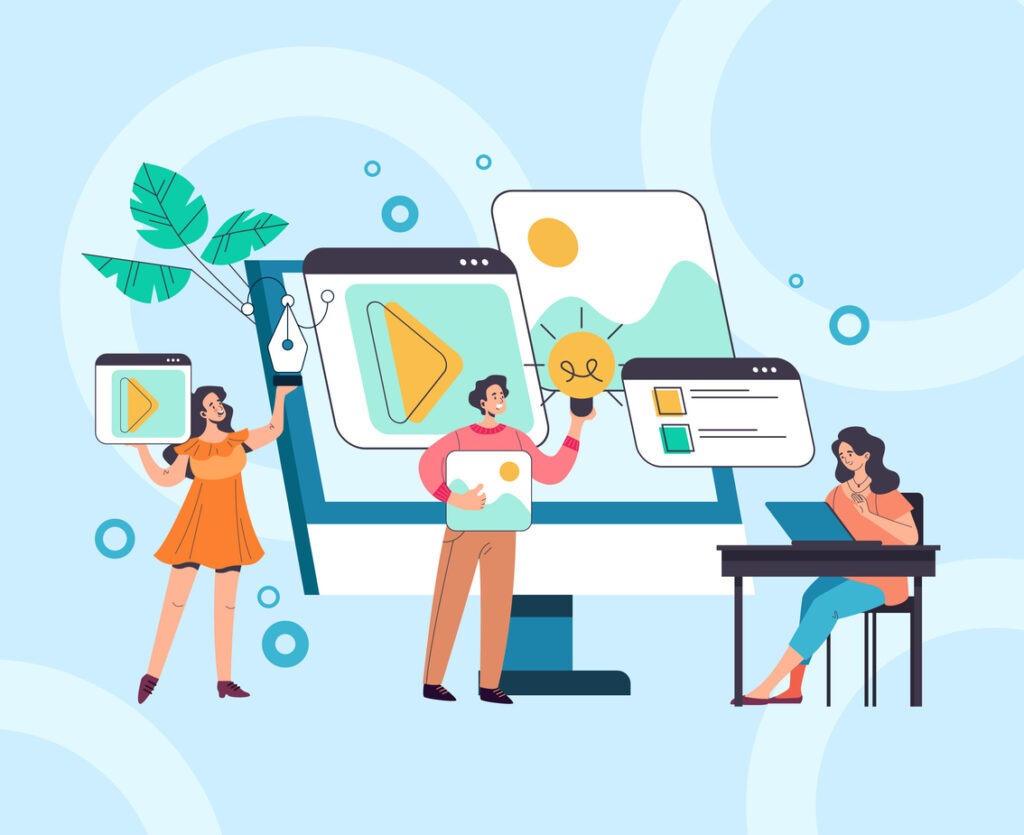 Avoids repetitive or complex tasks for non-developers
No code platforms already have the building blocks in place. When you have the foundation, the development process is accelerated. That means you can avoid repetitive tasks and focus on optimising the application or software to meet your customers' needs. For instance, during software or application development, programmers have to repeat a set of instructions multiple times when writing the code. Such repetitive tasks are time-consuming and reduce the time that a developer spends on creating software.
Low code platforms handle the repetitive work, and you can spend more time creating. You will keep up with the speed of your business and minimise application backlogs. You are also assured of high-quality applications since the speed of developing the software doesn't affect the quality of the applications. You will have more time to test the applications before they are released to the market.
Non-developers with minimal coding knowledge can also develop applications since the low code platforms handle the complex task. When you have the building blocks of software, you can easily customise the application to meet your customers' needs. No code platforms allow non-developers to use drag and drop when creating software by providing tools for developing complex applications. With the foundational blocks, your development cycle will move to prototype faster without needing professional programmers.
Cost savings
Businesses are always looking for ways to optimise costs without affecting service delivery. When you use traditional software development methods of handwritten code, you are likely to spend more. For instance, you need more programmers and developers to write and edit the foundational code for the prototypes. Since coding is prone to error, you also spend additional resources correcting the code and software testing. No code or low-code platforms can help you save money in the following ways:
Reduces recruitment costs: Companies are scrambling to recruit tech talent, so you cannot find a developer to create software for your business on short notice. Finding a developer for your applications or software development needs is costly. However, if you use the low code platforms, non-developers can design applications, saving you on recruitment costs.
Shorter development time: In software development, time is money, and no code accelerates the creation time. With no code tools, you have pre-made components, building blocks and templates, hastening the development time. The seamless integration and pre-existing applications accelerate the time it takes for the application to hit the market.
Facilitates agile process and meets customer demands more quickly: When you use low code, you reallocate IT resources to create modern and low-maintenance apps that save you money. Responding to customer needs faster saves you money in the long run. Keeping up with the changing demands helps you maximise the talent of your workforce.
No code or low code tools are super cool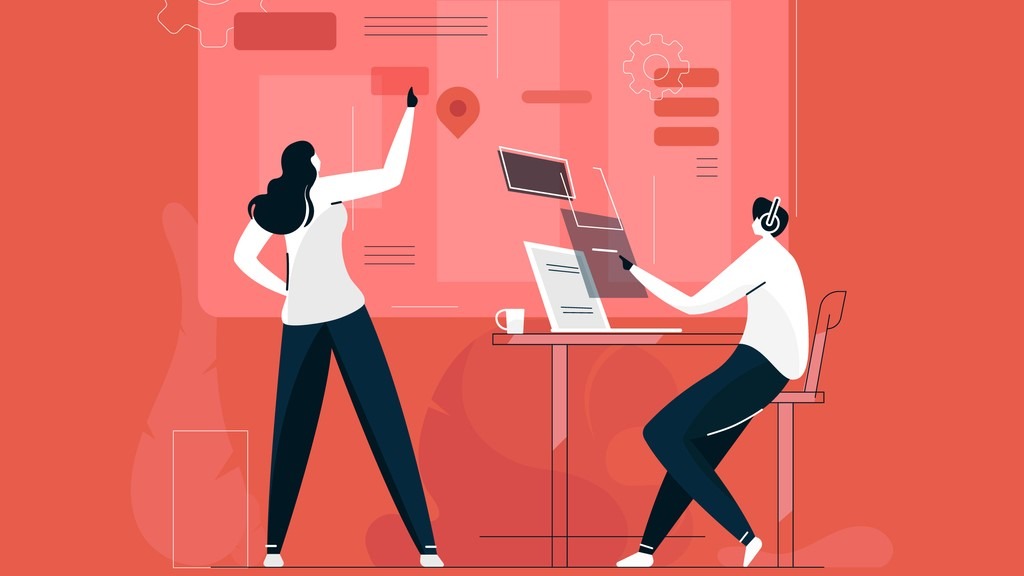 The digital era is changing rapidly, and businesses are recognising the need to digitise their operations. Companies in the early stages of machining learning and artificial intelligence will benefit from low-code platforms. The best part is that no code tools are available for various industries, and it is now feasible to design complicated programmes without hiring developers. Some of the tools to check out include:
Mendix: The Mendix platform is a development platform that assists developers in developing and creating multi-experience applications that rely on the internet of things. Mendix can create applications and software for big and medium businesses. The platform provides tools for building, testing and deploying applications for various industries.
Microsoft Power Apps: Microsoft Power Apps is a service that helps designers in building custom business apps. You can use the platform to build custom applications fast without complexity. The functionality of the Microsoft Power Apps service is impressive since it provides pre-built artificial intelligence components. You can also integrate various extensions to the software built through the platform.
Nintex: It is a low code platform that helps your business develop automation tools. You can use the platform to create software for process management and workflow automation. The automation tools created can help you foster growth in your business.
OutSystems: The omnichannel platform allows businesses to build applications and software in various mediums. The platform's best features include real-time performance dashboards and strong security measures.
Quickbase: The low code platform is used to create workflows and can help your team find solutions and improve operational efficiency. No-code is also available through Quickbase, and you can access a pre-built marketplace and third-party integration options.
Conclusions: Will low code replace developers?
Low code is revolutionising the way companies build applications. The scalability and flexibility of no code platforms have made them the go-to solutions for companies. You can create custom applications quickly and use them to meet customer market demands. Given the advantages of low code and no code platforms, it is logical to assume that the platforms will replace developers. While the low code and no code platforms could be full-fledged replacements for handwritten codes, companies will still need developers to optimise the applications and software. Businesses that leverage the no code platforms enjoy huge benefits and can increase revenue by keeping up with customer demands. You can embrace no code platforms and automate your workflows.