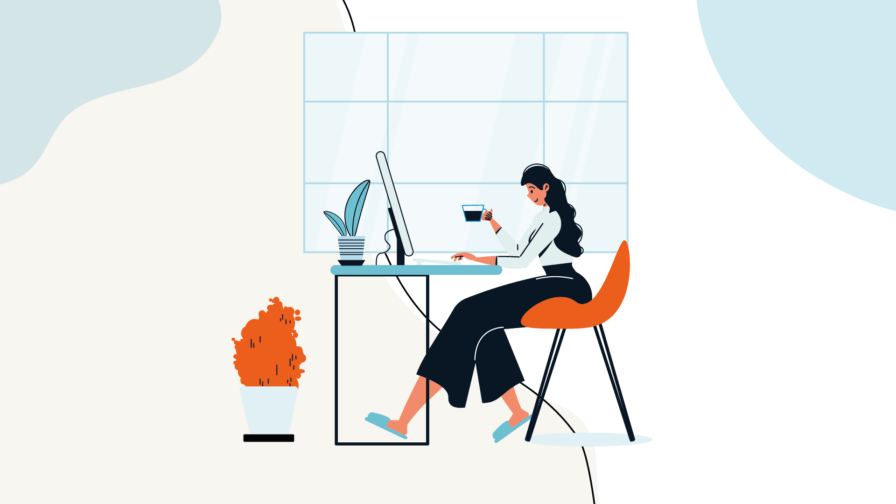 With many countries and companies slowly returning to the office and the 'old Normal' ways of working, the debate around remote working is picking up pace: what have we learned about remote working and smart working during the COVID pandemic? What is the situation in the IT world? What do developers want and what are companies offering? Are any special skills required when working remotely?
Remote and hybrid working has offered many benefits to both companies and their employees, especially in the IT world. In the long run though, some downsides are also becoming apparent, especially for developers working fully remotely.
The upsides are apparently more important, especially for developers, who are enjoying both an increase in productivity and more freedom. On the other hand, their employers have also found new ways of scouting and hiring talent, as the place of residence is not the main filter when searching for a candidate anymore.
Discover the insights gained and lessons learned in this infographic from Codemotion.

Of course, there are different opinions on the matter, as many experts still are unsure about the long-term effects (or consequences) that remote working can have both for employees and companies, especially in the full remote mode. However, the main sentiment appears to be more than positive.
Discover more infographics by Codemotion
Did you enjoy this infographic? We are creating engaging and useful visual content to help developers stay up to date with the latest trends, skills, and other aspects of the exciting world of IT. Discover and share our previous releases below, covering different topics of the life of developers such as key skills and frameworks for 2022, reasons for learning to code, essential tips for working in the Fintech industry, playlists, and much more.