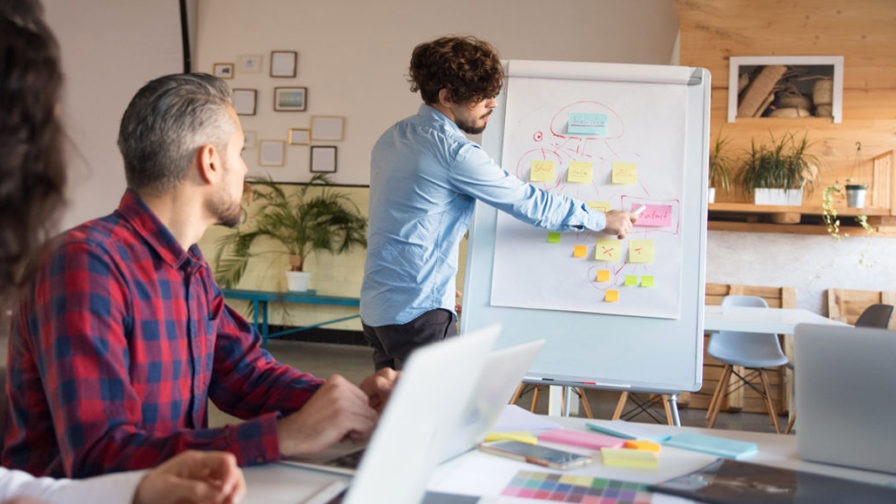 One of the typical new year wishes from Community Managers is to finally find the best tools to organize and arrange their community. There aren't magic bullets, and usually Community Managers rely too much on what it can be called "natural selection", instead of looking for good community management tools.
ommunities tend to organically organize themselves, but at some point a CM would want to have a sense of control and establish some starting points to know who's active, who's not, and how high its community can "jump". Without that, no one will ever become a better community manager.
Structure and organize your community
This is something that sometimes can be more complicated than one could expect. It is a demanding task. But most of all it can be really hard to convince people in any given group that one's control over the others can bring benefits to everyone. However, it's obvious that communities that are organized tend to be more successful and have more visibility amongst their peers.
So communities that start with the premise of being organized will suffer less once they have a structure, or they will have more facilities to structure their group of interest. On the other hand, communities that haven't been conceived in a structured way will have more issues or probably will miss some valuable opportunity to grow in a good way.
However, like it has been mentioned above, there are no magic tricks here, and sometimes a well organized community suffers and struggles to improve, while chaotic communities have more visibility and increase their numbers quickly and easily.
Yet, from a long-term point of view, well documented projects and a structured team of affiliates belonging to the same community and sharing the same goals and values have proven to work better. As a result, they also tend to attract more attention, trust, people, and opportunities.
In the long run, communities that start with clear ideas, objectives, information (or documentation) tend to survive and be more successful. Your most difficult task will be to convince everyone in your community that this is the way to go.
Understanding where to start from and which tools to use is key. Fortunately, there are plenty of options and resources out there, but finding the best toolset for your purpose can sometimes be frustrating, and your previous experience could even be misleading.
Rome wasn't built in a day
The problem is that, most times, we want immediate results. That's why short-term goals are preferred. However, this is neither healthy nor realistic when managing a community. Learn patience fast, accept frustration as part of the process.
As you'll soon realize, a successful community cannot be built in a short time and effortlessly become renowned. Rather move one step at a time. Decide what type of community you want to build, then get your first peers involved and agree with them on the basics of your community, like governance, and roles (check out this very interesting template by Girlsguidetopm.com on how to organize roles).
Finally, create a document with all the information so that all members, present and future, will know what to expect from you and what rules to abide by.
Then come the tools. To avoid discussions over standards, ideally you should rely on the cloud. Back in the days, communities used different variations of wiki tools (you can read about some that are still available in this article – but, nowadays, the best tool is undoubtedly Google Drive.
Maybe, you expected us to surprise you with some incredible unheard-of tool, but most times the best solutions are already there under your nose! It's just a matter of how you use them.
Start by creating folders for team and project, and structure them in years or months depending of your activities. This will also help you to keep track of who is the owner of any specific task or role. Try to avoid creating a random documents in which you throw in everything as it will soon become to long and confusing for everyone, including yourself.
Other useful tools that you might want to consider for the job are:
Evernote: probably one of the most famous, with several features that can be used not only to create cool documentations, but also to take notes during meetings, make plans, etc.;
Notion: simple and straight to the point but also complex and highly customizable once you get to grips with it, right now it is one of the best tools available for many kinds of collaboration;
Boostnote: another simple option that tends to be more appealing to us developers for some options like the possibility to use Markdown and to preview the formatting.
Spreadsheets, spreadsheets everywhere
Once you have chosen the right tool for you, what comes next, you may be wondering. Again, the answer is simple: spreadsheets! Google Drive is the most obvious option here, but some may prefer more evolved solutions like Airtable or Coda. Both can also help you create shared calendars and contact lists.
But when you start to dig down into your routines, you'll find out that something more is necessary to make sure that you can organize all our activities and keep track of everything. As programmers, we are all aware of Gannt charts and Kambans, as well as of tools like Jira, DevOps, etc. But there are tens of project management tools that could best fit your new activity. Give it a go to Trello or Asana, just to mention the most popular ones.
What about creating useful contents for your community though? Start with a Content Plan to schedule and organize your social media calendar, then track how your community page performs with the right Metrics/Analytics – especially if you also have a blog.
Community Management Tools: the joy of being organized
There's a certain joy to being organized. Being organized is much better than randomly performing tasks, assigning members to projects, etc. People will feel more empowered and everyone in the community will understand their role and what the goals are.
But there can be non organization without a contract of some sort. Otherwise, if your members don't follow the documentation, or if the documentation is not clear, everything about your community. Most likely, you'll end up spending most of your time trying to explain things rather than working on something. So the first pillar of an organized community is that the leader, or the board, leads by setting the example.
Basically, structure is nothing without discipline. That's the most complicated part in a community made of volunteers where people usually collaborate in their free time. But if you accomplish that, your chances to succeed will increase dramatically.
Under certain circumstances, especially when your community has grown quite big and authoritative, acting like a dictator will be accepted by other members because you will have proven your value and gained their trust. In such case, do not take the role too literally, though! While you'll be able to further structure your community as you please, decide which tools everyone must use, and who will be held responsible for specific activities, never forget to get your members involved by informing them of your decisions and what motivated them.
Clear guidelines will boost your community
Having clear objectives and a clear path to follow in order to achieve them requires clear guidelines. Setting up limits, defining procedures, assigning people to lead or mentor a project is fundamental to boost a community.
This means more documentation to be produced, of course, but if you don't share the objectives, it will be impossible for others to understand how things work in your community. By investing your time in creating proper documentation, eventually you will be able to avoid bottlenecks and delegate some of your tasks. You'll also find out that by explaining procedures to others in written words you will be able to see your own community from a different perspective and find new ways to improve it.
Along with clear guidelines about how the community works, you also will need to take care of your members. So, setting up some limits will be also necessary. A clear Code of Conduct can be a good starting point. As a matter of fact, is allowed and what's not in as much detail as possible.
This is quite probably the most delicate, yet the most important, activity on your road to success, as it will grant you more control over your community's true nature and scope. Hence, over time you'll be more likely to build on solid foundations and attract the kind of members you really see fit for your community.
To be continued…
These guidelines can be seen by some as common sense, or as some sort of power up by others. After all, like we mentioned at the beginning, chaotic communities also exist and thrive, but are more complicated to handle and members can find it hard to get involved. In the long run, this kind of community dissipate their potential.
On the contrary, well organized communities make people feel welcomed and tend to give every member a goal and a subsequent sense of belonging.
The most important resource you have in your community is people. Motivated people will make you see if you are going in the right direction at every step you take along your journey to bonding a successful community.
Discipline and good practices are not so simple, and writing documentation is (always) boring, but necessary. In case you need some help, there are a lot of good resources online, but to get you started you can take a look at the followings:
One final piece of advice. Mastering the art of documentation takes time. You will make mistakes along the way. Accept it and learn from them.