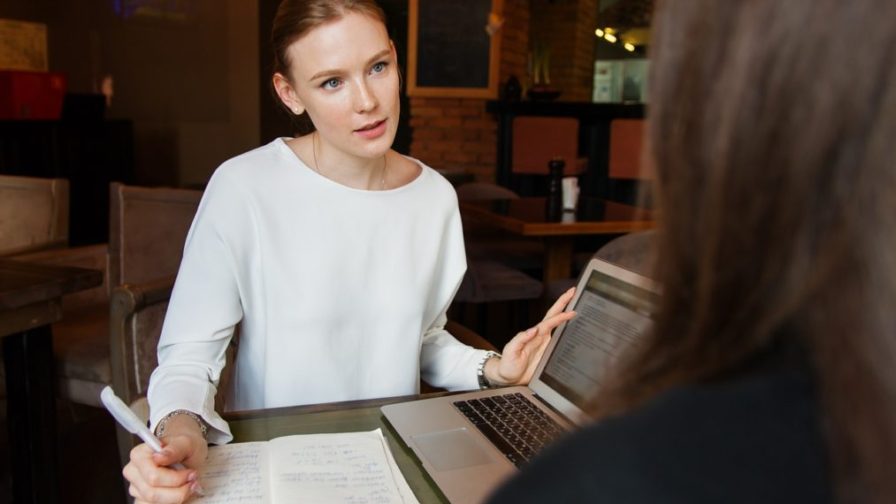 An integral part of Codemotion events is creating a space for CTOs, team leaders and managers to network, learning from each other and build connections.
As we're unable to currently host our conferences in a physical format, we've hosted a series of panels to provide a space for critical discussion around themes of leadership and developer management. The second event in our series was The multiple faces of technical leadership.
Head of Engineering or Technical Director? Software Architect or Principal Engineer?
Different companies use a variety of titles to describe similar roles, and sometimes the same title can define very different jobs. In this session we explored how our panellists
shaped technical leadership roles in their technology organisations.
We discussed how responsibilities are shaped, how they cascade within the org, and how the need for a role emerges.
The event was moderated by Piergiorgio Niero – Head of Engineering at SuperAwesome.
Our panelists:
Anna Shipman – Technical Director at the Financial Times
Patrick Kua – Expert in Tehcnical leadership
Omosola Odetunde – Advisor for early-stage CTO's
During the event participants were able to ask questions directly of the speakers and vote upon the most popular via Mentimeter and also were polled on a range of topics being discussed by the panellists.
We're sharing just some of the themes covered by our panelists, take a look at the video below to enjoy the full discussion – it remains interesting and valuable to the end.
What are the most challenging parts of technical leadership at different stages of growth and how did you adapt?
Anna detailed the challenge around how to say no: "As an engineer and senior engineer you progress by volunteering for things. And as you become more senior, there are more things you can volunteer for, and still do to a good level.
And when I became a technical architect, somebody said to me, you're going to have to start saying no to things that you really want to do things that you would really enjoy that you're really going to knock out of the park, but just don't meet your goals. So I think that was the first inflection point, was saying no to things I wanted to do. "
Patrick explains this as "What got you here won't get you there. When I was a developer, you're building your expertise around your technology, your stack, your tooling. But when you get into a technical leadership role, you start to realise actually that sort of skill set or help you with working with people and you have to rebuild skills again.
And you have to then start to understand how to resolve conflicts and particularly start to get buy-in from many other people and work alongside other leadership roles, like a product owner or a product manager."
This shifts again as an organisation scales and instead of leading people, you're "really trying to work on the structure and the way that teams and organisations work effectively because it's often the sort of structures and processes that are really blocking people from getting work done."
The shift of the feedback loop in and the challenges of scale in technical leadership
Anna also notes that when you're no longer writing code, when you're more senior, the feedback loops are much slower. "So when you're writing code, you get gratification quite quickly. However, the more senior the role and the larger the organisation, the longer those things take."
In her work with early-stage companies, Omosola sees the challenge of the transition from the technical co-founder to CTO or another leadership position:
"I work with early entrepreneurs to help them figure out okay, do they even want to take on the role of a CTO? That's the first question, is that something that's interesting to them? Is that where they want to see the biggest challenge People also have to figure out how to work with other people in larger teams and how to make technical decisions feel comfortable with it, how to deal with people dynamics when they haven't had to deal with it before and representing the organisation as a technical leader.
So a lot of these things happen very quickly, even after hiring on one additional engineer, but at least usually, by the time they've hired on three or three or four engineers, it comes up."
What are the main responsibilities of a senior technical leader?
Most audience participants saw the role of the technical leadership primarily to set technical vision and strategy followed by "Lead/inspire/mange people" .
Omosola notes that she wanted to ensure she was in a decision making role where her technical expertise could still be used. Therefore she working on projects such as an AI product strategy:
"That's something where the rest of the team isn't blocked. And I use this knowledge and expertise I have to keep myself excited and energised. And then when I come up with a strategy, I share it with the team and then assist people to actually implement it. So for me, that was a way to still keep my technical, bent and energy because I never really want to get too far away from that, while staying in a leadership role."
Choose staff to take your job
Anna shares that prioritised hiring the right people over vision and tech strategy – she wants to hire people to take her job when she moves on: "So that's partly about growing people and that's partly about hiring great people and building the team.
Initially, when I first started this role, I found that there was so much work that I just didn't pass on everything that came to me because it was just completely overwhelming. And I didn't want to drown the people, my direct reports with all this information.
But what actually ended up happening was if I didn't pass something on, somebody might go around me or might go talk to them, it might come in from another angle, and they would have no idea that this conversation taking place. So now I share like as much context as possible.
So that's sending on emails that I'm inviting people to come to meetings with me or stand in for meetings.
And the idea there is if they have all the context that I have, then ideally they will start to be in a position where they can make the same kind of decision that I would make in that position and then I can step to the back and concentrate on even more high leverage activities.
Manager vs Individual contributor
There was extensive discussion about what happens to highly experienced individual contributors as their career progresses. What happens if you don't want to become a manager?
Anna suggests one strategy is involving such people in growing and mentoring people, "So splitting off the manager track from individual contributor track where both can progress equally. It seems there are very few organisations where the individual contributor track is actually as impactful as the sort of tech leading track.""
She notes that "from the business perspective, there is only so much impact you can have as an individual contributor, if you if it's not a very, very complex environment. While the individual contributor wishes to progress on their career, but what what extra benefit are they adding to the business?"
Patrick suggests one option is the distinction of role progression – one being more towards a VP engineering trajectory that's more about people and process, and then one's further towards a CTO trajectory that's more about being the technical expert.
This is just some of the themes covered at the event. Be sure to take a look at the presentation to hear about the challenges of remote work, the impact of COVID-19, and the books about management and technical leadership recommended by the panellists.
Get ready for the Codemotion online tech conference
I hope you liked this article. If you did, and want to know more about the topic, don't miss our next online conference!
We're covering an array of topics including serverless, cloud-native, big data, design/UX, IoT, team growth and careers in tech. Join a diverse gathering of tech professions to learn about the latest cutting-edge technologies as well as hands-on activities, best practices, and case studies.
Also, take a look at our other events and meetups. Got an upcoming event to list? Add it to our meetup platform!